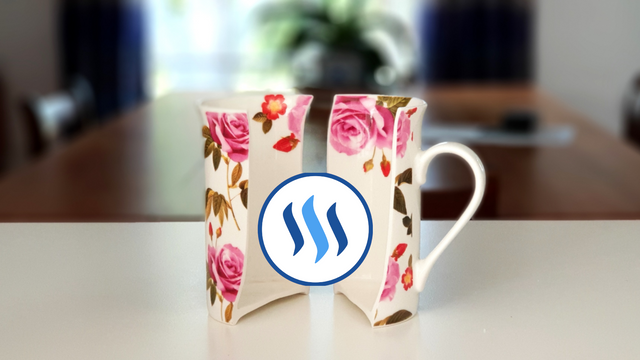 Photo by Tania Melnyczuk on Unsplash, Edited by Me using GIMP

The Ghost of Steemians Past
Many moons ago, around the end of 2017, my active follower list looked a lot different than it does now. A large, active community of creative writers, poets and fiction writers attracted some high quality authors in those subjects. Partly due to the bull market, and the potential rewards of a $90 - $150 curie curation, steem flowed with a cascade of creativity. A lot of these people have left, and you know what... I don't really blame them.
It simply isn't tenable to write long form fiction on steem anymore, but this may change with an increase in steem price. When you consider how much time goes into producing professional level fiction - usually 4-5 hours writing and the same again in editing the story - even if you're lucky enough to make $30/$40 post payout ($15/$20 after curation rewards are taken into account) it is a bleak choice in regards to how much you value your time. Even at a conservative estimate it is like working for $2.50/hour.
There are many other options that have the potential to pay better for the professional writer. At the end of the day it comes down to a choice! Keep writing on steem with possible future gains in mind as the amount of steem earned is much higher with lower steem price, or spend that time focused on traditional routes to gain recognition for your work.
Anyway, rather than harp on about these realities I would like to honor the amazing creative writers of the past. People who I follow and was sad to see go. These are all steemians who produced a high level of content that I would love to see return to steem some day.
---

Click banner to visit blog
Guy T Martland is a published novelist and sci-fi writer. I first noticed him when I stumbled across his page after seeing @carolkean mention that she had introduced him to steem in early 2017. I immediately put him on my watch list as I was much more active as a curie curator at the time. When ginabot ping-ed me that he had posted, I was blown away by his series of short stories from the perspective of his cat. These were sublime in their simplicity and formidable in the use of literary technique.
---
---

Click banner to visit blog
@negativer wrote fantastic short stories with a twist! His flare for atmospheric moody prose was matched by a dark scene of humor that never failed to balance the often storm tossed environs of his fictions. He was also a fantastic travel writer and if you visit his blog, his most recent posts are all in the travel category.
---
---

Click banner to visit blog
@jrhughes had a wonderful economy of words in her writing, and was always reigning me in for my flamboyant image-heavy poetic short stories. She was one of the people who headed up the @isleofwrite community and gave massively of her time helping to proofread the many manuscripts submitted to that community. I miss her humor and sharp wit, and also her pithy and well written short fiction.
---
---

Click banner to visit blog
@carmalain7's poetry was really something else. Their verse never failed to make me think, and the level of sophistication in the various techniques employed was sublime.
I had buried the sun into the earth,
the moon, nestled tight in clouded dream,
my cat left curled before the hearth
next to a displaced pot of cooling tea.

From carmalain7's poem Paint Me the Singing Wilderness
Carmalain was another author I watched for potential submission to @curie, and along with another poet, was one of the first poetry posts to receive a curie vote. If you visit their blog you will immediately see why this poets verse stood above many on steem. It is poignant without resorting to cliche and expresses the unknowable heart of soul. I miss them and their writing!
---
---

Click banner to visit blog
@hartfloe's poetry is inspiration bottled! I remember listening to one of his performances when I was in a very dark place with depression and it made me cry. Not tears of sadness, but those cathartic tears of hope when you're staring up at the light from the bottom of a well. If you read this post hartfloe, thank you brother for that moment of catharsis!
He left shortly after completing @d-pend's 100 days of poetry challenge, and the blockchain lost one of its great performance poets.
---
---

Click banner to visit blog
@dbooster is the master of Haiku. I learned so much from David in regards to aesthetics of this famous Japanese form of poetry. His photography posts about life in Japan were also fascinating and stylish. When I wrote the short story The Albatross, which was set in Japan, he proofread the first draft and advised me on how I had represented the Japanese social protocols.
---
---

Click banner to visit blog
@geekorner is the master of the epic. As can be seen in The Retired Prophet, his poetry is thick with allegory and religious symbolism, as well as subtle and effective uses of poetic technique. Guy is the second poet that I submitted to curie for curation on more than one occasion, and all of his submitted poems were accepted for an award.
Although I found him somewhat prickly to deal with at times, he added so much to my journey as a writer in providing astute critique on poems I submitted for review in the @isleofwrite community. He was a tireless moderator there and always willing to just chat about whatever was swimming around in the collective discord unconscious.
---
---

Click banner to visit blog
@whoshim is another great poet who is sadly departed from steem. His poems were a perfect example of how less is more. When a poem encapsulates something unique through metaphor and simile in perfectly formed images, you know you've hit gold.
A quiet grove stands,
dappled in sunlight,
surrounded by a loop
of broken road.

From whoshim's poem Forgotten Places
---
---

Click banner to visit blog
Calluna is a compassionate and sweet young woman from the Lake district in the UK. Both her poetry and fiction explored themes of mythology and also she wrote great Sci-Fi! We connected over this love of approaching mythical archetypes, as well as writing Sci-Fi, and got to know each other while responding to the fantastic writers prompt finish the story competitions run by the @bananafish account.
The reasons for her leaving steem are perhaps the saddest tale I've seen on here to be honest. As far as I can tell, she was bullied off the network by a group of large accounts, but I only found out about this after the fact when visiting her blog a few months ago. I've known @calluna for over two years on steem and I'm certain that she was an innocent victim caught in the crossfire between whale wars.
---
---

Click banner to visit blog
Finally, @f3nix... my Italian brother from another mother. What can I say! I have had more conversations on discord with him than all but one other steemian.
Founder of the finish the story competition and the @bananafish account, he has given so much to steem in the way of engaging the creative writers on here.
I first stumbled across his blog when reading a poem he had written in response to one of @mariannewest's 5 minute freewrites and he invited me to check out the finish the story competition. Ever since then I've been hooked, and the FTS comp is one of the things I used to most look forward to on steem.
@f3nix is a great writer of horror fiction and master of unsettling metaphor. His stories intrigue and sometimes send a shudder down the spine. I will always be grateful to him and the finish the story competition, for awakening the horror writer in me.
---
---
I have reached out to some of these steemians in the past to see if they would considering returning to steem. But to be honest, I don't think the time is quite right for a mass return of authors to steem.
If I get over my chronic illness, I would personally like to build a community and SMT focused on the fields of creative writing, and maybe supported by curie, to onboard some or all of these authors back to steem with a more qualitative reward structure.
This is my dream for steem. To bring mainstream publishers eyes to steem by empowering indie authors to shine and show the best that they have to offer.

The Ghost of Steemians Present
If the opening paragraphs of this blog seemed a little negative this is because that is the nature of this blockchain beast that we call steem. Everything has up's and down's, ebbs and flows that color the experience of life. It is no different with steem. If I was to write only about the people who are impacting me positively now, without mentioning those gone before... this post would be an empty lie. A shadow of a much more interesting truth.
Although I miss the abundance of poetry and fiction communities that once thrived here, there really are so many people I can list that I enjoy reading now. I shall try to nail it down to less than twenty steem peeps who I actively read at least once every fortnight.
---
---

Click banner to visit blog
@buttcoins is my oldest friend on steem. I've known him since the first month I joined this platform and I can honestly say that every interaction I've had with Brian has been positive. From our first comment conversations, where he was considering leaving steem and I encouraged him to stay with my honest feedback on his blogs/poetry, to meeting him in person when he visited me in Liverpool while in the UK for Christmas. This Guatemalan American Ex-Pat has a big heart and a creative soul. There are innumerable times I would have left steem if it hadn't have been for Brian's leveling influence.
Also, his video content is the dogs bollocks! I'm not really a vlog kinda person, it takes a special personality to keep me interested watching a talking head. But this ain't a problem with Brian's video creations. They always tell a story, and are very action orientated, with some crazy creative video editing. I highly recommend checking out his blog!
---
---

Click banner to visit blog
I consider @josediccus a true friend. We share so much in common, from dealing with the daily struggles of chronic illness, to creating poetic storms of image laden experimentation in the form of verse. It is these commonalities that forge true bonds on steem, and I still count it as one of the biggest strengths of this community that people from very different societies can connect like this! With the global drive toward the rhetoric of hate and separation, communities like steem remind us that we are fundamentally the same deep down.
Jose also creates some very interesting psychological/philosophical vlogs that I find fascinating. They provide a unique insight into life on another continent. Keep steeming on brother!
---
---

Click banner to visit blog
@agmoore is one of the oldschool of fiction writers who has remained stalwart throughout this bear market on steem. I first met her years ago in the @isleofwrite community and later solidified the relationship through mutual feedback on entries in the finish the story competition. Her fiction in particular is concise and homely, while expressing something more than the sum of its parts. Often it engenders a nostalgic feel that draws you in! She also writes very well researched science articles on her second blog, @agmoore2. I highly recommend checking her out!
On a personal note, agmoore's encouragement and insightful comments on my short stories has kept me sane on more than one occasion when comments were thin on the ground. Thank you agmoore.
---
---

Click banner to visit blog
@carolkean is a great writer and commentator. Her reviews are so well written and insightful. If you are looking for something good to read I recommend backtracking through her blog to find her book reviews and you will not be disappointed. She is also one of the only people I know who can turn a 5 minute freewrite into a full-on short story that is interesting and flows like wine in a stream-of-consciousness kinda way.
I can't count the amount of times that Carol helped me in the early days with proofreads of my short stories in the @isleofwrite community editing room. She is another one of these special steemians who has been with me on my journey right from the start, and has also never given up on writing here on steem.
Thanks for being a good friend, and a fellow shun-er of drama Carol 😉
---
---

Click banner to visit blog
@jayna is a great writer and friend who I met at steemfest. I knew jayna from before my jaunt to Krakow from the @thewritersblock and @isleofwrite communities. This made it even more special to meet her in Poland where we got on like a house on fire.
Jayna used to run a flash fiction initiative called the 50 word short story completion, but has more recently become an actifit addict. Even her actifit posts always express a snippet of her life in a creative way, showing the born writer in her. She also heads up the (off-chain) writers group 'Write Club'.
This ties in to what I was saying at the beginning of this blog about how steem simply isn't the right environment for serious creative writers at the moment. By posting your work here you are limiting your chances at the mainstream notice and acclaim that placement in a literary journal brings. Maybe one day steem will find a way to create mutual value for mainstream publishing and indie authors.
What Is Write Club?

We are a small group of fiction writers who are committed to writing and polishing stories for publication in mainstream publishing outlets. We write on a cadence — one story each month — and do peer reviews and revisions to prepare our work for submission to the publisher of our choice.

Quote from February Writing Prompt from Write Club
P.s. thank you for bringing me out of a shell-shocked state of mind after visiting Auschwitz in Poland!
---
---

Click banner to visit blog
I only discovered @meesterboom about a year ago and boyeee... I didn't know what I had been missing out on.
'Fun on a bun' would be the scouse expression I'd use for boomy's writing. Always funny, his fictionalized recounting of his life is nothing short of hilarious. Reading a post from this witty Scot never fails to bring me out of a slump... although at the moment I'm having to be careful to stay away from his beersaturday reviews for risk of falling off the wagon 😉
The main thing that boomy has added to my steem experience is an abundance of smiles... and a bit of perspective about the some of the more loopy shenanigans that happen on this blockchain.
Cheers boomy 🍻
---
---

Click banner to visit blog
@revisesociology is another person I met at steemfest 3 in Poland and got on with straight away. Although we didn't hang out that much, his levelheadedness came across immediately. Also, he's probably the only person on steem other than myself who I've seen writing about socialist ideals in a positive slant lol
I find his steem earnings analytic posts fascinating, which is saying a lot as I usually find steem-centric content bores me to tears. I think it's the way that he approaches this with a clinical eye, avoiding the slightly hysterical 'believe in steem' rhetoric that I often see on here.
Thanks for being my socialist brother in arms Karl, and at least helping to provide an alternative and 🖕 to some of the right wing insanity that proliferates on steem.
---
---

Click banner to visit blog
@riverflows is someone I admire for what she has build with the @naturalmedicine community, as well as for her creative writing on steem. I'm not sure that she knows just how good a poet she is!
I'm here to tell you that you're a natural poet riverflows!
I first met her about a 18 months ago when I started to actively meditate again and post about mindfulness on steem. After joining the @naturalmedicine community I was encouraged to share stories about the treatments I've undertaken for my chronic condition, SIBO.
@riverflows, and the NatMedicine community, have definitely been a positive influence on me in opening up about my illness. Through this sharing, and attending meditation sessions in discord, I've finally been able to move away from the mindset that I will never find a way to heal from my SIBO.
Thank you @riverflows, you are one in a million!
---
---

Click banner to visit blog
I actually started following @slobberchops nearly 2 years ago when I noticed the short stories he was writing in consideration for curie. I remember submitting one of his stories that got a @curie back in the distant past of my steem journey. I also remember reading his Kwik Save chronicles (Kwik Save is a budget shop back in the 1990's in the UK) way back when and thinking that he had a unique writing voice.
More recently I connected with him properly over his 'true stories' initiative which inspire some fantastic true stories to be shared on steem. Also, his urban exploring adventures are well worth a look! What I most appreciate on steem content-wise, are creativity and a unique perspective. Slobberchops has this in spades, I highly recommend you check out his blog!
---
---

Click banner to visit blog
As I mentioned above, the things I most appreciate on steem content-wise, are creativity and a unique perspective. Aishlinn (@trucklife-family) shares her travels and life on the road with such authenticity. That unique perspective I spoke about is very much evident in her blogs and her poetry is straight from the heart.
There are few people who encourage me more with comments on my creative writing posts than Aishlinn which I really appreciate at this time when a lot of the poets and fiction writers have fled the blockchain. Thank you for all your support and friendship 🙂
---
---

Click banner to visit blog
@warpedpoetic is one of the best writers on steem bar none. Both his poetry and short stories show a flair that always have me hooked from the minute I start reading. Simile and metaphor flit from the tip-tap of his keyboard like a swallow on the wing. I love the way he approaches imagery, and similar to myself, weaves poetic form into fiction (hopefully seamlessly).
I will always remember hosting him on a show I ran called Literary Corner on the Whaleshares discord server prior to WS forking from steem. Oskilo was a little shy but eventually read out a poem he'd written which sent shivers down my spine. I am so glad that he is one of the handful of creative writers who I knew from 2017 who have remained writing on steem.
Keep on keeping on mate, and if the bull takes hold... we will see the writing community thrive again!
---
---

Click banner to visit blog
Last, but not least, is @sunravelme.
Sun, as I call her, helped me so much at the beginning of my time here on steem. It was her feedback in the @thewritersblock and @isleofwrite communities that reminded me of the importance of distilling poetry to its essence. I knew this from studying writing in university in 2007, but had forgotten a lot of the basics of editing due to an extended period of writers block. Sun helped me unplug the proverbial bottle of creativity allowing for a return of the muse.
I can't thank you enough @sunravelme, I miss your poetry but still drop by every now and then to check out the MSP Creative Writing Curation you run.

The Ghost of Steem Future is still to be written!
That is by no means a comprehensive list of all the people I follow who have helped and encouraged me on steem over the years. Some I have fallen out of touch with, and others I still visit on occasion. I think this is fine! Steem is strange and wonderful experiment in merging reward with community. There are bound to be some pretty big buckets of fuckery in this situation where money/value is intrinsically linked to the relationships we cultivate.
I want to give a big shout out to some more people who have enriched my steem journey no end. Please know that if I had another 3 hours spare I would write a piece about all of you as well... but I've got to go and make dinner now 😂
@mariannewest, @jaynie, @yahialababidi, @tibfox, @tezmel, @nickyhavey, @kaerpediem, @theycallmedan, @nathanmars, @geke, @wandrnrose7, @dante31, @warpedpoetic, @anomadsoul, @abh12345, @soyrosa, @misterakpan, @shanibeer, @vincentnijman, @eco-alex, @owasco, @byn, @sndbox, @voronoi, @nanzo-scoop, @daan, @hansikhouse, @anouk.nox, @priyanarc, @nonsowrites and @porters
Thank you all for inspiring me at some point in my steem journey 🙂

If You Have Found Value From this Post and Want to Tip Extra, Crypto Donations Are Welcomed:
►Donate Ether and Ethereum-Based Tokens: 0x32321615174AF3Da6074Cf79DED8269cA7a8eB24
►Donate Bitcoin: 169qZrPJgMNE8GXgMQy7rtJfnxPDh9PZjV
►Donate Bitcoin Cash: qzt7c0czw0q988h93jvcz2rq5gy0s3h9pg2pk700ev
►Donate Litecoin: Lfsnz3pbT5V9N6WWGRaBsgKs9EvFeqzcPm
►Donate Dash: XoY1XqPUvmdM26p4jKp8nKfpnECspVHmRR
►Donate Monero: 49PovXGcM9Y7JYeRJ35W9xZGrdivvLaMbVtGc3WDv6amCm5wqA854SvJNWxaEqjTz18K5YVPj5D6619C3bvNHsrG7oD1whb
►Donate Using Paypal: https://paypal.me/rj2468
---