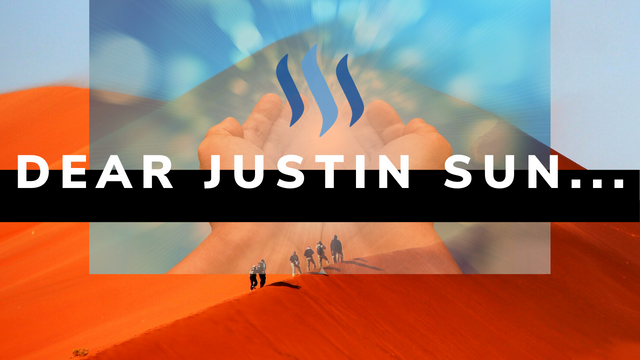 Image courtesy of @jaynie
Dear Justin Sun
I do not really know you, but I have been a silent observer on the happenings on the Steem blockchain since you acquired Steemit Inc. You must have your own reasons why you bought it other than you have the money.
I am relatively new to the Steem blockchain myself, having joined through my CTP tribe. It was difficult to understand at first how the Steem community operated. But I spent time and energy in learning and educating myself about this community. In the 226 days that I have been here, I have grown to really like and appreciate a good number of folks here. Basically, I like the fact that the Steem blockchain is decentralized. I would like to keep it that way too.
I would admit that I did not initially agree with what some of the senior witnesses did with the soft fork. But your actions and reactions gave me an understanding of the possible reasons why it was done in the first place. Whether the action was right or not is another matter. For me, check and balance is important in every community. Communication is important in order to keep this check and balance.
I am but a minnow and as such would not be able to tilt this balance, but I stand with the good folks of the Steem community in doing what I can in order to keep this decentralized blockchain in good order.
@jaynie's letter said it best:
I have always been a huge advocate for the power behind this kind of collective energy
I do believe in people power. I have seen it happen in our own history.
The future of Steem lies in OUR hands – let's hold on to it VERY tightly, ignite that mother bear instinct and once again show what we are made of!
We just want a decentralized community where everyone can co-exist and can agree to disagree. Abuse of power and control does not resonate within this community. Kindly set everyone -- including yourself -- free.

HOW TO JOIN IN:
GENERAL INSTRUCTION:
1.Create a post titled: Dear Justin Sun – (@justinsuntron / @justinsunsteemit) - My (@YOUR.USER.NAME.HERE) open letter to you!
PLEASE COPY AND PASTE THIS TITLE AND THEN ENTER YOUR OWN DETAILS
2.Publish your post to the Power House Creatives Community WHETHER YOU ARE A MEMBER OF OUR COMMUNITY OR NOT - so we can EASILY support it!
3.Use the tags: SteemHostileTakeover, DearJustinSun, Steemimpact - and then whichever additional ones you want.
4.ONLY make use of the cover image provided in this post.
5.Please copy and paste these "GENERAL INSTRUCTIONS" into your post.
6.Tag 5 people to join in on the initiative.
7.Share your post to twitter (if you are on twitter)
8.Share your twitter link and Steem post link in the comments of @jaynie's "Dear Justin Sun" post.

Tagging: @pixiepost @bradleyarrow @ph1102 @justclickindiva @prettynicevideo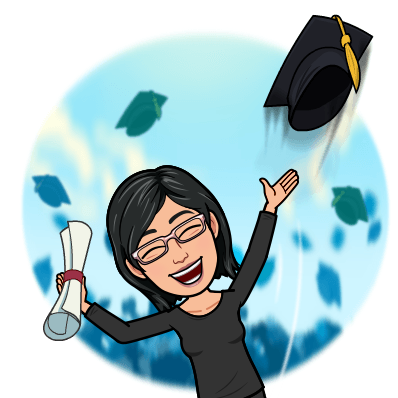 me avatar created from bitmoji app from my mobile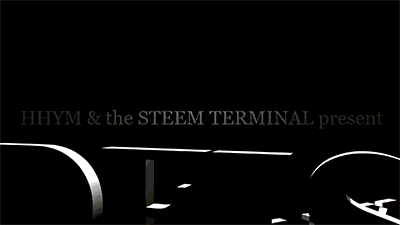 I'm a graduate of Steem Terminal's October Redfish Rally

I'm on Steem 'coz of:
My main affiliate program ===> ClickTrackProfit
Documenting my life's journey:
My main blog ===> Fresh Start
I started a series since October 2018...
'Coz I like Tumblr ===> I Am Raincrystal

to learn more about either of these projects, please visit: @heyhaveyamet or @steemterminal