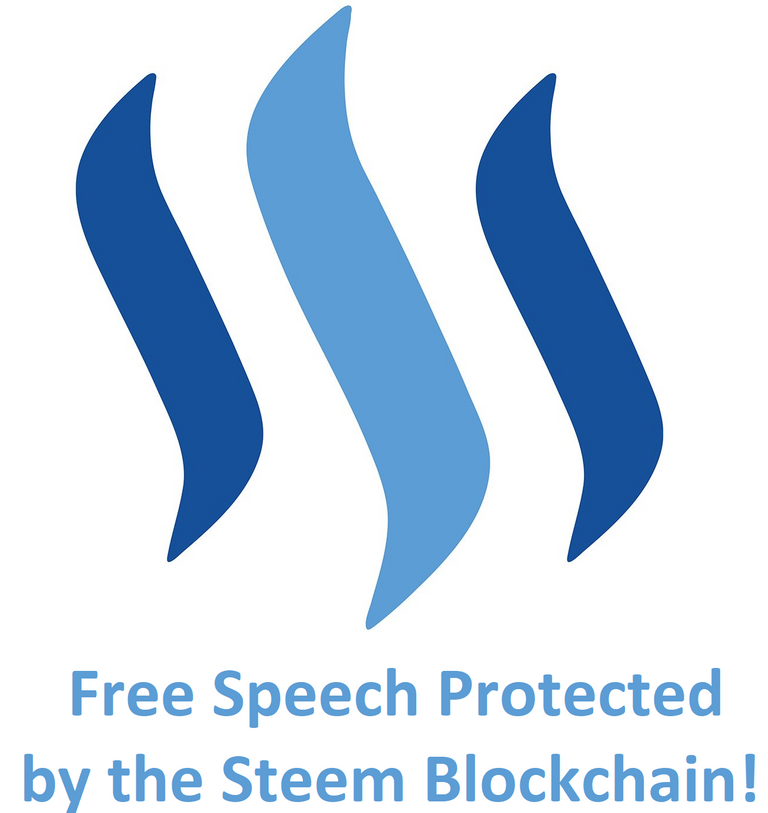 If you're like me you've been using social media for years. For the last decade we've been posting our thoughts, things we see, and our opinions on the world around us. But lately something strange has been happening. For the last few years it seems like any view that the ultra liberal San Francisco tech companies don't like somehow gets banned, shadowbanned, throttled back, or demonetized. Is that fair? I might not like what others have to say, but should they be banned from saying it?
Well, if you're frustrated by that too you should check out Steem! That's right, Steem! Steem is a blockchain, and on that blockchain your speech is immutable. No one can take away your right to say anything. All your speech is recorded on the blockchain and preserved indefinately. There's no such thing as banning you. Your posts will reach all your followers. And even when people disagree it's usually pretty respectful.
Give it a try yourself. There's a few different places to start:
Go to steemit.com/signup to get a free account
Go to steempeak.com and click signup to find paid and free ways to signup
Go to splinterlands.io and click signup and get access to a trading card game while you're at it
Go to 3speak.com and click signup even if all you have is a facebook account
Go to steem.ninja and signup there with a credit card
We have lots to do and one blockchain account unlocks a whole bunch of different apps. Give steem a shot and experience a system where your free speech is protected by the whole network!
If you want to learn more come talk to our community of thousands of people who like to chill in Discord.
---
Today the Steem Foundation (via @shadowspub and I) hosted a ramble style discussion. The focus was on marketing. I'll have more thoughts coming up, but wanted to showcase one example of how discussions around marketing could lead to messaging that resonates with target demographics. This pitch could be a short youtube commercial going out to anyone that searches for "demonetization or shadowbanning." I see it as a simple youtube ad that plays.