After the conferences, all the steemians travel together by metro to go to visit the budist temple, it was amazing seeing more than 80 people walking and using bangkok public transport, all the local people were curious and sorprised about this crowd of foreigners.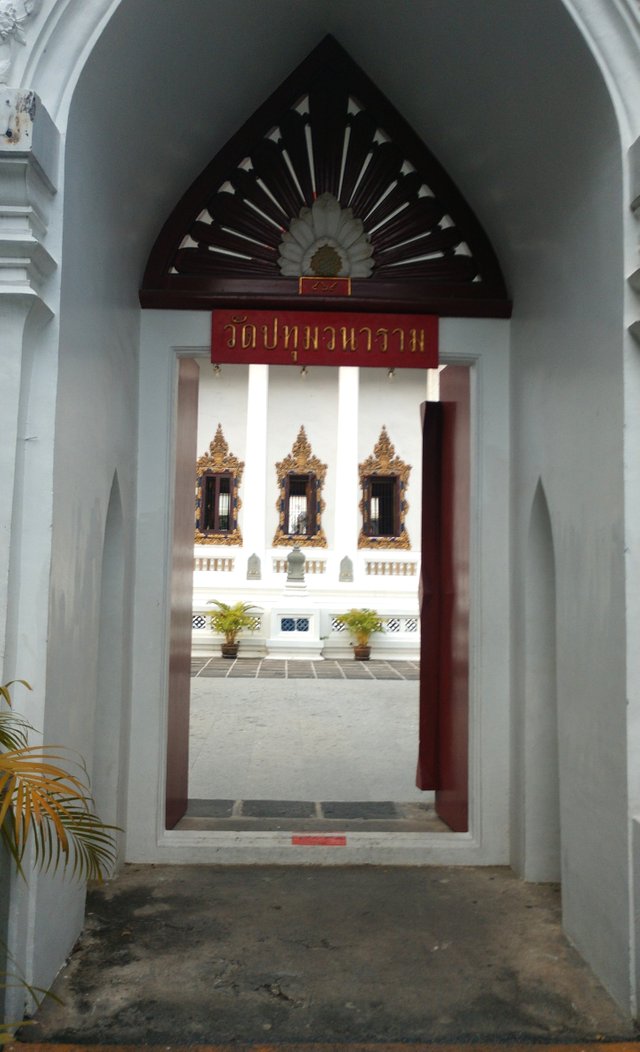 The temple is very beautiful and despite that ia not the most beautiful one in bangkok, the fact that it is located next to mall where the bowling place is, was the main reason to choose this one as our destination. We were divided in groups of about 20 persons so our visit could have been easier to lead for the local tourist-guide women.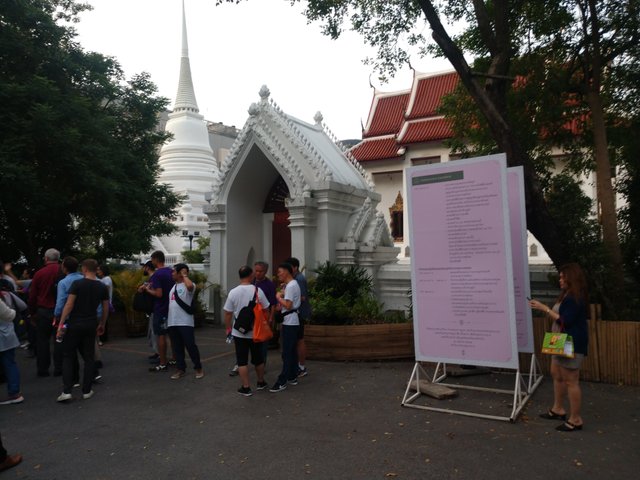 We learned a lot about how monks live inside and outside of the temple, and how any kind of person is able to go and learn about meditation( foreigners included)
The life that this people live is amazing and very different than the kind of life we westerners have, but at the same time i have to accept that is not made for everybody. After some tourism the moment had arrived, it was time for bowling.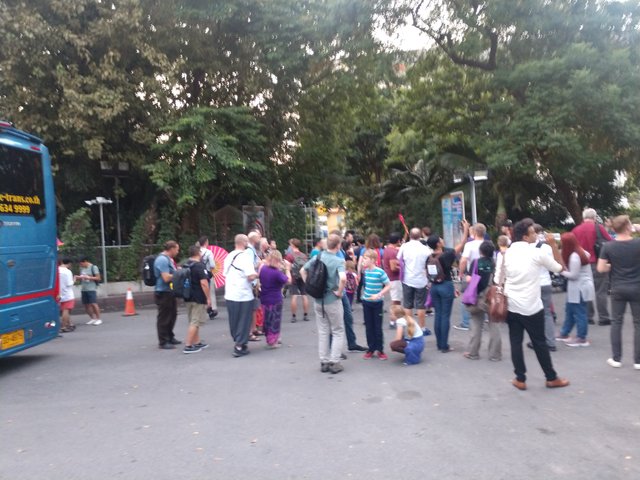 My bowling team was ready to start our participation but we were surprised with a delicious dinner of thai food before the main event, i have to say that during the hole Steemfest the food wasn't an issue at all, there was always a lot of local food for everyone, so our bellies were full and ready to play.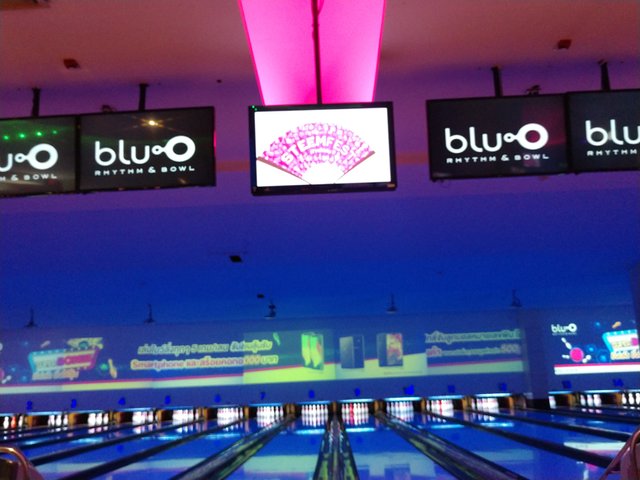 We had a great performance at the tournament, despite all of our teammates were very drunk, we made a great grouo and we had a great time beating whatever it came in front of us.
We reach the final as everybody was expecting and we were very relaxed before the final match and i think that could helped the other team for what happened next.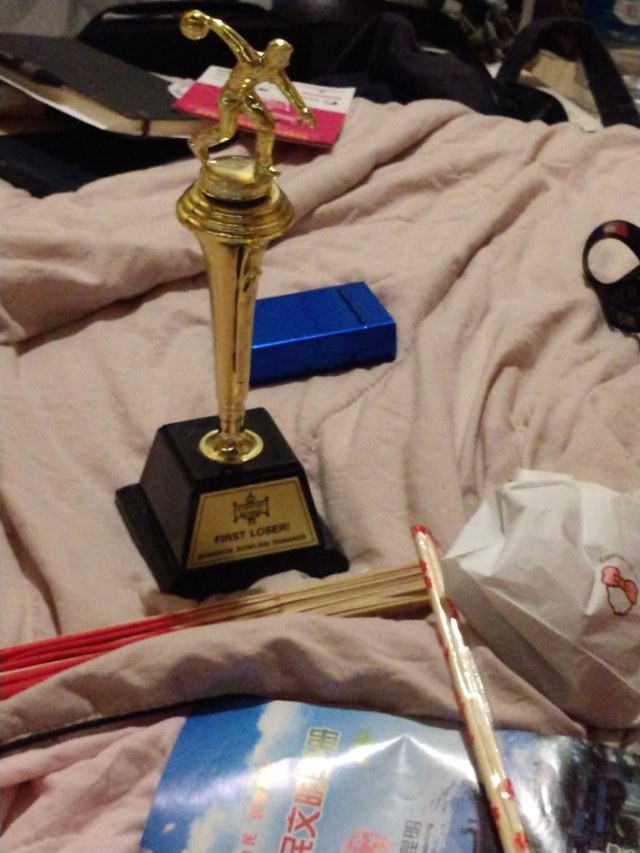 The final was again the last year's champion "Germany" and at the beginning the match was up to for any of both teams but at the end, @anomadsoul @celestal, @stoodkev and me had to resign with the second place.
But im sure that next year in the Steemfest the story will be different.