Sometimes a bump in the road is just that: a bump. But sometimes, I find, they can be a blessing in disguise.
This time, the obstacle I faced, and the little bumps that came with it, got me exactly where I needed to be. And aside from this, it gave me a few insights that I wouldn't have had otherwise.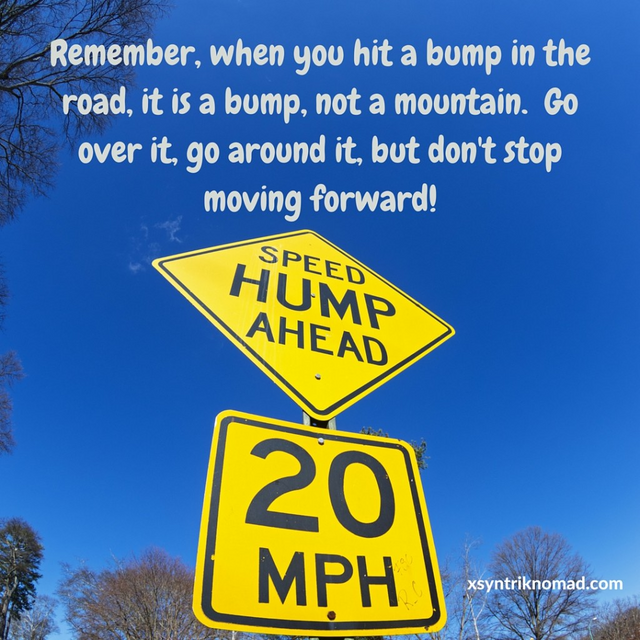 source
In August, I bought a newer car, thinking it would be a great deal. It was my ex (my youngest son's dad) who called me and told me his friend was selling his car and the price was good, and the car had had some work done recently, etc. etc.
I didn't know this friend very well, but I do know my ex. He can be a pain most of the time, but he means well and wouldn't purposely tell me anything if he thought it wasn't true. I ended up buying the car because to be honest: I didn't have much of a choice at the time. My car was due for a test, which it would probably fail. And even though she's never let me down, the car is old, and not sure if it would have been worth the money spent on it.
Long story short: buying that car was a mistake. Read blessing in disguise.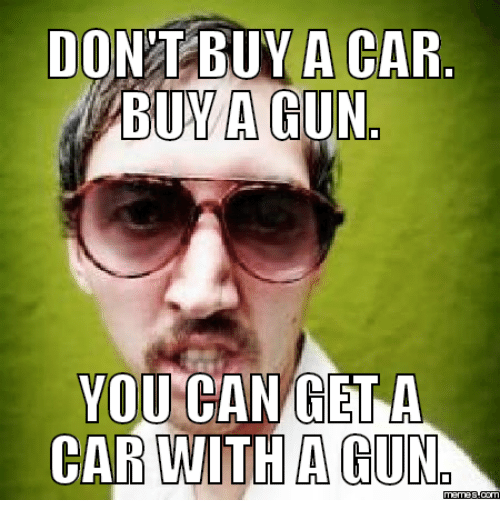 source
I drove it for about a month but knew there were some things not right quite quickly. I dropped it at my mechanic's place so he could check it for whatever was wrong with it and service. On top of that, he had to change a tyre, since the night before I was supposed to drop the car off, I got a flat tyre and drove a bit too long with it since there was nowhere to stop...The car was with him for a few weeks as he didn't have the time right away. When I went back to him to ask about it, his face told me enough. 'Where to begin?' He said and handed me a list...
He never did any work on it because the cost of the parts alone would be more than what I paid for the car. He didn't want me to spend any more money on it than I already had. In fact, he didn't even charge me for the check, because he felt I was scammed. It was a deathtrap! And to think I drove that thing to Dublin and back twice when my friend came to visit, and then to Belfast and back... And had the kids in that! It makes me feel sick. What makes me even sicker is that this guy, who has kids of his own, sells me a car like that, knowing that I'd be transporting mine in it. The story with him still has an ugly tail, but more about that another time...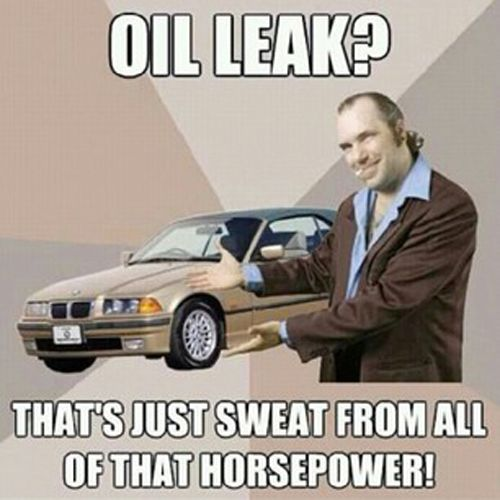 source
So there I was, back to zero. I had one car that was too dangerous to drive, and another without tax, test or insurance.
The insurance wouldn't put the policy back on the car, of course. Now, I've driven without tax before, and also without a test, but never without insurance. But I had no choice. I had no money to buy another car, nor to put the car through the test. So I only drove the small stretches into town and back, avoiding all major roads just in case. Whenever I saw police driving around somewhere, my heart was beating in my chest.
And at this stage, my chances of getting to Steemfest were starting to diminish too. How on earth would I solve this?
I had a month to come up with the money I needed for yet another car, and enough for 4 plane tickets...Impossible!
The job I was supposed to start has been put on the back-burner for a little bit due to company policy changes, so no extra income either.
The answer in the mailbox
About two weeks ago, I received a letter in the mail from the Credit Union. They were pleased to inform me that the loan I took from them was almost paid off. And if there was anything they could do for me, please let them know.
I had completely forgotten about it! Of course, I knew that I was paying it off every week, but I didn't know it was almost done.
I decided to go into their office and ask for the impossible. Sure I had borrowed money from them before, but this time I had to ask five times as much! In the Netherlands, the banks wouldn't even grant me a 100 euro credit on my bank account, and here I am a foreigner, so I gave it little chance, but what did I have to lose?
I explained the whole situation to the lady behind the counter. I told her that I had had some bad luck with a car, had no money to pay for a new one and needed it for work that I was starting soon and to simply get from A to B. We live rural so a car is essential. She asked me to give her a number. I aimed high. High enough to buy a car that would last me a couple of years, and high enough to maybe even be able to buy our plane tickets. But at the same time not too high, so I'd actually be able to pay it back, with or without that job...
We filled out all the paperwork together, I gave her the things she needed and I was on my way.
The next day I received an email: "We'd like to inform you that your loan has been approved."
So last week, I bought a car I found in an ad. It's always a risk buying from a private party, but I had a great feeling about this car. The man's wife had always been driving it, which was evident right away when I got in the car and found my knees touching the dash. The car has a full one year test just done, and even the manual and full-service reports were present. The car had been well taken care of. And it's an SUV, something I had said I'd buy next since a normal passenger car just doesn't cut it here in Ireland. I couldn't be happier and I tell my new pretty car that I love her every day LOL. I know, I'm weird. But I believe that being nice to anything, even things, will get us further than being a bitch hehe.
He couldn't do anything with the price, but he filled up the tank completely, so that's something.
You'll never guess what happened the very next day! Well, you're going to have to wait till my next post for that.
However, I can tell you this:
Steemfest here I come! Plane tickets are booked. Now, all we need is to pay for the hotel and get myself a SteemFest ticket and I'm all set! Just need to manifest another thousand and I'm ready to go!
Thank you for reading!