---
I had a bye for the qualifier round and I had to wait until round 2 started
I'm playing the @lava-heron account myself which is a delegated deck from @herons-unlimited. The first opponent seemed to have a lower level cards than the account I played. Rulesets of battle 1 were keep your distance and back to basics.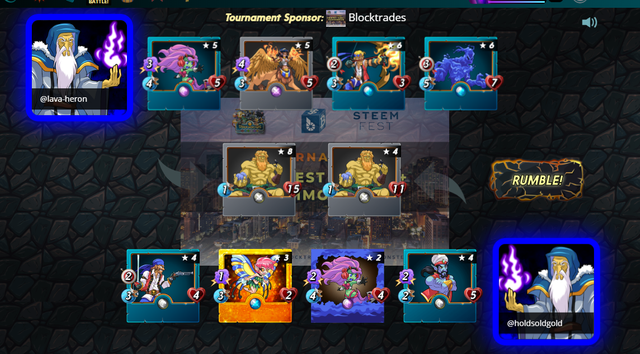 Sometimes it happens that someone only has 1 team on gold level, so I assumed facing higher cards in the second battle, which wasn't the case. So the first round for me was not hard to win.
Time for another round: round 3
This was the first battle, where I was facing higher cards than in the previous rounds.. But luckily, I won... Now I was getting all excited, because I was so close to winning a ticket for the finals.. Rulesets were broken arrows and reverse speed: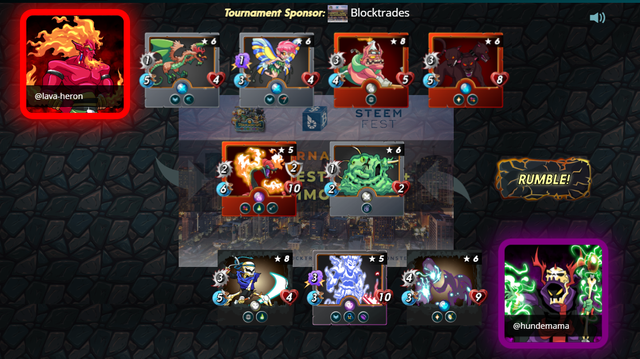 This time the rules were standard: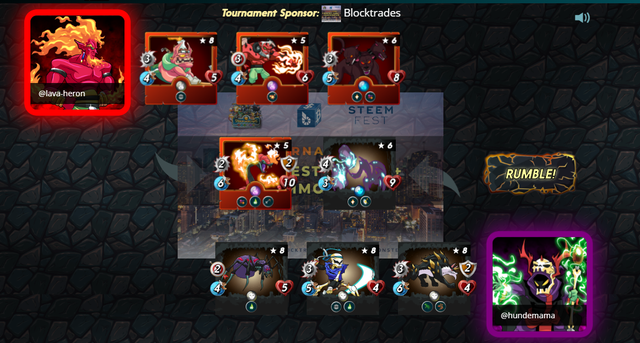 Oh my god, I won! Yay .. ticket for the finals secured, now let's see what happens next. Maybe I can even get into the top 4?
Round 4, to get into the top 4
I have made it to top 8 before since automation of @steemmonsters tournaments, but never into the top 4, meaning this was exciting. Before automation I've had a few first and second places, but I played my own account back then, and not a delegated account that has more maxed cards in there. The first battle had the ruleset keep your distance: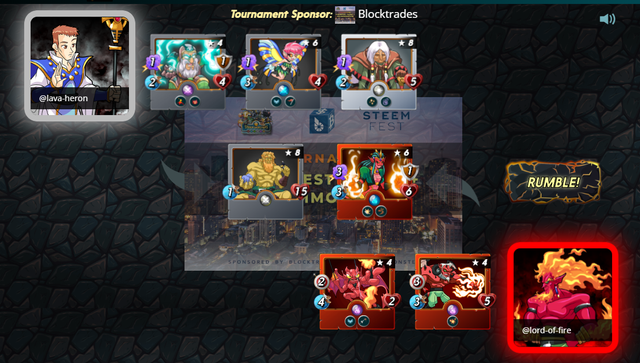 I won that one, time for the second battle with rulesets silenced summoners and rise of the common.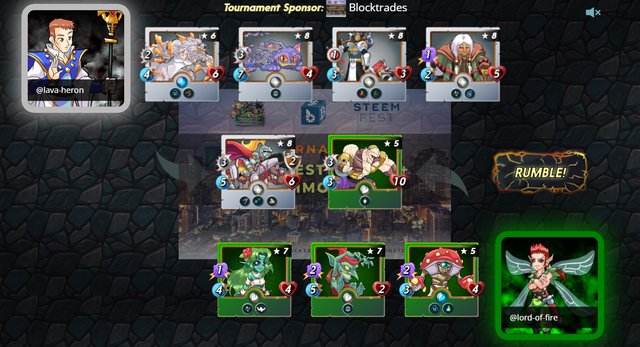 I won! So with that last win, I reached the top 4 of the tournament..
I was pretty sure at this point that I wasn't going to survive another round..
Unfortunately, I was right.. Although I won the first battle: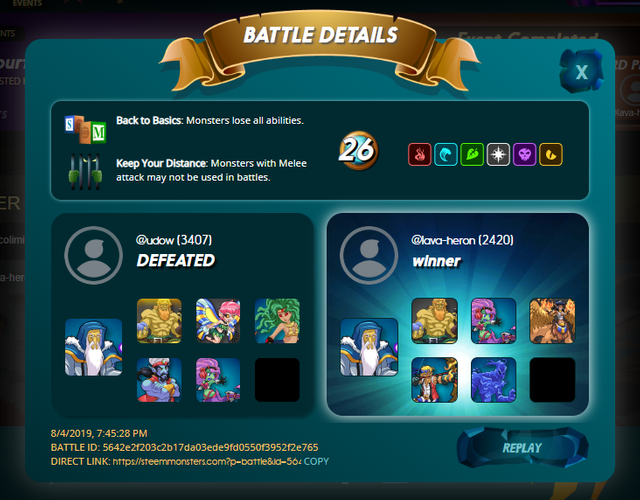 After that I got eaten alive, and ended 3rd place. For the first time since the tournaments were automated, so a double cool achievement. Now it's waiting until August 11th.. when the finals will be played.. Did you enter the Steemfest qualifier tournaments? And how did you do?
Thank you @anomadsoul @blocktrades for hosting these tournaments and of course giving away the grand prize of a Steemfest ticket with accommodation!
See you in the battlefield!
~Anouk