Hello Lovely Peoples,
Today I am trying to share my #experience on #steem, In response to @derangedvisions If want you can check the announcement click HERE, Yes I also believe that our experiences can attract the attention of others and encourage them about Steem.
The beginning is good for a small number of people, then there are different types of problems and efforts to overcome them will give people the opportunity to experience and the path to success becomes much broader. Because it is not easy to do unknown things well.
I was pretty active on a Bangladeshi group on Facebook, a senior brother @shunnoo of that group invited me about Steem and when I expressed my interest, he explained how to work on Steem, I accepted his invitation and join steem.
But the problem is, I didn't find the way to guide a new member. Because after a few days of my joining, he also became inactive on steemit for various reasons. As a result, continuing on Steem became a challenge for me. At that time, Steem was a new journey for me and I took on the challenge of the Journey, though it was not easy.
Because people's confidence and willingness to do something makes everything easier, but it also takes hard work. Then I started to try it on my own way through dtube. Since my writing skills were not very good, I chose video making as my first choice. In particular, I used to present beautiful places in our country through dtube video.
Then I met @clixmoney founder of #dcooperation. Through the collaboration, he used to share the experience of others in the community. I love his exceptional venture and I myself participate in collaboration. Basically this is where my path gets new speed back. He gave me the rule of moderator in his community and gave me the opportunity to collaborate with Bangladeshi users. This really motivates me to do something. It was a new way for me to move on, and to learn something new. Although at this point I met with @nathanmars, who guided me very well on all Steem issues, and encouraged me to change all my thoughts about Steem. His theme was working with Long-term Vision, which gave me the opportunity to think more deeply. Then I didn't have to look back again.
Then I find out the Bangladeshi communities and try to work with them. In this regard, I am reminded of @steemitbd and @steemtuner, which made me an opportunity to get closer to Bangladeshi users. They have cooperated in many ways and encouraged me greatly. In these groups I tried to be a regular and try to learn something new. Because I've always been keen on learning something. I believed that there was no alternative to education if I wanted to do something good.
However, opportunity does not come in our way but we have to create opportunities. I have always tried to exploit all kinds of opportunities. Whenever I got a chance, I didn't hesitate to accept it. Then the path to new experiences was widened by @freedompoint, who offered me the opportunity to serve as a curator in his community @innerblocks, and I gladly accept it. Shortly thereafter, I got the opportunity to work as a curator at one of Bangladesh's most popular community @bdcommunity, which was most attractive to me. However, in this case, @zaku bhai and @priyanarc apu gave me all the support. At the same time, I was active in @ddaily community- this is another popular community, in this case @buttcoins and @tibfox, who gave me the opportunity to work with @ddaily as a judge for their contest. Frankly, because of them, new opportunities were created for me to gain more experience.
Currently I am working as a curator of #bdcommunity, as a curator of #innerblocks, a member and judge in the #ddaily community. This is constantly paving the way for me to learn and learn more. And new experiences serve as a tool for my success. I was weak but never lost, my interest and effort always led me in the right direction.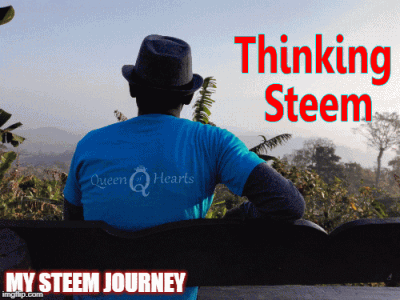 Thanks all for visit and reading my writing.

Subscribe me DTube: https://d.tube/#!/c/hafizullah

Follow me Twitter: https://twitter.com/hafizdhaka

Add me Facebook : https://www.facebook.com/hafiz.metu

Subscribe my Channel on YouTube: https://www.youtube.com/channel/UCMjwsztBrprT7XWeVwURrjA
---