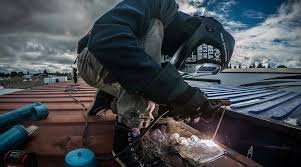 Source
The love that expresses electrodo towards steemit.
Hello everyone on steemit! from electrodo of Margarita for the world.
Greetings to all the existing poets and writers in this community.
This writing is about life and the love that expresses electrodo towards steemit. Here I leave some lines that I want to share with you, I hope you like it from my heart. [Once again I apologize, it is a bit complicated and difficult for me to publish on the phone.]
This time I want to tell a little about my experience in Steemit in a more confident, more enjoyable way. Today I want to share Electrodo from my inner child to the man of dreams.
I used to run out of school to the beach in my little hometown, it was something so pleasant that just remembering it makes me cry, I sold empanadas and oysters, I toured my town a lot, ran errands and I liked to go fishing.
My father taught me since I was a child that the sea was the beginning and the end of dreams, every time I went out on the fishing day, he taught us to share the bread, patience and work that made us great and men of peace.
Together with my brothers I played to fly parrots, to run to jump, also to value our mother who loved us without stopping. At our table an arepa with coffee and love was impossible to miss.
So I grew up between teachings and family goodness, I became a welder on the land and a sea sailor. I studied so that my family felt really proud and I grew up between dreams and the work that my hands create.
The world of technology arrived, YouTube took me one day to watch a video about Steemit and I was very curious, I had an account and spent a lot of time waiting to start the story that was part of those dreams that one day I dreamed at sea. I always wanted to write and be able to tell everything beautiful about my people, poems and reflections useful for humanity. In Steemit then I had the opportunity and the first day I greeted the network I had a very beautiful welcome that I never imagined.
Now I have met friends, communities and many real artists, from whom I learn every day and with whom I share adventures like no other.
This is me, I am @electrodo who likes to write, recite and talk about everything he feels, what he loves and what surrounds him in this world fused with the sea.
A hug to everyone.
Blessings to all on this day @electrodo.

I say goodbye thanking him for accepting me as one of you and this is just an open mouth of so many things and anecdotes that I could tell you about my days, there are those who say that if I started telling my life I could write a book that I have more stories than condorito, lol ...