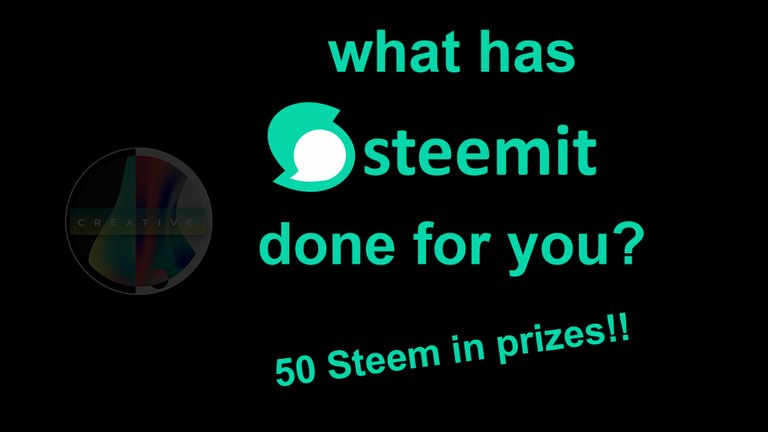 Time for some fun

Last week I made a post about What Steemit has done for me. In the post I talk about how I have been using the Steem blockchain as a way to preserve my activities because of my health issues that are causing my memory to deteriorate and how I started photography to help me with remembering things because I knew my memory would continue to decline.
So for me, the Steemit platform and the blockchain in general have been a great place for me to record my memories and to increase my creativeness. I have also met a lot of amazing people.
Now it is your turn

I would like to hear from you as to how the platform and blockchain have impacted your lives and what brought you here in the first place. The Steem blockchain has impacted so many people across the world and has been a way for many people to sustain their families through uncertain times in their countries. It really is incredible to think of the power that this blockchain has in changing people's lives.
If you share your post on your different social media platforms to people outside of the Steemit community, you will earn an extra percentage of an upvote from my accounts. The goal with this is to spread the positivity that Steem has had and spreading it to people off of the blockchain is a great way to bring people here to our community.
Rules for participation
Create a post, in your post, mention this contest to bring it more exposure so more people can participate.
Use the #steemexperiencecontest, #creativecoin, and #oc tags, and if you have any of your photographs in the post, use the #photography tag as well.
Share your post on your social media (optional).
Share your post in the comment section of this post with proof of your share on social media if you want extra voting percentage.
Prizes
1st - 25 Steem
2nd - 15 Steem
3rd - 10 Steem
Contest ends when this post pays out. I will choose winners after that.
Remember that the more thought and effort that you put into your post, the better chance you have in the contest.
I am looking forward to seeing your entries! Stay awesome!