Due to the large amount of support from my last article, I have paid the SteemSQL subscription and the Steemfriends app has been revived. Here is prove that it is working again:
My contribution in $ towards steemfriends in the last 3 months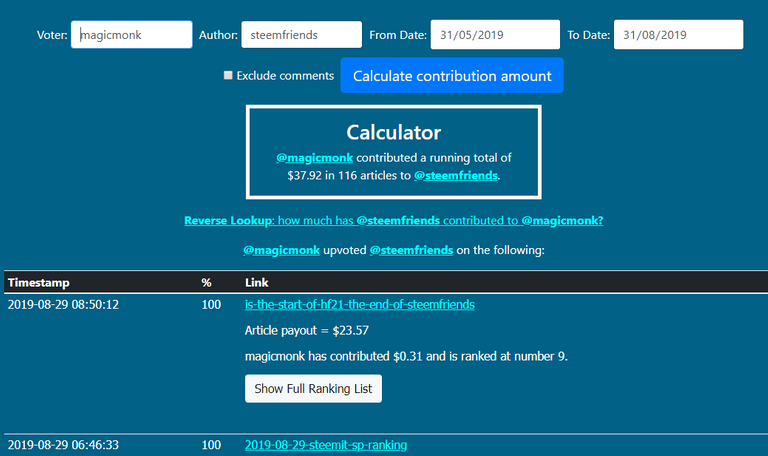 Read (and upvote) this post to see everything Steemfriends can do.
I would also like to thank the following people (and more, won't list the whole 160) for their upvotes on the above post, in order of $ contributed. Thank you @smartsteem @acidyo @drakos @fredrikaa @aggroed @howo @likwid @nonameslefttouse @kevinwong @ctime @tombstone @justineh @funtraveller @spectrumecons @livinguktaiwan @preparedwombat @criminalacorm @mattclarke @curangel @klye @scrawly. In particular thanks to @acidyo for the whooping 40steem donation. And don't forget in the last few months
@thesteemengine has been paying a lot of the SBD costs for SteemSQL.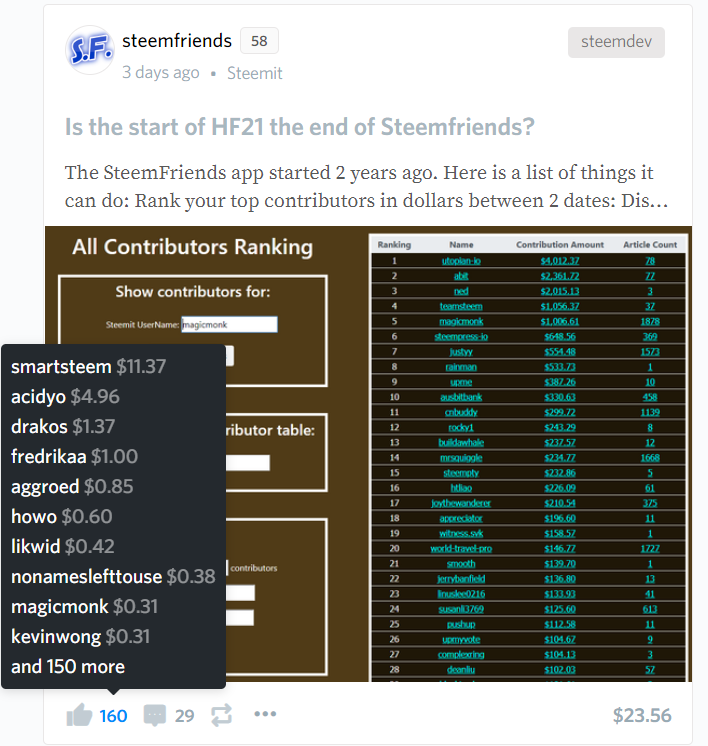 Next steps:
Start a fundition campaign to help fund costs (steemsql, hosting, etc etc).
Write a SPS proposal to help fund said costs.
Continue to improve steemfriends with additional features.
Continue looking at alternate sources of data.
Post a monthly article under this account to inform you of updates and to help pay for said costs.
How you can help:
Follow @steemfriends.
Keep upvoting articles posted under this account.
Join the Steemfriends discord server for more immediate communication https://discord.gg/uHf5j5z
Keep using http://steemfriends.org and let me know of any suggestions / bugs.
Let everyone else know about steemfriends.
Keep track of steemfriends' progress with SPS and fundition.
Thank you again for keeping this cool thing going