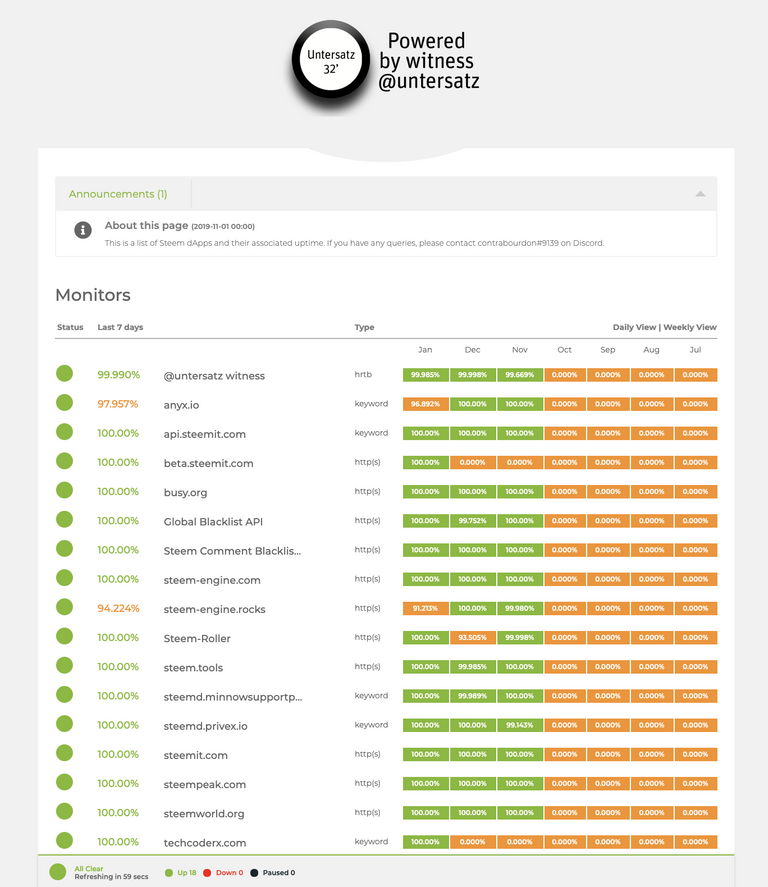 https://status.steem.design
Back in November last year, I set up a status page for popular frontends and dApps. It's a quick way to check if something is working or not (and if it's just affecting you!). I didn't made an announcement post earlier because I was waiting to gather some data...then I totally forgot about it. The other neat thing about this page is that it tracks history of associated uptime/downtime. The event that reminded me of my status page was Steempeak acting strangely—logging me out and some pages weren't loading. This was due to the anyx.io node experiencing some downtime yesterday: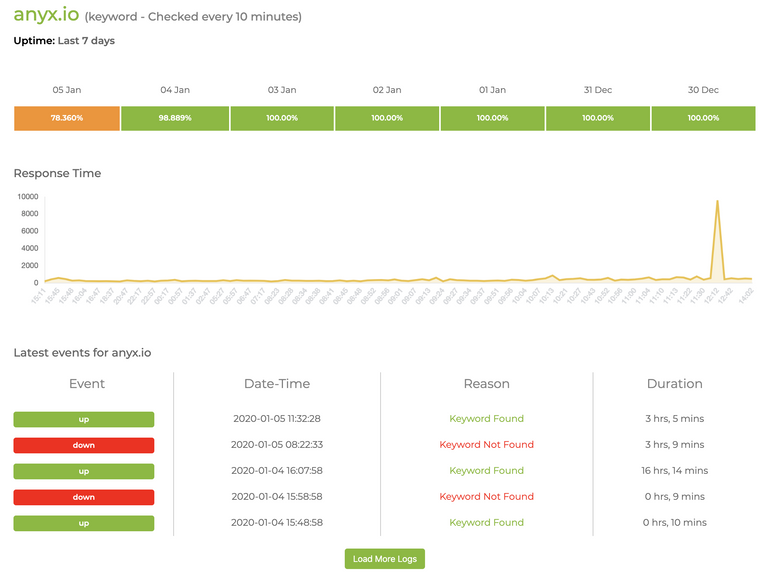 https://status.steem.design/783798909
I would be happy to add any other service to this public status, just leave a comment or contact me on Discord. I am also able to monitor services that send heartbeat requests (regular http calls). This is useful in scripts, apps or services that don't have a publicly accessible endpoint. Also, @cardboard and I have had a brief discussion on getting the @tipu service its own monitoring so that users are able to see if the curation bot is working ok.
Here's the link, in case you missed it:
---