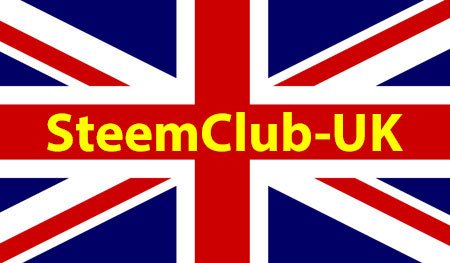 Following my recent posts seeking out steemians in the UK, here is the consolidated list for all the currently active steemians I have found in the UK (and some expats).

We are still just over a hundred strong but well down on the 150+ active last December.

Steem UK needs to grow...


---
I put out a post a few days ago posing the question "how can we boost the number of active steemians in the UK?".
Some good ideas are emerging from that - meetups (real life and virtual), promo events, promo videos, tokens...
Hopefully those ideas will begin to take shape over the coming weeks.
In the meantime @redrica has organised another London Steem meetup this coming Thursday...
Do get along to that if you can - they are very worthwhile events with a great bunch of Steemians.
---
---
Active Steemians in England @ 25 August 2019 [114 + 6 expats]
London & the South East (40)
@adetorrent
,
@atomcollector
,
@basilmarples
,
@bleepcoin
,
@breadcentric
,
@chris-the-batman
,
@cryptogee
,
@donatello
,
@dougalporteous
,
@dronegraphica
,
@earthkind
,
@ezzy
,
@gillianpearce
,
@hockney
,
@hopehuggs
,
@justyy
,
@kabir88
,
@lloyddavis
,
@maneco64
,
@markangeltrueman
,
@mentalhealthguru
,
@molometer
,
@nakedverse
,
@nanzo-scoop
,
@nickyhavey
,
@pjau
,
@rea
,
@redrica
,
@rod.crisafulli
,
@scalextrix
,
@sergiomendes
,
@simonjay
,
@slayerkm
,
@stav
,
@steevc
,
@stimp1024
,
@teodora
,
@ultravioletmag
,
@veritanuda
,
@winkandwoo
The Midlands (16)
@abh12345
,
@article61
,
@cryptofunk
,
@dickturpin
,
@howardblott
,
@knightswood
,
@martaesperanza
,
@maxrwolfe
,
@neopch
,
@opheliafu
,
@revisesociology
,
@rimicane
,
@shanibeer
,
@skaarl
,
@starkerz
,
@ura-soul
The South West (5)
@jimbobbill
,
@perceptualflaws
,
@sharpshot
,
@sunsethunter
,
@ukbitcoinmaster
The North (24)
@anarcotech
,
@artonmysleeve
,
@ashtv
,
@bingbabe
,
@calluna
,
@c0ff33a
,
@cryptocurator
,
@darrenclaxton
,
@ebookwriter
,
@father2b
,
@gaby-crb
,
@goblinknackers
,
@lastravage
,
@mckeever
,
@mikefromtheuk
,
@pcste
,
@radicalpears
,
@raj808
,
@slobberchops
,
@someguy123
,
@stephenkendal
,
@stevenwood
,
@teamhumble
,
@vibeof100monkeys
Scotland (9)
@barge
,
@camuel
,
@epicdave
,
@fiftysixnorth
,
@johnkingwriter
,
@meesterboom
,
@natubat
,
@screwballpsyche
,
@weedeck93
Wales (13)
@cryptocariad
,
@elizabethharvey
,
@louisthomas
,
@pennsif
,
@pumpkinsandcats
,
@stevejhuggett
,
@stevelivingston
,
@theadmiral0
,
@theceltictraders
,
@theturtleproject
,
@timothyallen
,
@wales
,
@welshstacker
Northern Ireland (1)
@silverstackeruk
Somewhere in the UK... (6)
@britcoin
,
@jonathanyoung
,
@raymondspeaks
,
@surviveuk
,
@tremendospercy
,
@ukprepper
Expats (6)
@cryptoandcoffee
(South Africa),
@livinguktaiwan
(Taiwan),
@minismallholding
(Australia),
@nathen007
(Thailand),
@seanreilly
(Russia),
@tggr
(Singapore)
---
---
[ flag image from pixabay.com ]