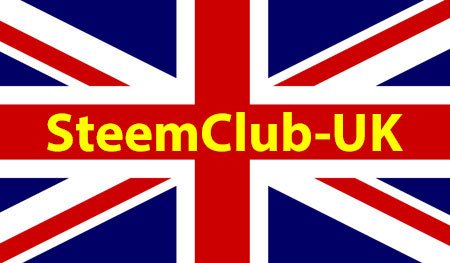 So far SteemClub-UK has been a bit of a loose concept.
We have had a couple of Virtual Meetups under the banner, we have done a bit of delegation and voting, we've done some networking and got to know each other a bit.
We can also hang out in witness @c0ff33a's Brits Discord server...
---
---
Could we do more with SteemClub-UK?

Are there other ways we could build on the SteemClub model to grow the number of steemians in the UK, and to help keep them active on the platform?

A few possible ideas...
more Virtual Meetups

more real life Meetups around the country

a more structured curation program

'classified ads' posts for SteemClub members

virtual pub quizzes with prizes !

a SteemClub-UK buddy/mentoring system for new members

a SteemClub-UK promotional project

maybe even a SteemClub-UK promo-film (@ashtv, @rod.crisafulli, @basilmarples...)

a SteemClub-UK steem shop (like Homesteaders Coop)

a SteemClub-UK charity / fundraising project (maybe for a homeless or old people project)

attending crypto events as SteemClub-UK to promote Steem and projects like 3Speak, Oracle-D, Splinterlands.
---
These are just a few ideas to kick around, to see if anyone is interested.

Would any of them be worthwhile? Anyone interested in helping organise any of them?

Anyone got any other suggestions?

These ideas are generally low-cost or free, but could probably be done better with funding.

Maybe the new Steem Proposal System might be a possible source of funding.
---
I would love to hear your thoughts, feedback and other ideas.

Thank you.
---
---
Current active UK steemians...

@adetorrent, @basilmarples, @bleepcoin, @breadcentric, @chris-the-batman, @cryptogee, @donatello, @dronegraphica, @earthkind, @ezzy, @gillianpearce, @hockney, @hopehuggs, @justyy, @kabir88, @lloyddavis, @maneco64, @markangeltrueman, @mentalhealthguru, @molometer, @nakedverse, @nanzo-scoop, @nickyhavey, @pjau, @rea, @redrica, @rod.crisafulli, @scalextrix, @sergiomendes, @simonjay, @slayerkm, @stav, @steevc, @stimp1024, @teodora, @ultravioletmag, @winkandwoo,@abh12345, @article61, @atomcollector, @cryptofunk, @dickturpin, @howardblott, @knightswood, @martaesperanza, @maxrwolfe, @neopch, @opheliafu, @revisesociology, @rimicane, @shanibeer, @skaarl, @starkerz, @ura-soul, @jimbobbill, @perceptualflaws, @sunsethunter, @ukbitcoinmaster, @anarcotech, @artonmysleeve, @ashtv, @bingbabe, @calluna, @c0ff33a, @cryptocurator, @darrenclaxton, @ebookwriter, @father2b, @gaby-crb, @goblinknackers, @lastravage, @mckeever, @mikefromtheuk, @pcste, @raj808, @slobberchops, @someguy123, @stephenkendal, @stevenwood, @teamhumble, @vibeof100monkeys, @barge, @camuel, @fiftysixnorth, @johnkingwriter, @meesterboom, @screwballpsyche, @cryptocariad, @elizabethharvey, @louisthomas, @pennsif, @pumpkinsandcats, @stevejhuggett, @stevelivingston, @theadmiral0, @theceltictraders, @theturtleproject, @timothyallen, @wales, @welshstacker, @silverstackeruk, @britcoin, @jonathanyoung, @raymondspeaks, @surviveuk, @tremendospercy, @ukprepper, @cryptoandcoffee, @livinguktaiwan, @minismallholding, @seanreilly
---
---
[ flag image from pixabay.com ]