WELCOME TO THE STEEMCHURCH INTERNATIONAL MINISTRY BLOG
We have entered not only a new year, but a new decade, which will undoubtedly mark a before and after in the history of world Christianity. The number 20 represents restitution and redemption and we are convinced that all people who love justice, Mercy and peace are followers of Christ. We are those ambassadors who will promote education without limits in their communities, cities and countries.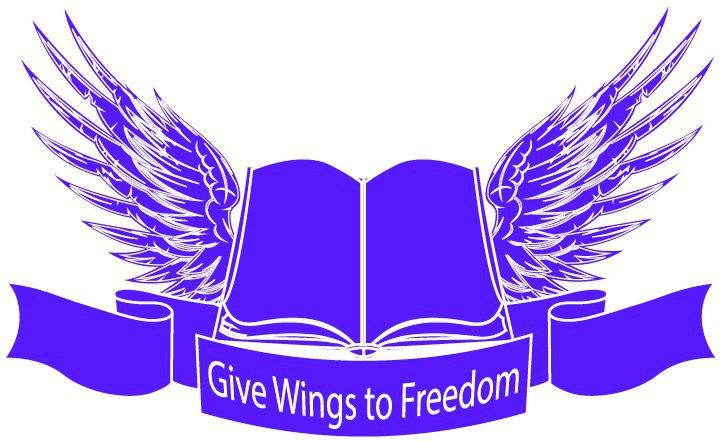 We have experienced a growth in these two years as human beings, we have learned and shared the word of life and we will continue to do so, but in a different way, now we are that living word, which we bear witness that we are servants of the kingdom, among The things we have done with satisfaction is social work, however we know that it is not enough, that we can do much more for our people.
"Give a man a fish and you will give him food for one day, teach him how to fish and feed him for the rest of his life"
OUR GOAL IN THE NEXT DECADE
We have the tools, and we will use it with excellence, the telos ecosystem has given us the opportunity to expand our territories and the future is now: "Connect Communities, Reduce poverty, boost individual development"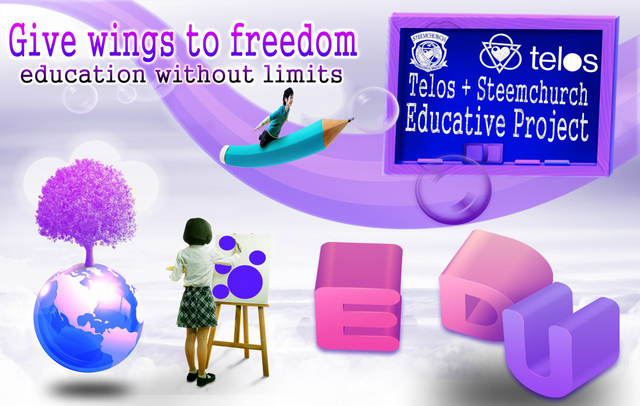 Breaking the cycle of poverty begins by investing in education, offering an appropriate health system, access to drinking water and finally, economic security. It is in the latter where Blockchain can play a transformative role.
OUR ROLE
We have a great responsibility with society, with our children and each of us as Christians, we must train and teach through an educational model the benefits of technology, in this case maximizing the individual potential, connecting communities, with the financial services that Include low costs and get the best out of each person's abilities.
Give wings to freedom, education without limits
A long-range educational project that includes: organized communities, schools, universities and people who are fond of technology. We want to do an impact work that can address the masses, with a focus on the development of the telos ecosystem. Most importantly, crystal ambassadors and families that can expand the kingdom on earth.
Blockchain use cases
Think of all the areas that we can use and interact with blockchain, not only as students, developers, but as it can be implemented in companies,
"Don't spend your marketing funds on pretty faces, invest them in your own people, in your customers, and allow them to invest in impact."
Cases of real applications, Latin American countries have great potentials in the area of development, infrastructure creation and especially in mass training and training.
The work proposal will be developed by different phases, and these in turn are integrated to shape what education will be without limits.

God never gets anything, we are his special people, today I leave the updates for you to read and enjoy our best blogs.


Author
Blog
Steemchurch
https://steemit.com/steemchurch/@steemchurch/happy-new-year-beloved-church-expectations-for-2020
Steemchurch
https://steemit.com/steemchurch/@steemchurch/happy-new-year-beloved-church-expectations-for-2020
Steemchurch
https://steemit.com/steemchurch/@steemchurch/on-its-first-anniversary-the-telos-network-dresses-in-the-great-blue-embodied-in-an-indigo-circle
Darlenys
https://steemit.com/steemchurch/@darlenys01/cannot-be-achieved
Maxdevalue
https://steemit.com/goldencenserchallenge/@maxdevalue/golden-censer-challenge-25
sc-philippines
https://steemit.com/steemchurch/@sc-philippines/christmas-from-a-different-perspective
jesusjacr
https://steemit.com/steemchurch/@jesusjacr/la-importancia-de-estar-alegre
Sc-v
https://steemit.com/steemchurch/@sc-v/steemchurchvenezuelafullofexpectationsandhopeforthis2020-smbw5ilz7e
Uyobong
https://steemit.com/blocktradescontest/@uyobong/my-2019-achievements-and-failures-my-blockchain-centered-year

Telos Update

Start learning about Telos at the Telos Foundation site below. For your SQRL link, scroll down the homepage. Scatter is also a secure application for transacting on the Telos blockchain.

https://www.telosfoundation.io/

If you are a new user of our community or have not entered Telos, you can do so through the following form.

https://goo.gl/forms/TOJ4cCDiMT4KlM0g2

To support the entry, download and interaction in Telos, the telegram channel is enabled:
Telegram: https://t.me/joinchat/JfcYQRZKH3Fu0M9kIzcjjw

We have a new tool in Telos, which we can use for real things:

Peeranha is a decentralized question and answer website that rewards users with crypto tokens (PEER) for their valuable contributions.

THANK YOU TO ALL WHO WRITE EVERY DAY IN OUR COMMUNITY!

We thank all those people who have contributed to our community to grow @pennsif, @luppers, @redes, @hanshotfirst, @theycallmedan, @redpalestino, @wilx,@curatorhulk,@ripperone,@penguinpablo,@newhope,@jackmiller

EXPRESS THE LOVE OF JESUS THROUGH: