WELCOME TO THE STEEMCHURCH INTERNATIONAL MINISTRY BLOG


Praying for the life of each of you, who are part of this great family @steemchurch, hoping everyone is having a merry Christmas with their loved ones.
Starting from the premise that we do not belong to any religious group, but in the love given by Jesus for each one of us, today we celebrate this date in commemoration of the one who gave us everything.
I have heard many religious speak that Jesus was not born on this date, that Christmas is pagan, they remind me of the ancient Pharisees, gentlemen, the word says that everything that has a good name comes from God, everything good, fair and kind, every opportunity we have to exalt the name of King "Jesus" is pleasant before his eyes. The word Christmas means birth and we are celebrating the birth of the son of man, of the messiah, so that we enjoy and make mercy, practice love and show the savior.
WHAT CANNOT BE MISSING IN CHRISTMAS
Each country has its traditions and customs, always when this time comes we ask ourselves what things we need to celebrate this date, for example in Venezuela I can not miss the "hallacas" ham bread and chicken salad, with the famous Christmas cake, in Italy must have pasta, fish and sweets like Struffoli, in short, each of us has our own idea of Christmas.
The truth is that Christmas is not a custom or a story, it is a true story that happened in Belen more than 2000 thousand years ago and we all have to be aware of it.
What can never be missing in our Christmas celebration is to give honor and glory to the protagonist of everything "Jesus" far beyond sweets, parties, and share, let's not forget that the redeemer, the savior of the world, the only intercessor between God and men Let's be that light that illuminates the lives of others, go and make those disciples that he left us in charge. Jesus came to us as a child and grew up to give us the example of how to live in this world with justice, mercy and love.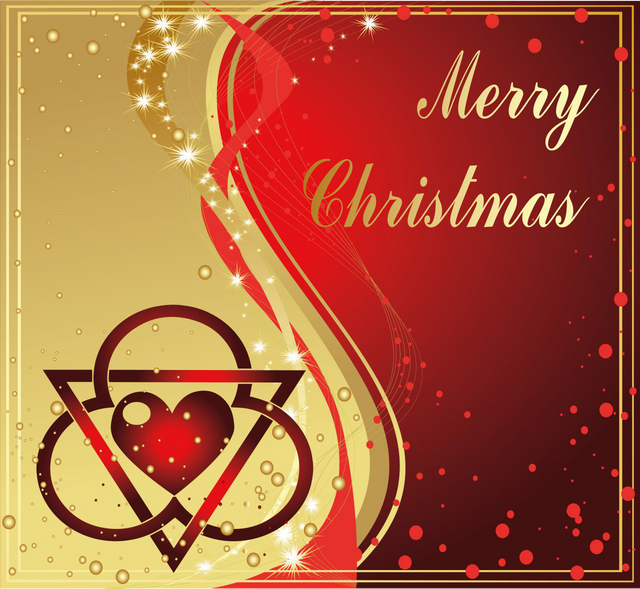 Thanks @edxserverus for the image
Let's not lose the essence as Christians ever, let's use all the tools and resources to expand the kingdom of God, but what does this kingdom consist of?
In love, share the bread with the hungry, do justice and practice mercy. A few days ago I read that someone said that he did not want to relate his work to churches, religion, well said religion kills, plunges people into legalism, but Jesus came to give life and life in abundance.
Never be ashamed to say that you are a follower of Christ, love it without me...
Thanks to God for sending his son to die for us, invite Jesus to his table and his family's table, this is the true meaning of Christmas.
Turn on your light, let it shine, the light of Jesus everywhere!
And if your life has not gone well so far, this is a good time to take a vow with God, to tell him that you will serve him with your life, with your time, this year 2020 will be the year of divine fulfillment, year of doors Open to everyone who believes.

Let's continue creating opportunities in our world, building a future for children, don't forget to register to get a telos account with the suffix "jc" and interact with our token "heart" in the following form:
https://goo.gl/forms/TOJ4cCDiMT4KlM0g2
If you want to know more information about Telos visit:
https://www.telosfoundation.io/
Additional considerations
There are channels available for more information:
https://t.me/joinchat/JfcYQRZKH3Fu0M9kIzcjjw
darlenys@steemchurch.org
You can join our Steemchurch community:
https://t.me/steemchurch_telegram
Remember to follow our accounts and the leaders of the parishes:
@sirknight: Founder of Steemchurch
@darlenys01: Apostle of Steemchurch
@ricci01: leader of @sc-v
@Uyobong: Leader of @sc-n
@biggsam: Leader of @sc-g
@mhm-philippines: Leader of @sc-philippines
We wish that all people who wish to know about our church can enjoy all the valuable content that is daily in the steemchurch or any of its parishes, get updated information and can participate at any time with a broad vision of our objective.
What can we do to help?
Changes can be made in everyday life - at home, in work and in the community-, supporting farmers or local markets and making sustainable decisions on the feeding, supporting good nutrition for all and struggling
against the waste of food.
IMPORTANT STEPS
Work together
Ensure effective citizen participation, improve coordination mechanisms, facilitate dialogue.
Reduce the costs of malnutrition
Improve access to nutrition and nutrition education, protect children and ensure that adults have what they need to live healthy and productive lives.
Partner with the academic field
Build strategic alliances with academic institutions and research, generating information to face the challenges of life.
Reference: FAO
We thank all those people who have contributed to our community to grow @pennsif, @luppers, @redes, @hanshotfirst, @theycallmedan, @redpalestino, @wilx,@curatorhulk,@ripperone,@penguinpablo,@newhope,@jackmiller
EXPRESS THE LOVE OF JESUS THROUGH: