WELCOME TO THE STEEMCHURCH INTERNATIONAL MINISTRY BLOG


Our greatest desire at this time is that we can all enjoy this Christmas time with our loved ones, share with them, our neighbor, being supportive is one of the characteristics that accompany the life of a Christian. I could not pass this opportunity to reflect a bit on what was the year 2019 for the church and the expectations we have for 2020.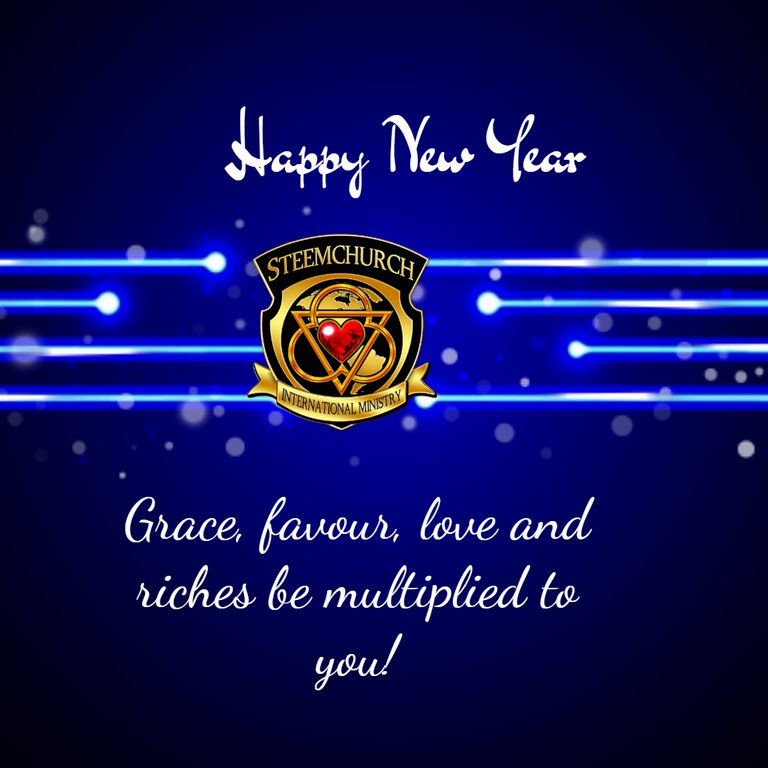 It is not just a new year that begins, it is a new decade in which God will do tremendous things with his people. Steemchurch as an international ministry is clear in its vision we will continue with the original design born in the heart of God, we will reach a purpose for the Christian people to be blessed, and we can manifest in an antichrist world, the spirit of love, kindness, solidarity that we Jesus left!
Perhaps some of us have been discouraged, as we think that lake does not end up fitting into that design that God has shown us, in this year I asked for many things and I have not yet received a response from God, what I am sure is that His mercy and his hand has not departed from us at any time, this year was of learning, of patience, of processes, of transition, my work as an Apostle, as a prophet is to create in you an expectation in the new decade that begins and to guide him to strengthen his spirit and his faith, that conquering spirit that God has deposited in our interior must flourish.
Our heavenly father moves in time, cycles and seasons and we must have spiritual eyes to discern times. Many of us this year have been attacked and hurt in emotions, received what the world calls low blows, but faith has been proven and God will not fall forever to the righteous, after a death comes a resurrection, we are in the now of Christianity in the world, and we have the opportunity to show that we can do wonderful things in the name of Jesus.
I have prayed earnestly for us to be strengthened in this new year, so that we may do a work of excellence as Christ did not entrust them. The word will always be in spirit through our testimony, we will be empowered for the greatest battles and conquests, we know which is not easy, will require: determination, time and effort but the victory is ours, remember what God said to Job "you will determine one thing and it will be firm, and in your ways the light will shine, that the light of the creator shine on the life of each one of us.
Steemchurch has a map
The ministry has a map, designs that have been delivered to be fulfilled, let's not forget to pray and bless the life of the man God chose to bring us here @sirknight, (thanks SK for being with us, being that guide and leader that gives us his love and its time) we declare strength, health, peace, wisdom and joy over your life in this new decade that begins and that the Almighty is writing in your mind and heart all that is to come.
On that map is the road for the next days, the Telos ecosystem has been a wonderful territory to explore and despite many this is the time to work with excellence, I have always dreamed of seeing churches full of wisdom and power of God, leading the world, for this we have to put aside all those things that limit us, stop us, this 2020 run for its prize.
Every time a new year comes, God spills three things on his people: how sad it would be to stay in the past, we would not have opportunities to rectify, among those three things we have:
Expectation, opportunities, instructions.
EXPECTATION: WE ARE WAITING FOR SOMETHING
Do not confuse optimism with expectation, it is about faith, the supernatural world, the optimism is natural, if we do not live in faith, we cannot expect tomorrow but we have that confidence that something good comes upon us.
Are you among those people who will take advantage of this new year?
Will you have expectation, seize opportunities and follow the instructions to achieve your dreams?
2020 EXPECTATION FOR STEEMCHURCH
One of the ways that God speaks is through the numbers, and the number 20 represents redemption, if you have expectations of faith in your life expect the return of everything you have lost, what you thought was over, God He comes with an award for those who are looking for him in spirit and in truth.
If the past decade was of processes, teachings, my expectation for this is of restitution, I will run the race and look for the award, of the supreme call that we have in Christ Jesus, to each one God has given us gifts, talents, abilities to that we serve our neighbor, then get to work.
We know that our desire is to practice justice, love mercy and serve those in need, to reach it we need efficient work tools with tangible benefits, one of those tools is education, values, from there we have left, and this year of work We will focus on growing these opportunities in all spheres of our society, so that the information reaches many families with a multiplier effect.
In the new season of Telos, we are identified with that phrase of "flourishing humanity" and we are aligned with the indigo color, which in fact is very spiritual, represents wisdom, abundance and properness, The project "give wings to the Freedom "will be our work proposal for this 2020, and we have high expectations about them.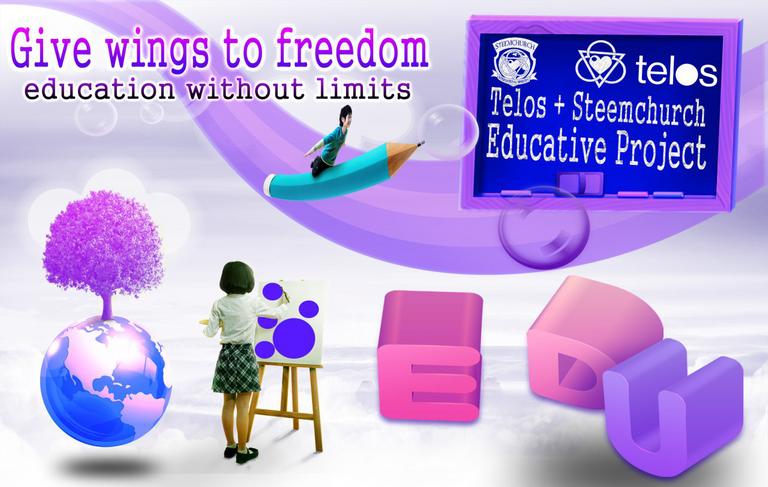 Thanks @edxserverus for the images

We have directed our work 100% to the educational project, in the next few days they will be able to participate in the phases, we believe that everyone can contribute ideas to the original proposal, in the same way, we will have a support channel for community projects that require general advice.
I loved the logo that we will use for our educational project, so let's stay tuned for what is to come. Thanks @edxserverus for your work excellence.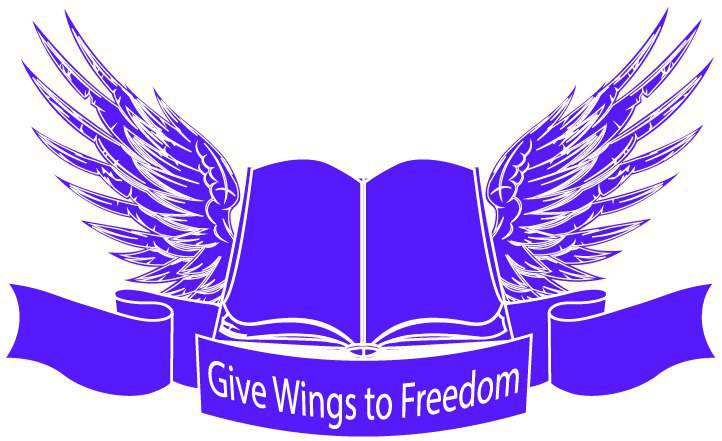 When God restores something he always doubles it, and I believe that our ministry is being restored and honored in this new season, year of divine fullness, all the work you do, do it as for the Lord.
Thanking everyone who has remained this year, @ricci01 @uyobong, @maxdevalue, and all the brothers who have been active on the platform, it is time to improve, and meditate on what we want to leave in the world, Safe in a better place for our children.
And not to mention @sirknight, a wonderful man who is leading our way, glory days await us.
Let us glorify the Lord and exalt His Name through a life that truly pleases him.
Let's continue creating opportunities in our world, building a future for children, don't forget to register to get a telos account with the suffix "jc" and interact with our token "heart" in the following form:
https://goo.gl/forms/TOJ4cCDiMT4KlM0g2
If you want to know more information about Telos visit:
https://www.telosfoundation.io/
Additional considerations
There are channels available for more information:
https://t.me/joinchat/JfcYQRZKH3Fu0M9kIzcjjw
darlenys@steemchurch.org
You can join our Steemchurch community:
https://t.me/steemchurch_telegram
We thank all those people who have contributed to our community to grow @pennsif, @luppers, @redes, @hanshotfirst, @theycallmedan, @redpalestino, @wilx,@curatorhulk,@ripperone,@penguinpablo,@newhope,@jackmiller
EXPRESS THE LOVE OF JESUS THROUGH: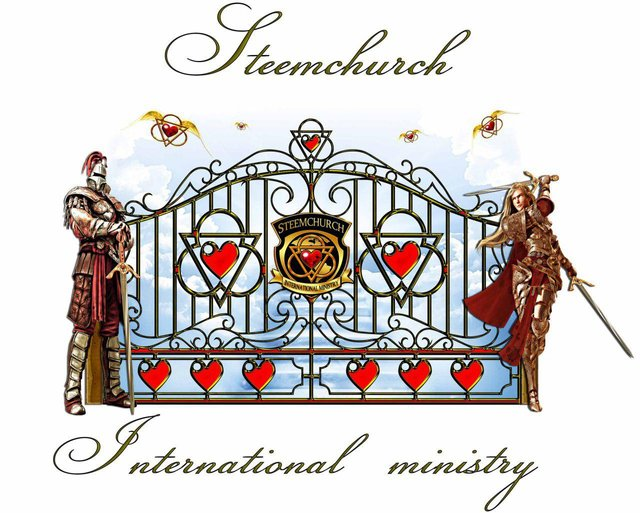 HAPPY YEAR 2020
WITH LOVE,
DARLENYS
MOTHER OF CROWDS