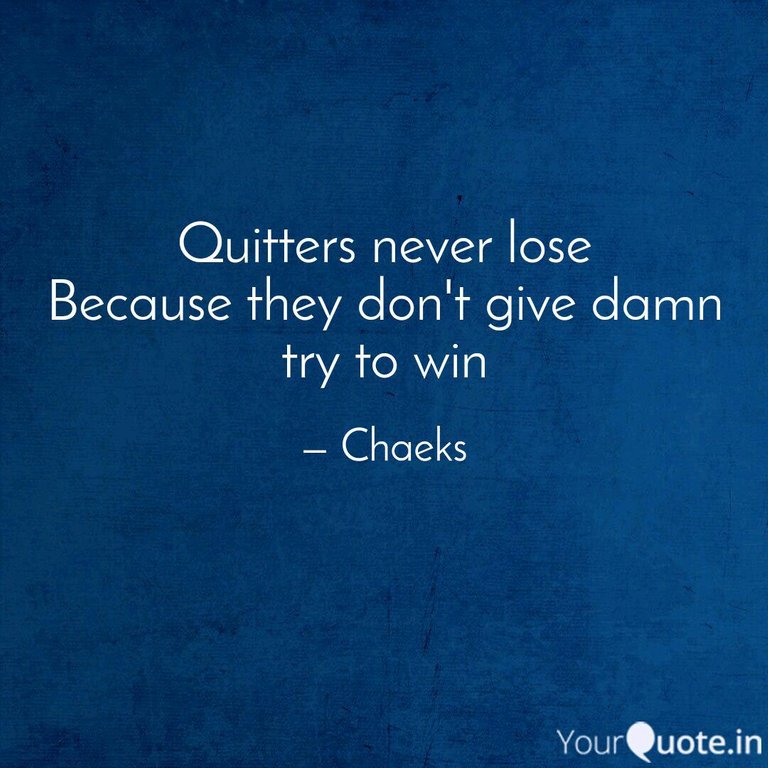 IMAGE SOURCE: media.images.yourquote.in/
QUITTERS DON'T WIN.
Winners don't quit and quitters don't win.
If you must get to the point of a land breaking testimony with God, you have to learn to be "a waiter".
It may not always be pleasurable waiting patiently on God, but it is highly rewarding. It was not palatable for Abraham and Sarah to have stayed on with God's promise for the number of years they had to wait. But at the end of it all, Sarah had cause to say –
"the Lord has made me to laugh and all that hear will laugh with me". Genesis 21:6.
Such is the testimony of those who choose to wait on God for the fulfillment of His promise, refusing to quit of drift in any way.
Waiting is to patiently hold unto God that which He has spoken concerning you. It is true that you might have done all you need to do to make the promise real, but the manifestation of the promise still lingers.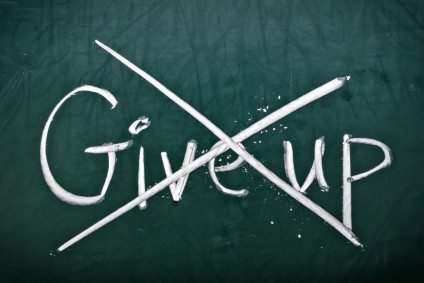 SOURCE: liveitforward.com/
The Bible says that - "ye have need of patience that after ye have done the will of God, ye may obtain the promise" Hebrews 10:36.
You may ask – what in the world do I need patience for, after I have done what God wants me to do? The simple answer is that you may not always find the promises of God coming as automatic as you expect. The times and seasons are in His hands and He will make all things beautiful in His time.
No tangible future with God answers to quitters but to waiters. For lasting breakthroughs: Scriptures says "ye have need of patience". If on your own, you feel it's a short cut you need; it's up to you. Short cuts end up prolonging your journey and stay in the wilderness of despair. "Wait" I say on the Lord.
The restorative reward of waiting on the Lord by far outweighs the grief and pains clustered in the process of waiting. There is a positive change coming your way! Job believed and held on to see his change. He proclaimed – "I will wait until my change comes". Job 14:14.
What is your submission today? To wait or to quit?