Hi Brothers and Sisters, there are many of us who believe that God is going to implant something new and different in their lives before they begin to act, but the fact is God did not hide anything that we are needed to work with. If only we wish and strive hard we are able to get. Apostle Paul said not that I have gain something, but what is before me I pursue and strive hard to make sure that I have gain. This implies that some of the things are closer to us; things like speaking of the tongues, wise saying, divine preaching, prophecy and healing powers. All these anointing and embedded in us which could be manifested if we work hard towards them.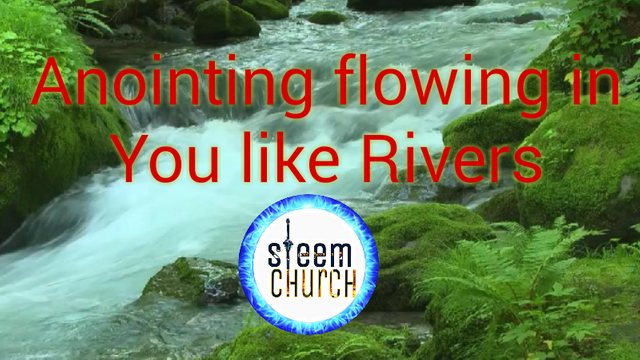 John 7:38 (NIV)
"Whoever believes in me, as Scripture has said, rivers of living water will flow from within them."
Yes, if we trust in our Lord Jesus Christ and God the Father, we could demonstrate the anointing which have been in us that always flow like rivers. They already exist, not that God is now going to create. That is why God said He has given us many gift and talents according to our strength or capacity. If our talents are not able to be manifested then it means that we are not doing what are expected to invite the talents. Our anointing are needed to effect many lives as Christians. Breaking the bondage between us and the devil to free ourselves. Many of us are under captive who need freedom and Salvation. Many of us are sick who need to be healed. Many of us have lost hope who need God's words to encourage them. Our anointing can speak in these people's lives so that they can have Salvation. Let us try to demonstrate the anointing God has embedded in us, they are closer to us, they always flow like rivers.