Hos 3:1 Then said the LORD unto me, Go yet, love a woman beloved of her friend, yet an adulteress, according to the love of the LORD toward the children of Israel, who look to other gods, and love flagons of wine.
Hos 3:5 Afterward shall the children of Israel return, and seek the LORD their God, and David their king; and shall fear the LORD and his goodness in the latter days.
Many times prophecy was acted out instead of just words. Jeremiah was told to lay on his side for a long period or to cook his food using dung. Many times even the name of a person was prophetic. Here in Hosea, even the first few verses of chapter 1, God instructs Hosea to marry a prostitute. She went back to her old ways and, in our text, he buys her back or Redeems her.
When I read this story, the way my mind works I think if God wants me to marry a harlot, it is pretty bad. But does her name have to be Gomer?

I took this photo while on a walk yesterday. Samsung Galaxy A50
Jesus
Joh 3:16 For God so loved the world, that he gave his only begotten Son, that whosoever believeth in him should not perish, but have everlasting life.
Rom 5:8 But God commendeth his love toward us, in that, while we were yet sinners, Christ died for us.
Like Hosea and Gomer, Jesus came to redeem sinners. God knew what He was getting into when He created man. He desired a relationship with mankind in spite of how man would respond to His great mercies.
Even after we are His, and we mess up and wind up in sin, He has made a provision, through repentance and confession directly to Him, we are able to be restored to a right relationship to Him.
1Jn 1:9 If we confess our sins, he is faithful and just to forgive us our sins, and to cleanse us from all unrighteousness.
1Jn 2:1 My little children, these things write I unto you, that ye sin not. And if any man sin, we have an advocate with the Father, Jesus Christ the righteous:
Redeemed
Luk 1:68 Blessed be the Lord God of Israel; for he hath visited and redeemed his people,
Rev 5:9 And they sung a new song, saying, Thou art worthy to take the book, and to open the seals thereof: for thou wast slain, and hast redeemed us to God by thy blood out of every kindred, and tongue, and people, and nation;
Thank you for joining me in this bible study series.
Daddy William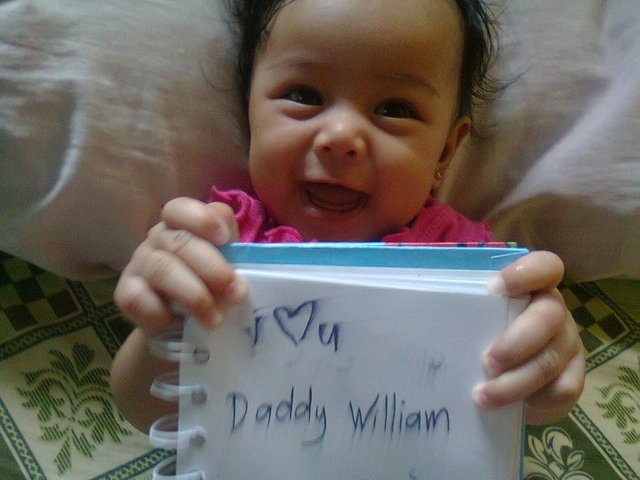 All proceeds from this account will be used to benefit the people of the Philippines and Eastern Asian Countries.
While I am traveling I would like to make mention of my family that I miss so much. I cannot wait to when we can be reunited.