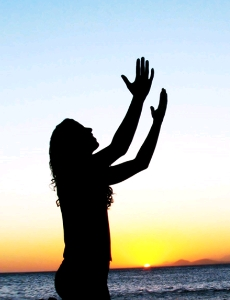 Source
We are not alone, we cry out to God at all times remember the verse:
Psalm 34: 6
This poor man cried, and the LORD heard him, and saved him from all his troubles.
Today we may be living the worst crises of life but we have to cry out to God from our hearts, the cry is not a prayer, the cry knows that there is no tomorrow, that we need divine intervention to be able to continue.
God told Jeremiah in verse 33: 3 cry out to me that I will answer you and show you great and hidden things that you do not know, so the secret is in a cry, not in a selfish and common request.
When we cry we leave the soul, the heart and the spirit in that cry, we are convinced that God will not let us fall forever.
There is a difference between praying and crying, we must pray every day, but the cry is an urgency of the soul and the spirit.
It is from the heart that the cry comes out, how many times we have been so desperate that we believe we die and the result of that cry is the encounter with the true God.
cry and I will answer you, that is the call to God, sometimes the enemy seems to be taking victory over our lives, but God has the last word, we must cry out, cry out without measure.
We will cry out for our house, family, health and for all that God desires for us.
The clamor will break the slaves of slaver