Blessings to all the people who read my blog, I sincerely thank the brothers who write to me and show their affection. It has been 10 months of the year 2019 and it seems that time has run without realizing it...
How many challenges, goals we have proposed this year, some have not yet been met, others are on the road, but today I want to talk to women who have been fatigued at this time and think that another year is over and they have not advanced in What they want for their life.
One of the things I always talk about is that when I write a message I do it to preach to me too, meditating on the word for this end of the year, it took me to Genesis 12.
Genesis 12: 1-2 King James Version (NIV)
God calls Abram
12 But Jehovah had said to Abram, Go away from your land and your family, and from your father's house, to the land that I will show you.
2 And I will make you a great nation, and I will bless you, and I will magnify your name, and you will be a blessing.
Reina Valera 1960 (RVR1960)
Reina-Valera Version 1960 © Bible Societies in Latin America, 1960. Renewed © United Bible Societies, 1988.
---
---
Let's start by remembering this promise, women of strong esteem, with identity in the Kingdom.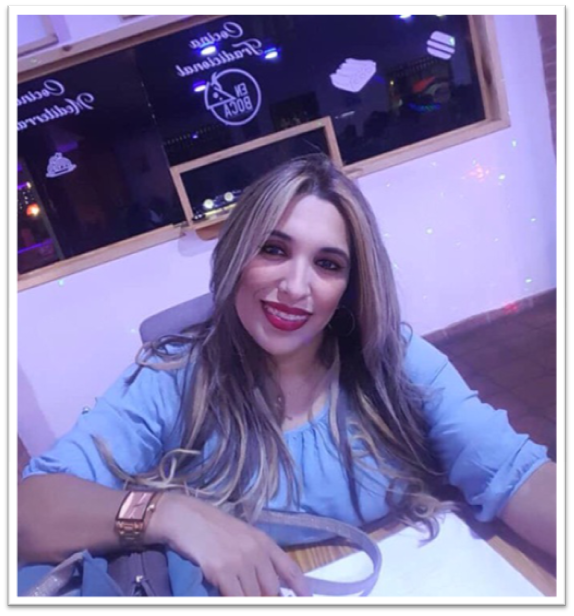 When I am sure that God has changed the times, I have to change, we cannot enter the new time, with old garments.
The Lord says that he wishes to intervene in our lives, to make us valuable people, that we understand that we are of such value that he did not spare his son's life for us.
This is the time that the queens of God take the place of virtuous women, those who wisely build their house, will always be blessed.Now let's think a little about what we want to achieve in our families, communities, in the remainder of the year, and how we are going to start the year 2020.
A woman with a healthy esteem, always begins with God's intervention, there are women who have been mistreated, injured, and have been anchored in the past that marked them. Today is a day of making decisions, leaving the past and taking the strength that comes from the heavens.
God wanted to intervene in Abraham's life, that's why he makes a promise, that's why we call him Father of Faith, he believed until he saw the fulfillment of the promise.
There is a discernment when God brings a new time to your life, I have been waiting for God's perfect time to materialize in my life, and I will not receive it crying over what could not be, when faithful is the one who promised. If today you are waiting for a promise from God, believe until the end and prepare to receive the new time that comes from above.
You decide if you stay locked up or lying on a couch thinking about what your life might be, or get up make decisions and live the happiness that Jesus gives you.
When God takes someone's life, esteem makes them strong, because we will have identity, despite what people say, of those who accuse you, it is God doing, prospering and cleansing your being.
It is difficult to be healed of the heart, but it is not impossible when the Lord is on our side.
God makes you the perfect woman, knows what God is saying now, I need xxxxxxxx (write your name) so that in 2020 I will establish my kingdom in cities, in countries and that nothing can stop my work on earth.
we do not sow ourselves alone, God has planted us in places to be fertile land, desirable land, the problem of many people is that we want to be where everything is going well, to feel comfortable, but we did not come to be served but to serve, there with Wrong people, we have to get involved, not to become like them, but for them to be converted.
Woman, you have the ability to improve what you have, your home, your family, your friends. We thank God for the gifts he has given us, arrange your heart to sow in each soul, move on despite the mistakes.
Blessed are the women who wisely place Jehovah first ... God is waiting for us to flow naturally so that others may receive a blessing.
---
---
DARLENYS
MOTHER OF CROWDS