Artsy Chicken | Steem Chicken #1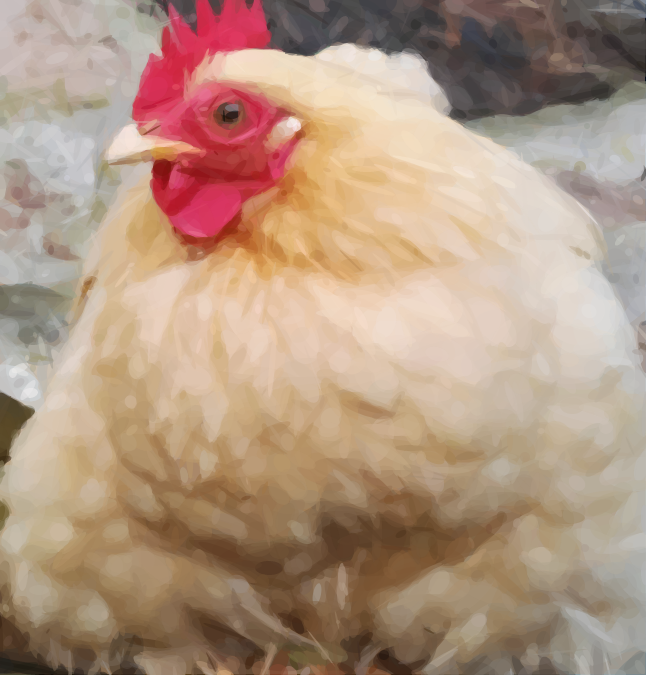 Artsy Chicken
Hello There,
I'm the #STEEMChicken and today I'm going to show you the site that I used to style this cool image of myself.
As you can see, it's managed to capture some of the smaller details, such as how fluffy I am. Although, on the other hand, we can see that it is lacking much of the detail of the original image (posted yesterday)
So how did this happen?
I used


This takes an image and gradually tries to fit shapes into your image. This takes a while to achieve the detail pictured above, but you can get a quick glimpse on a decent PC within 10-20 Seconds.
Stay Fluffy
The STEEMChicken
---
---