Let's take a quick look (Deutsch*English) Lasst uns kurz reinschauen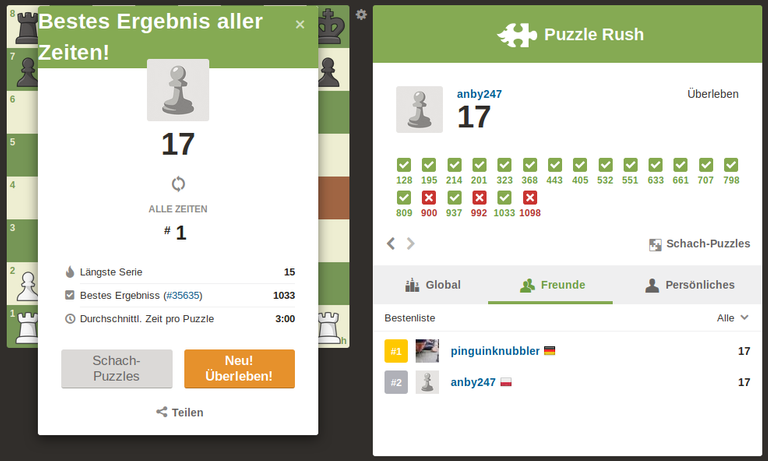 In the meantime I did 17 successful puzzles in my latest puzzle rush.
And these are the three puzzles I missed.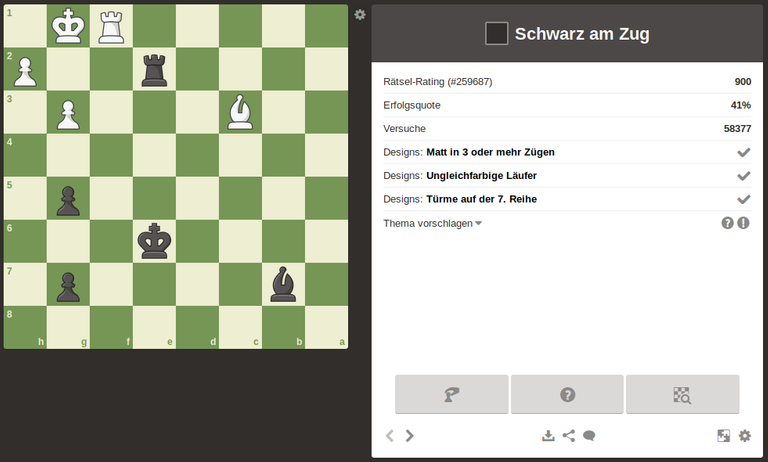 1 - https://www.chess.com/puzzles/problem/259687
I like the first the most! It's a great puzzle for beginners (like me) to see the richness in possibilities without many pieces left.
Go click the play button on this situation: the left of the three grey buttons.
And if you want to take it slow, simply try some moves before hitting the light bulb.
Hint for puzzling situations in life: Whenever you can directly involve the opposing executive government (a.k.a. King), you may predict one of its possible reaction and win. Oh, interesting, there's a rhyme. So something in it must be true. :)
2 - https://www.chess.com/puzzles/problem/984684
This has been an easy mistake. I could have easiely solve this with a little more patience. There has not been a clock running, has it?
3 - https://www.chess.com/puzzles/problem/76089
Wow, and this has been simply stupid of me. I have not even noticed my rook and took the knight. How silly!
Next time I know better again. And don't do it, if it is not play!
#steemchess more and more
Grow up collectively, see bio:
come and chat with us on Telegram
Experience (social) free media and receive value for your time spend online
see PS on a missing companion
---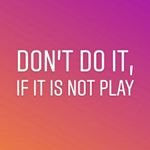 ---

Posted for Instagram manually.
Hoping to see Share2Steem online again some day.

Lasst uns kurz reinschauen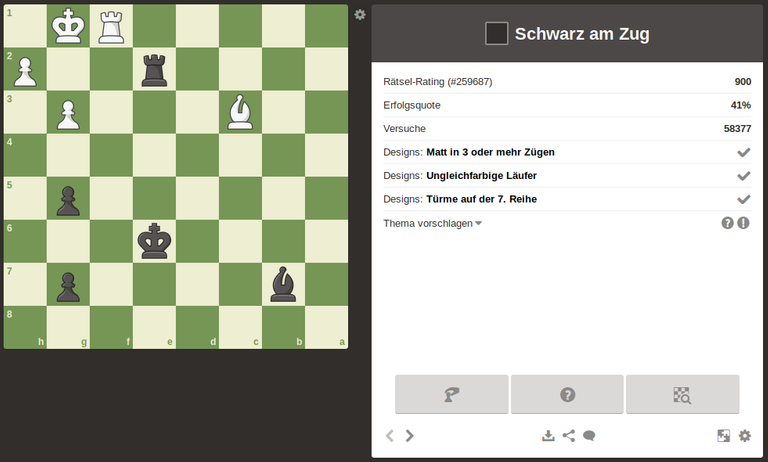 In der Zwischenzeit löste ich 17 erfolgreiche Rätsel in meinem letzten Puzzle-Rausch.
Und das sind die drei Rätsel, die ich nicht gelöst habe.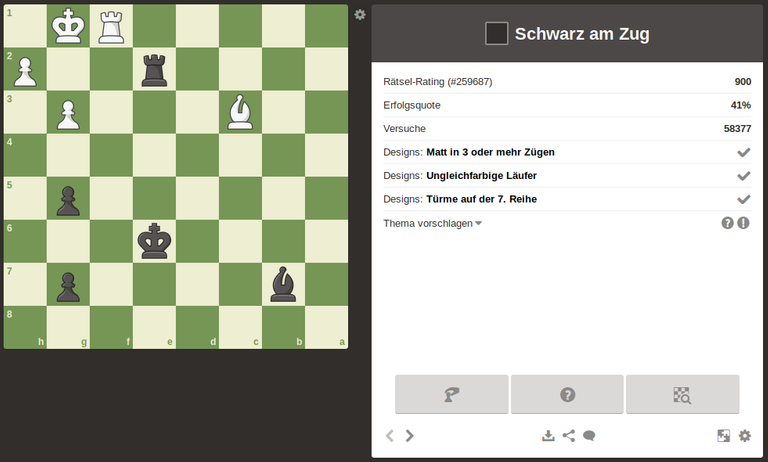 1 - https://www.chess.com/puzzles/problem/259687
Das erste gefällt mir am besten! Es ist ein großartiges Puzzle für Anfänger (wie mich), so dass man den Reichtum an Möglichkeiten sieht, ohne noch viele Figuren zu haben.
Klick auf den Play-Knopf in dieser Situation: der linke der drei grauen Knöpfe.
Und wenn du es langsam angehen willst, probiere einfach ein paar Züge, bevor du auf die Glühbirne haust.
Hinweis für rätselhafte Situationen im Leben: Wann immer du die gegnerische Exekutivregierung (alias König) direkt einbeziehen kannst, kannst du eine ihrer möglichen Reaktionen vorhersagen und gewinnen. Oh, interessant, im Englischen ist da ein Reim. Also muss etwas daran wahr sein. :)
2 - https://www.chess.com/puzzles/problem/984684
Das war ein leichter Fehler. Ich hätte das leicht mit etwas mehr Geduld lösen können. Es ist keine Uhr gelaufen, oder?
3 - https://www.chess.com/puzzles/problem/76089
Wow, und das war einfach dumm von mir. Ich habe nicht einmal meinen Turm bemerkt und den Springer genommen. Wie albern!
Nächstes Mal weiß ich es wieder besser. Und tu es nicht, wenn es nicht Spiel ist!
#steemchess mehr und mehr
Zusammen erwachsen werden, siehe Steckbrief:
Komm und chatte mit uns per Telegramm
Erlebe (soziale) freie Medien und erhalte einen Gegenwert für deine Online-Zeit
siehe PS über einen vermissten Gefährten
---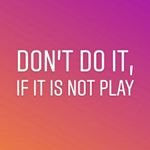 ---

Veröffentlicht für Instagram von Hand.
Hoffentlich sehen wir Share2Steem eines baldigen Tages wieder online.

#steemchess #deutsch #chess #game #play #palnet #steem #boardgame #from-somee #share2steem