Save the Date: Saturday 25 April 2020 - Leicester
We need your help - please see below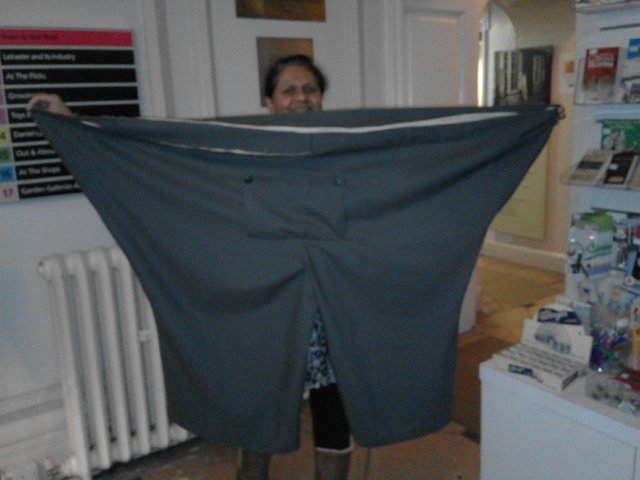 Daniel Lambert's Trousers, from the collection in Newarke Houses Museum about the legendary 18th Century son of Leicester who weighed 739 pounds.
On my way to the planning meeting about SteemCampUK, I popped into Newarke Houses Museum, which is right next door to the University.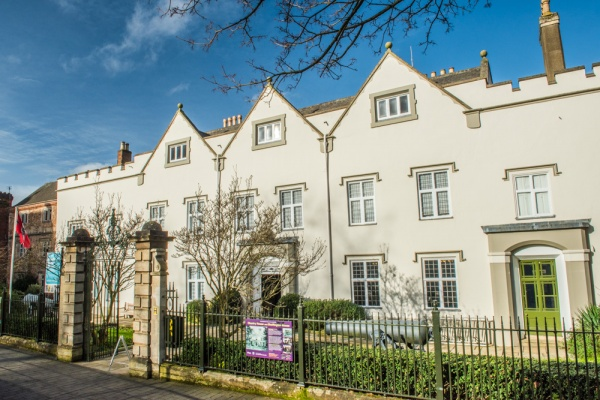 Source Newarke Houses Museum dates back nearly six hundred years and is made up of two original Grade Two listed buildings: Wigston's Chantry House and Skeffington House.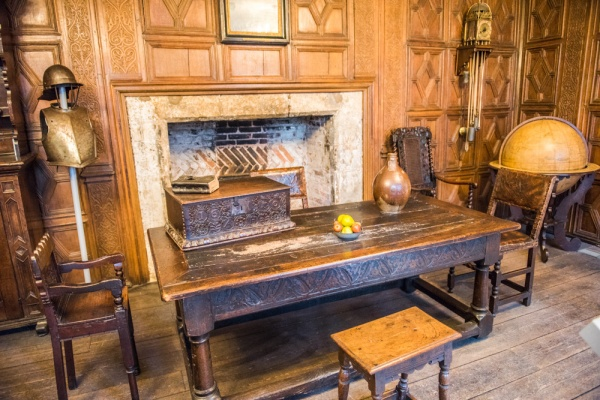 Source 17th Century panelled room, ground floor.
There are several period room 'settings' depicting life at various times in the city's history ... [and] room settings depict the 1950s and the 1970s. There is a vivid recreation of a WWI trench and a wonderful 1950s street scene. The street scene was inspired by Wharf Street and includes a pawnbroker's shop, a grocers, and a public house. (Britain Express)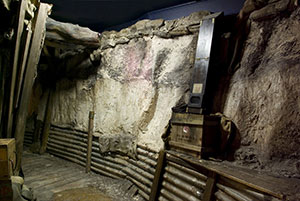 Source The Museum houses the records of the Royal Leicestershire Regiment including displays of the recreation of the WW1 trench at Ypres, Belgium.
We Need Your Help
Planning for SteemCampUK is going well. The venue and hospitality will be funded by the University. There will be a slightly more academic session on the Friday afternoon, which will be open to the public (and Steemians).
Request one: can you give any suggestions for a theme for the Friday afternoon session.
The event has to be billed as about blockchains generally, rather than Steem, as the University has to avoid promoting a specific blockchain. However, Steem can be used as the example or case study.
The Saturday is then available for SteemCampUK to organise as it wishes - I'm assuming it will be open to people who are not on Steem yet. The University has offered to do a one hour session at 11am which will provide a more structured introduction to blockchain technology. Steemians are welcome to participate or to have other discussions going on at the same time.
Request number two: a (catchy) title for the introduction session ...
something other than Scam, Crime and Do Your Eyes Glaze Over? which seem to be common responses to any attempt to open a conversation about blockchain technologies.
Please give your suggestions for themes and titles below.
Fat votes offered for good suggestions.
And finally ...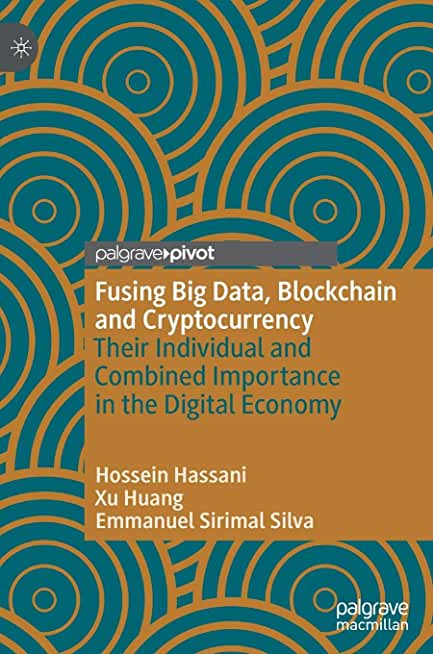 Source One of the University staff involved in the discussions is Dr Xu Huang, one of the authors of Fusing Big Data, Blockchain and Cryptocurrency. I would have bought it, but it costs £44.99.