Only 21 participants again ... let's see who will still join.
I want to thank all the participants for their support!
Kind reminder:
You can also win UFM tokens and UFM lottery tickets!!!
---
This week's ticket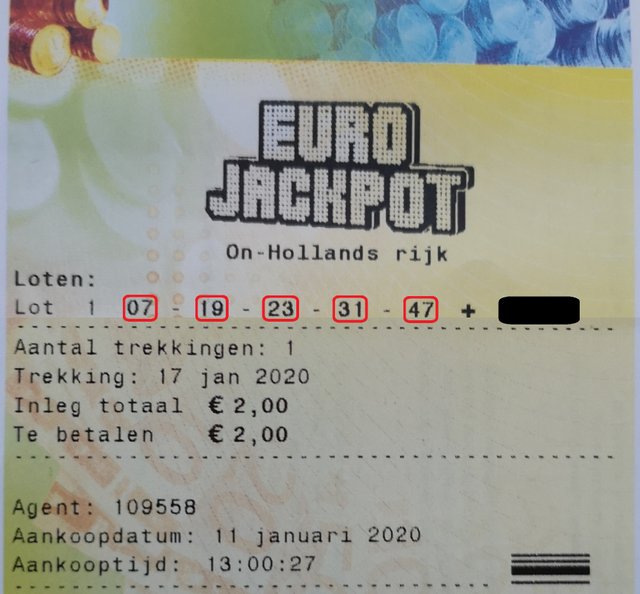 Overview of the entries we have until now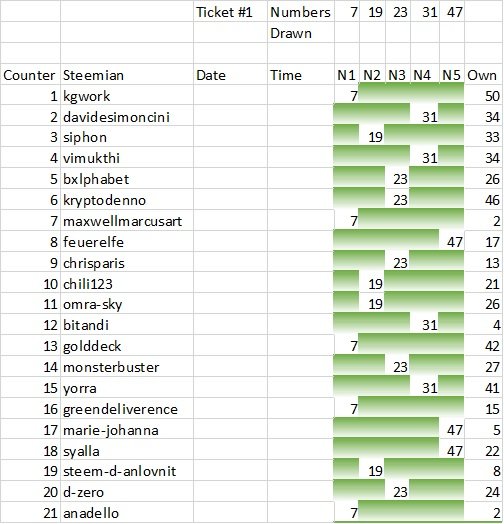 Summary
Looks all good to me - no invalid entries or entries that could be optimized.
Let's hope we can give away a lot of SBI, UFM tokens, and UFM lottery tickets.
There is no need to act for you - this post is only for your information and to let you check if I did my job correctly.
If I forgot someone or something please let me know in the comments - I'm also only human and do this all manually - no scripts involved ;)
Join the fun if you did not yet by clicking and commenting here before Friday the 17th of January 2020 at 7 PM CET (6 PM UTC).
STEEM ON!!!
Buying STEEM with fiat money or selling STEEM for fiat money is easy now! Low transfer rates and no need to go via other coins anymore! Check bitvavo and give it a try. Registration and transactions are super easy!

If you love dogs you might want to take a look at @dog-marley's stories.
If you love music you might want to take a look at @psionic-tremors' blog.

For free Bitcoins every hour click here
For free Bitcoins every 5 minutes click here
For free BTC Cash every 5 minutes click here
For free Dogecoins every 5 minutes click here
For free Litecoins every 5 minutes click here
For free Dash Coins every 5 minutes click here
@kgwork, @davidesimoncini, @siphon, @vimukthi, @bxlphabet, @kryptodenno, @maxwellmarcusart, @feuerelfe, @chrisparis, @chili123, @omra-sky, @bitandi, @golddeck, @monsterbuster, @greendeliverence, @marie-johanna, @syalla, @steem-d-anlovnit, @d-zero, @anadello