My Progression In Next Colony After Two Months
Time is the only thing that we can't reverse and it's been more than two months, since my last update about my progression in Next Colony.
It reminds me of the good old time song lyrics, courtesy from Aqua - "Turn Back Time"! (I desperately wish that there's a time machine that can bring me back 30 years ago...)
If only I could turn back time,
If only I had said what I still hide
If only I could turn back time,
I would stay for the night, for the night...
Ok, back to the topic again~
To be frankly, my journey in Next Colony was started up quite badly.
I still remembered, I only found my 1st planet after my 161th attempt (it's relatively longer than the average 100 missions)
A very interesting was once I found my 1st planet - I started to find my 2nd and 3rd planet in the next 50 missions (Guessed it even out the extremely bad luck ratio in the end)

Right now, seems like it starts to "running low of fuel" again, struggling in the deep outer space, searching for my newest planet lol
One thing I was quite relief is - I finally maxed out my corvette's skill to the max level (now I can build at least corvettes and protect myself against other space plunders!)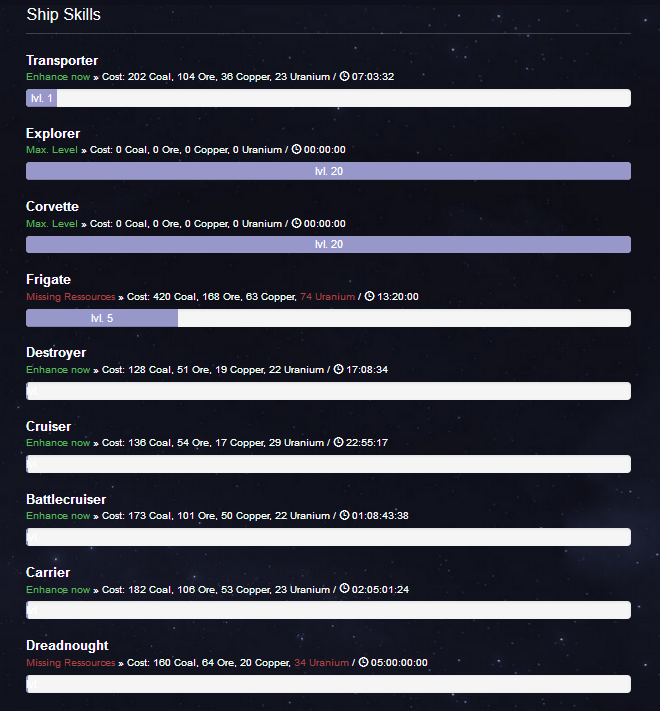 That's all for now, hopefully I will be able to find something VERY GOOD in near future lol
Just keep on upgrading and exploring everyone!!!
---
---