There is a lot different on Steemit now. There are ads on all the posts. That revenue doesn't seem to be going to the authors who are supporting the ads though.
Steem Monsters is now Splinterlands and is going strong. Here's a recent battle.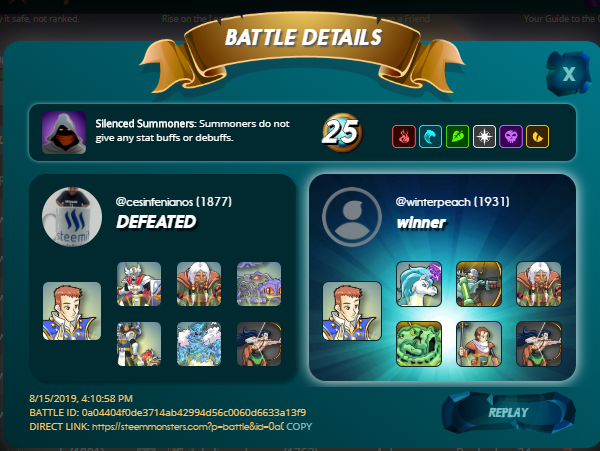 HF21 is supposedly coming which will drop rewards for authors by around 60%. Expect to see far fewer posts after that happens.