Wah Gwaan breddas and sistas from all over the world!
Yesterday I have been asked if I want this Steem Torch that is going around Steemit for about 8 months.
You can see the original post from @geekgirl here: https://steemit.com/steem/@geekgirl/steem-torch
@joseacabrerav gave this 'honour' to me, and I must say it does slightly feel as an honour.
We know each other for a couple of months now, and getting the trust from someone, who has no idea of who is behind the legendary @whatsthatcryptom gives a pretty good feeling. Must mean I showed him something positive right??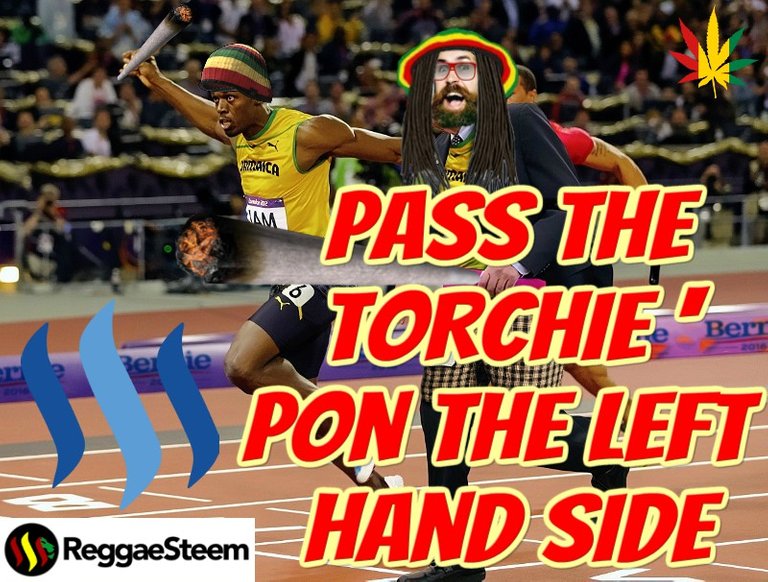 Since I recently became Ambassador for the amazing ReggaeSteem Tribe, I knew immediately that the next carrier of the torch had to be someone of ReggaeSteem. So it is with pride and with honour, my boy @donald.porter this one is for you!
I am sorry to all the other people that were begging to get this burning stick via discord, chats, messages, pings, telegrams, dm's, pigeons, mothers, again I sorry it is NOT personal. Jeezzz
Disclaimer: ReggaeSteem.io content is at it is best after consuming ganja.
This is Pass the Dutchie from Musical Youth.