Hab mir das geleakte drei stündige Meeting zwischen Roy, Head of Business bei der Tron Foundation, und den Steem Witnesses angehört und habe mich zu Tode gelacht, auch wenn es eine sehr ernste Angelegenheit ist 😂
📽 Steem Witnesses meet with Tron Representative Roy - 2020 03 06 08 58 00
Habe gar nicht genug Popcorn, Chips und Schokolade für dieses ganze Fiasko 😂
Warum geht es in dem Meetup: Roy versucht die Steem Witnesses zu überreden, die drei Exchanges, die Kunden-Assets missbraucht haben, um treuhandwidrig die Kontrolle über die Steem-Blockchain zu übernehmen, aus ihrer misslichen Lage zu retten.
Die drei Exchanges Binance, Huobi und Poloniex, die ihre Kunden-Assets (Steem Token) fast zur Gänze gestakt haben, haben noch nicht einmal mit einem Power-Down (Unstake-Operation bei Steem) begonnen. Das heißt, gemäß Blockchain-Regeln müssten sie jetzt 13 Wochen warten, um wieder an die Tokens zu gelangen, wobei jede Woche ein 1/13 flüssig werden würde. Aber sie haben noch nicht einmal mit dem Power-Down begonnen, sondern Tron versucht verzweifelt eine korrupte "kreative" Lösung für das Fiasko zu finden.
Jede Lösung, die nur die drei Exchanges betreffen würde, wäre ein grober Verstoß gegen das Neutralitäts-Prinzip einer Blockchain. Niemand kann bevorzugt behandelt werden, betonen die Witnesses und verweisen auf ein ähnliches Dilemma bei Ethereum, das damals zur Abspaltung zwischen Ethereum und Ethereum Classic geführt hat.
Ein möglicher Kompromiss wäre, die Power-Down-Zeit generell auf 4 Wochen zu reduzieren, was bereits vor der Übernahme von Steemit mit der Community mühsam diskutiert wurde und lange und zähe Diskussionen nach sich gezogen hat oder bei den 13 Wochen zu bleiben. Beide Varianten haben Vor- und Nachteile.
Ein kleines Problem gibt es aber noch. Steemit Inc. hat keine Mitarbeiter mehr (Mitarbeiter haben aus Protest gekündigt), die das implementieren könnten, das Tron Team ist komplett überlastet, arbeitet aber im Alleingang daran. Ein derartiger Hardfork würde vermutlich Wochen dauern, um diesen zu implementieren und ausreichend zu testen.
Wie gesagt, lache mich derzeit zu Tode, auch wenn es ernst ist, aber irgendwie bin ich zuversichtlich, dass wir das meistern können. Habe die letzten Tage auch unsere Witnesses näher kennen und zu schätzen gelernt, die sich derzeit in einer unheimlich schweren Stress-Situation befinden, Tag und Nacht in Meetings mit JS/Tron verhandeln und Großartiges leisten, um unsere Blockchain zu schützen.
Steem und Tron haben in diesem Meetup Blockchain-Geschichte geschrieben.
Steem On!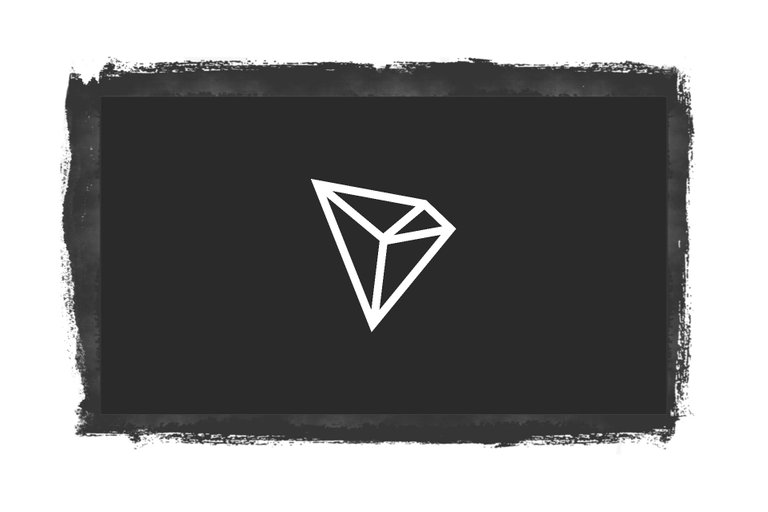 English
I listened to the three hour meeting between Roy, Head of Business at the Tron Foundation, and the Steem Witnesses and was rolling on the floor laughing, even though it is a very serious matter 😂
📽 Steem Witnesses meet with Tron Representative Roy - 2020 03 06 08 58 00
Don't have enough popcorn, chips and chocolate for this whole fiasco 😂
What happend in the meetup: Roy is trying to persuade the Steem Witnesses to bail out the three corrupt Exchanges that have been abusing client assets to take control of the Steem Blockchain in a breach of trust.
The three Exchanges Binance, Huobi and Poloniex, which have almost completely staked their customer assets (Steem Token), have not even started a Power Down (unstake operation at Steem) yet. According to Steem blockchain rules, this means they would now have to wait 13 weeks to get back to the tokens, with a 1/13th of them being liquefied every week. But they haven't even started the power-down yet, instead Tron is desperately trying to find a corrupt "creative" solution to the fiasco.
Any solution that would only affect the three Exchanges would be a gross violation of the neutrality principle of a blockchain. No one can be given a "favor", emphasize the Witnesses, pointing to a similar dilemma at Ethereum, which led to the split between Ethereum and Ethereum Classic at the time.
A possible compromise would be to generally reduce the power-down time to 4 weeks, which was already tediously discussed with the community before the takeover of Steemit and caused long and tough discussions, or to keep the 13 weeks power down cycle. Both options have advantages and disadvantages.
But there is still one small problem. Steemit Inc. has no staff left to implement this (all devs have left the company in protest), the Tron team is completely overloaded, but is working on it on its own at the moment. Such a hardfork would probably take weeks to implement and sufficiently test.
As I said, I'm rolling on the floor laughing right now, even if it's serious, but somehow I'm confident that we can handle it. I've also gotten to know and appreciate our Witnesses more than ever before. They are currently in an incredibly stressful situation, negotiating day and night in meetings with JS/Tron and doing great work to protect our blockchain.
Steem and Tron have made blockchain history in this meetup.
Steem On!
Sources
[1] @ausbitbank Witnesses meeting with Tron Representative Roy Liu (Full Recording + Context) https://steempeak.com/steem/@ausbitbank/witnesses-meeting-with-tron-representative-roy-liu-full-recording
[2] @lukestokes Fact: Steemit Sybil Attacked the Steem Blockchain
https://steempeak.com/steem/@lukestokes/fact-steemit-sybil-attacked-the-steem-blockchain
Live your Secrets and Steem Prosper 🔥
xx Viki @vikisecrets