7 Verbesserungsvorschläge, die teilweise auch die letzten Tage von Witnesses diskutiert worden sind, um DPOS weiter zu verbessern, zu dezentralisieren und robuster gegen Angriffe zu machen:
#1 Reduzierung der Anzahl der Witness-Votes auf 10
Derzeit kein ein einzelner großer Stakeholder bis zu 30 Witnesses wählen und dadurch alle Top 20 Witnesses austauschen und alleine bestimmen.
#2 1 SP = 1 Vote
Die Idee ist, dass wenn man mehr als einen Witness wählt, die Steem Power auf die gewählten Witnesses aufgeteilt wird. Also bei zwei Witnesses würden diese nur noch die Hälfte der Steem Power an gewichteten Stimmen bekommen, bei drei nur noch ein Drittel usw.
#3 Erhöhung der Anzahl an Konsensus-Witnesses
Im Moment hat Steem nur 20 Konsensus-Witnesses (Top 20), die relativ viel Macht haben und im Wesentlichen über den Konsensus der Chain entscheiden. Diese Zahl könnte man auf 50 oder 100 erhöhen, um DPOS weiter zu dezentralisieren.
#4 Ablaufdatum für Witness-Votes
Die Idee ist, dass man die Witnesses immer wieder (zum Beispiel alle 6 oder 12 Monate) neu wählen und bestätigen muss, ähnlich wie es in der Demokratie auch regelmäßig Wahlen gibt. Wenn ein Account über längere Zeit inaktiv ist, würden dann die Votes nicht mehr zählen.
#5 Incentive einführen, um die Wahlbeteiligung zu erhöhen
Das ist vielleicht einer der wichtigsten Punkte, der das Problem der geringen Wahlbeteiligung lösen könnte. Im Moment gibt es kein direktes Incentive an der Wahl der Witnesses teilzunehmen (außer Bestechungsgelder). Denkbar ware zum Beispiel, dass Stakeholder, die Wittnesses wählen, mehr Rewards bekommen oder eine höhere Verzinsung der Steem Power oder umgekehrt, jemand der nicht wählt, bekommt keine Verzinsung der Steem Power mehr.
#6 Exchanges die Stimmrechte entziehen
Ok, ist nach dem Fiasko selbsterklärend. Exchanges dürfen alles machen nur nicht Witnesses wählen, Steem Proposals oder Content up/down-voten.
#7 Steemit Inc die Stimmrechte entziehen
Auch der Stake von Steemit Inc. sollte speziell behandelt werden, da die Gründer-Firma einen historisch großen Anteil an Coins selber geschürft hat (ninja-mine) und es auch eine Vereinbarung/Erwartung der Community mit Steemit Inc. gibt, mit dem Steemit-kontrollierten Stake weder Content noch Witnesses zu voten.
Was haltet ihr von den Verschlägen, habt ihr noch weitere, um DPOS zu verbessern und gegenüber Attacken robuster zu machen?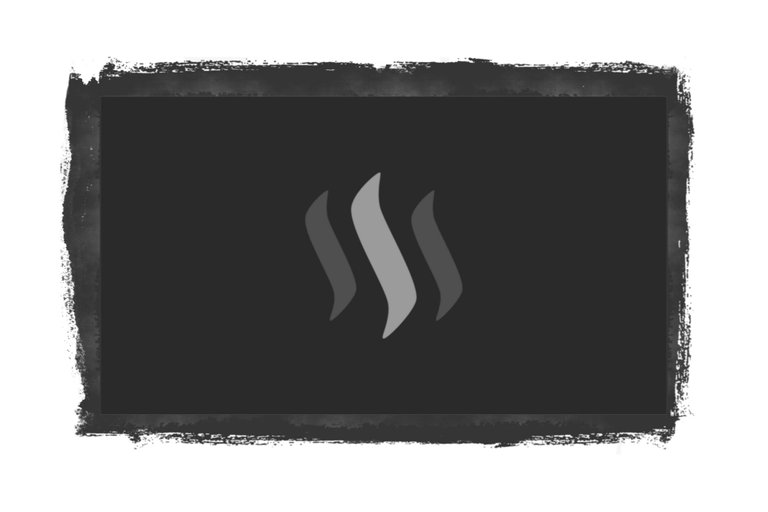 English
7 suggestions to improve DPOS, some of which have been discussed by Witnesses already in the last few days, to further improve DPOS, decentralize it and make it more robust against attacks:
#1 Reduce the number of Witness votes to 10
Currently, one single major stakeholder can elect up to 30 Witnesses and thus replace all top 20 Witnesses and determine them alone.
#2 1 SP = 1 vote
The idea is that if you vote for more than one Witness, the Steem Power will be divided among the voted Witnesses. So if you vote two Witnesses, they would only get half the Steem Power in weighted votes, if you vote three, they would only get a third, and so on.
#3 Increase the number of Consensus Witnesses
At the moment Steem has only 20 Consensus Witnesses (Top 20), who have relatively much power and essentially decide the consensus of the chain. This number could be increased to 50 or 100 to further decentralize DPOS.
#4 Expiration date for Witness votes
The idea is that you have to re-elect and re-confirm the Witnesses on a regular basis (for example every 6 or 12 months), similar to the regular elections in a democracy. If an account is inactive for a longer period of time, the votes would no longer count.
#5 Introduce an incentive to increase voter turnout
This is perhaps one of the most important points that could solve the problem of low voter turnout. At the moment there is no direct incentive to participate in the election of the Witnesses (except bribes). For example, stakeholders who vote for the Witnesses might get more rewards or a higher interest on their Steem Power or vice versa, someone who doesn't vote will not get any interest on the Steem Power for example.
#6 Withdraw the voting rights of Exchanges with customer funds
Okay, this is self-explanatory after the fiasco. Exchanges can do anything but are not allowed to vote for Witnesses, Steem Proposals, or content.
#7 Withdraw the voting rights of Steemit Inc.
Also the stake of Steemit Inc. should be treated in a special manner, because the founder company of Steem has mined a historically large amount of coins itself (ninja-mine) and there is also an agreement/expectation between the community and Steemit Inc. to vote neither content nor witnesses with the Steemit controlled stake.
What do you think about the suggestions, do you have any more to improve DPOS and make it more robust against attacks?
Resources
[1] Steem blockchain multivote security vulnerability https://steempeak.com/palnet/@hotbit/steem-blockchain-multivote-security-vulnerability
[2] Changing the witness voting system by introducing witness downvotes? Could this work? https://steempeak.com/steem/@holoz0r/changing-the-witness-voting-system-by-introducing-witness-downvotes-could-this-work
Live your Secrets and Steem Prosper 🔥
xx Viki @vikisecrets