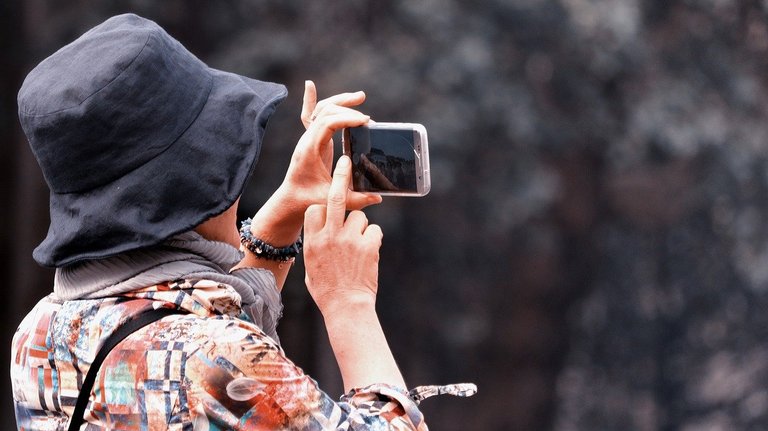 image source
Today we found a data that has been published in a trusted news portal in our region.
Almost all the time the digital world is increasingly in demand by the public. The main reason is because the digital world has several unique applications and is supported by amazing features. In 2017, there were more than 1.2 trillion digital photos taken through various devices.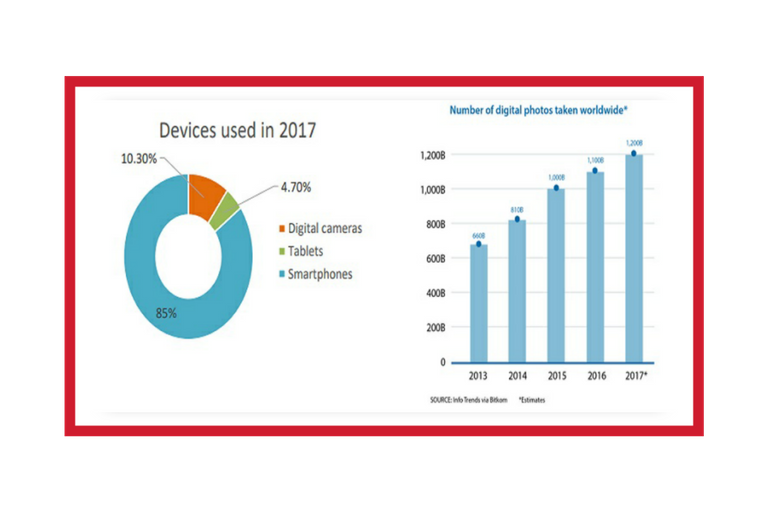 image source | edited
About 85% of digital photos are taken using a smartphone, 10.3% are taken using a digital camera, and the rest are around 4.7% using a tablet. This of course has shown a fairly high popularity in the field of digital photo capture and smartphone usage. This situation has shown mixed perceptions of users who receive benefits.
But not everyone is aware of backing up their files. So it is likely that at any time they will lose their digital photo files. This has made people lose precious moments in their lives.
A survey conducted by Western Digital in America showed that there were about 45% of respondents who had no plans to backup their data. This sort of thing would be very risky to lose the amount of data they have.
On the other hand, people have put the smartphone as a very important komopone in their lives. This unique sized object with a million benefits is very easy to carry and may have been combined with a number of important things in their lives. Smartpone has unique features and benefits, such as a built-in camera that can be easily used to capture their moments.
Smartphones have made it easier for people to capture images wherever they are. Even smart cameras are in high demand by social media users. They take pictures or videos. All activities carried out are not missed to be immortalized with a smartphone. To the extent that a number of people are interested in sharing their moments throughout their social media.
Things that are quite unique and interesting might be highlighted by a number of their followers. Even such a post has a high value for marketing companies. Some people can even use their content without permission from the publisher. Meanwhile, post publishers who have created great content with extraordinary artistic products are not earning anything. In fact, to enjoy social media services and to post their posts requires costs incurred through the services of internet network providers.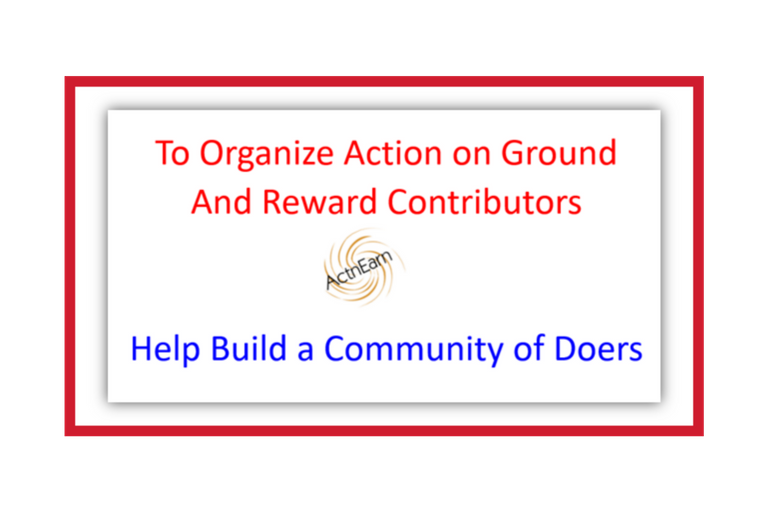 image source | edited
Introduce ACTNEARN
These things certainly have a quite detrimental impact on a number of people. In this case several developers in the blockchain world have created a new revolution to value every piece of content shared in the public space. The growth of economic tokens is also growing rapidly from various blockchain sites.
There are several DApps that have been published and attract users by getting rewards. But not many of the DApps are growing rapidly. Some background factors and philosophical adoption are one of the causes of the failure of projects that have spent a lot of money.
However, unlike the case with the ACTNEARN project when several large projects forget the fundamental fundamentals of the digital world, ACTNEARN does it in a more amazing way. It cannot be denied that social media such as Facebook, Instagram, Twitter, Path and similar are the main cross social media that are growing rapidly in people's lives. It even feels difficult to compete with the social media blockchain platform because of several ways of life and social civilization life.
ACTNEARN is a platform that can connect social media users to the blockchain system. This great project adopted a smart contract from STEEM Blockchain. The STEEM ecosystem is growing day by day, even more so when dividend tokens have appeared.
One of them is ACTNEARN token. ACTNEARN rewards everyone who connects their content from social media to the ACTNEARN platform. Platform users will be rewarded with ACTNEARN tokens. This of course has shown advantages for social media owners.
About the Founder of ActnEarn
@prameshtyagi is the CEO of this project. Pramesh Tyagi has done his M.Tech. in the field of Applied Geophysics from IIT Roorkee in 1993. He has 24 years experience. He has held a series of increasingly responsible positions as Geophysics, business development managers, business managers, and heads of state. He has international experience such as those who have worked at Schlumberger offices in Egypt, the US and India, a world leader in oilfield services, for 16 years.
Since 2017, he has extensively studied, researched, analyzed, and blogged on Steem about projects related to blockchain, AI, and crypto. His company, ShilazTech, is working on several age-cutting research projects with Santiment, an application for blockchain data collection on Ethereum.
Recently, to contribute to the crypto ecosystem, he has started crypto dapp in the Steem blockchain named "ActnEarn". This helps people to make money from the influence of their social media while helping the growth and adoption of the crypto ecosystem.
The purpose of ActnEarn:
To build micro-influencers networks that are active on conventional social media platforms such as Twitter, Facebook, Youtube, and others.
Influencers (these social media account holders with many followers / popular people / artists / community leaders) will be incentivized by ActnEarn tokens to use their influence and promote the crypto project to their networks.
How Will It Affect?
By doing that they will get an ActnEarn prize. Dapp owners will buy their influence by giving them gifts in the ActnEarn token through upvote, delegation, and direct transfers.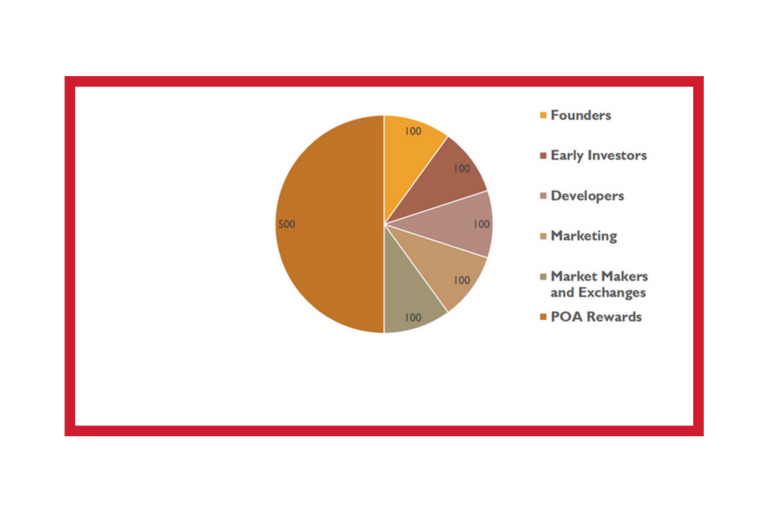 image source | edited
ActnEarn Token
Token Launch Date: May 17, 2019
Total Supply Tokens when launched: 500 million
Fundraising targets (to fund expansion into the phase of operational / project growth / mass market adoption): 200kUSD
Type token: Steem-Engine Annual inflation: Initial inflation is 10.5% and then reduced by 0 , 5% every year.
The total supply of ActnEarn tokens will be limited to 1 billion. 50% will be printed through "proof of action" and distributed through a post prize mechanism similar to Steem. The remaining 50% will be used to strengthen tokenomics for act-learning tokens.
Conclusion & Suggestions
Initially social media owners can post their content directly through social media accounts such as Instagram and Twitter. Such post crossing can only be done through services provided by the Share2steem application. Share2steem has allowed people to connect their social media accounts to the STEEM Blockchain.
However, after the Share2steem application without information and explanations from the manufacturer, users will have difficulty posting their content to STEEM Blockchain. This time maybe the user will do two jobs and this is very different from before. Just imagine, users must post on social media and then make posts on STEEM by linking their posts on social media to the STEEM Blockchain.
These things will certainly have an impact on the lack of interested ones. The ACTNEARN project team must have developed an application that can automatically connect social media accounts to the ACTNEARN platform. Gradually we hope the team will follow up on this. Thus, this platform will be much in demand by users and not close the possibility of the presence of investors.
For More Information
Proof of Action (POA)
ACTNEARN Official
Steem Twitter Facebook Linkedin YouTube Instagram SkorrDiscord
Link to Token Launch Post

Delegate Steem Power
The Steem Power delegation to support our community is growing.
Your delegation will be used with wisdom to support great content creators and the growth of a more stable ecosystem.