Despite I did request for an account on @ionomy a couple of days ago, it has been just today when I received the verification e-mail in order to enter in.
Immediately after I have sent some small quantity of liquid steem I had in my wallet and now I am going to trade it for BITCOIN and, of course, afterwards I am going to buy some more HIVE.

Next step, sell STEEM for BTC: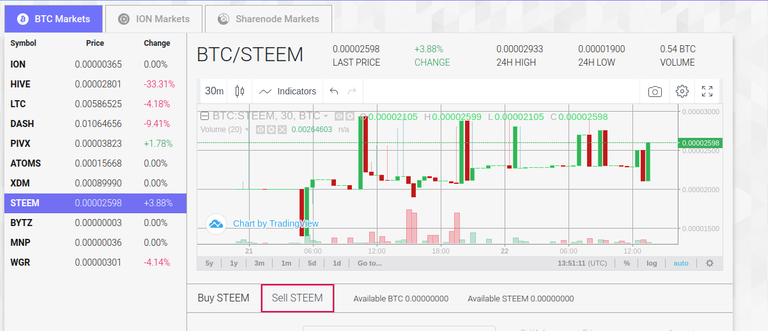 Here you have the Sell-order:

...and the correspondent trade for BTC:

Now we have to buy some HIVE:

I set the order at 2402 Satoshis, getting 6.5 HIVE ...
Let's play for a while, then I will withdraw my HIVE tokens to my wallet in order to Power them up!!!!