I started this account in March last year with hopes of helping more people to become minnows (500SP+). Back then we had just over 9000 and today we do not have many more. However we do have about 200 more dolphins and a few more orcas, so some people have stepped up two or three levels in that time.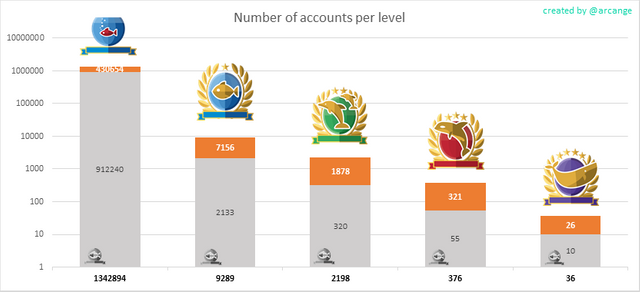 Stats from @arcange
I think it is vital to give encouragement to small account who are creating good content. Not only does it help to keep them posting on Steem, but there is a chance to get a better mix on the trending page that is usually the same few account.
You can do some of the following:
Give votes to the smaller account, if the content is good.
Leave comments to tell them if they are doing the right things.
If you are working with a curation project then ensure the votes go where they are needed.
If you can buy votes for tokens on eSteem, SteemFlagRewards or other projects then consider buying them for these small guys.
Give less votes to those who are always trending. They do not really need them.
Self-vote less.
You will make less from curation this way, but it is not like Steem is booming. If it improves then we all benefit, so play the long game.
Let us make 2020 the year of Steem.
Steem on!