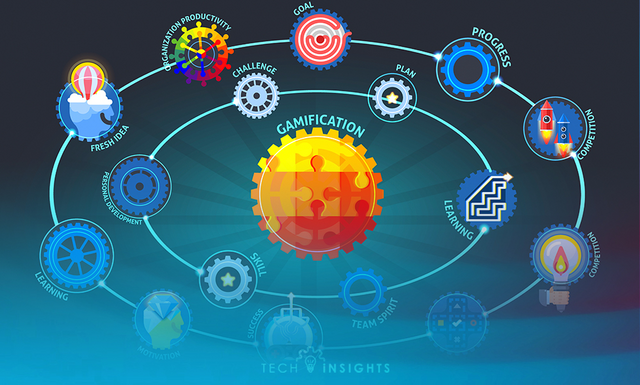 Soure
At present, it is safe to say that the most successful application on Steem is Splinterlands. This is, at its essence, a digital card game.
My question is are we seeing the path to widespread adoption? Is this our future where our world is gamified?
The lines between virtual and physical are becoming blurred. What was once physical now operates in a digital format. Music is a prime example of this. There was a time when music was sold on pieces of plastic. Now, it is a digital file that can be shared with the click of a mouse.
Splinterlands offers digital cards. Obviously, we can see how that fits into an online game. And that is all it is? Or is it?
Is Splinterlands really that much different? As a kid, we use to buy and trade baseball cards. These were physical representations of players. Most carried little value yet some became worth a lot of money. There are also some people who turned this into big business. In fact, I have a relative that has a 9 figure house that he paid for through his business that basically buys and sells baseball cards.
One of the most interesting announcements, in my opinion, at Steemfest4 was by @cryptobrewmaster. That team is putting together a game that mirrors the actually beer brewing industry. Participants will be setting up their own brewery and having to create their own brew based upon the ingredients they choose.
Is this a game? Yes. But how far removed is it from reality? Is virtual brewing much different from the physical world? Are the returns any different than the monies paid for the beer produced?
In my view, if there is an outlet for the token, then the answer is, no, there is no difference.
Some find this odd but it is something we see often. We are seeing many instances where the physical is worth less than the virtual. Take Amazon as an example. They own a lot of real estate. This houses offices and warehouses. In the days of yore, this is how value was ascribed.
However, if we add up all of Amazon's real estate holdings, it would pale in comparison to the value of Amazon.com. That digital domain name is worth untold billions of dollars. Without that, the company is basically sunk. All the warehouse and office space is meaningless without the website.
Are we seeing a major transition with cryptocurrency further into the virtual world? Keep in mind that I am not even discussing virtual reality as it is commonly presented. I am just referring to the online world.
eSports is another area we see big money flowing into. These teams play games with virtual players. It truly is the merging of sports with digital gaming. Nothing exists yet we see owners of traditional teams investing money.
Do you think eSports will print up physical cards of their players or will they exist in the digital realm? I surmise it is the later. Which brings up the question of how is this any different from what Splinterlands is doing?
My view there is no difference.
Thus, perhaps we ought to consider the gamification of everything. Perhaps that is the path to wide spread cryptocurrency adoption. On Steem, with the built-in reward pool, we could establish a platform for most industries.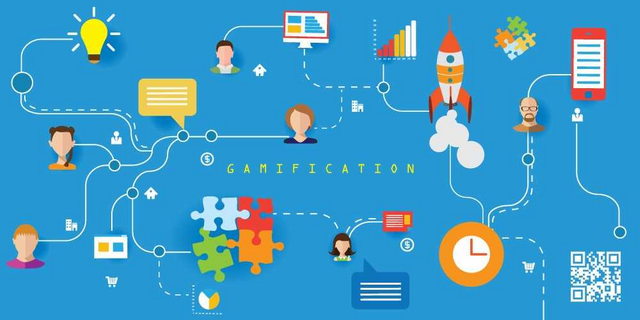 Source
How about a game where one sets up a movie studio to produce content? We all know that virtual real estate is going to be a big thing over the next few decades, could we make a game out of that? Won't we need virtual developers and equipment to build these towns?
Cryptocurrency provides the ability to monetize anything. It already proved how it can have "real" world value. Thus, we can gamify something that pays out in cryptocurreny, something that can be converted into physical world goods and services.
Perhaps, when you think about it, people like Elon Musk are just playing large scale games. He is building rockets and shooting them into space. Maybe we need SteemX where we shoot up rockets while getting paid to do it. The money he receives (fiat) is nothing more than numbers on a screen.
Other than the level of acceptance, is this much different than what appears on our Steem or SE accounts?
How far are we from seeing digital/extended reality billboards? How about a virtual spaceport for flying taxis? Why not create an entire city based upon this concept? We could then develop an entire economy based upon that "geographical" location.
Ponder this for a few minutes. Where does it all stop? Maybe the best track to take is to mirror reality in an online fashion. After all, we now have the ability to monetize it however we desire.
Gamifying all we can helps us down the path that is already being pursued. The line between the digital and physical is merging. Web 3.0 is going to see the convergence of these two worlds along with our biological one. Could Steem get a head start on it by creating virtual realms in a gamified manner?
How many industries are out there that have people who would be interested in something like this? What is one's virtual brewery made me more money than his or her physical plant did? If nothing else, it might be a great way to supplement one's income.
Construction, manufacturing, ranching, agriculture, mining and education could all be gamified in this manner. I am sure there are a lot of other things too. We are seeing digital products that are as valuable as ones in the physical world.
There are hundreds of millions of people who are experienced in all of those areas. How would they like to put their skills to use to generate additional income simply be doing what they know. Only this time, it is in the virtual world.
Food for thought.
---
If you found this article informative, please give an upvote and resteem.