Since @fknmayhem is upvoting me on my titles now... ;D
One of the things that is also going to be interested under 50/50 curation is that bidbots are going to have more of their earnings exposed out on the chain. Under 50/50, the purchase price will have to come down in order to account for the lowering of the author rewards, and in order to give delegators a "good enough" return, they will have to distribute curation returns to them. @ocdb is the first one that did this at 100% and takes no cut for the bot operations.
So nothing changes?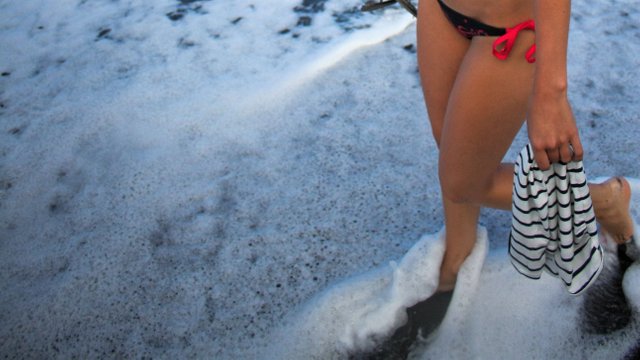 The problem of course comes if people do take the role of curator seriously and choose to use their 2.5x downvote allocation per day and some of those land onto bidbot boosted posts. While the author is likely to lose significant amounts, the bidbot takings are also going to be affected, which means the distribution back to the delegators is affected too.
A manual curator who picks targets that aren't going to get downvoted is likely going to get a pretty good return, but many of the bidbot purchasers are likely to take some degree of downvotes and while the author takes a loss, the delegators take a potential loss from their upvote allocation ROI.
Firstly, there can essentially be no guaranteed returns on bidbots after HF21, but I am sure if someone spends 200 SBD promoting their post that got smashed back to zero, they are going to complain. How many people are there going to be dealing with complaints? Well the answer is "use at your own risk" of course, but who is going to spend 200 SBD buying then?
While they might buy lower to fly under the radar, that means that the bidbot needs more buyers to use the vote quoata to get a decent return for delegators. So, how many more and how many are going to take the risk when everyone is incentivized to downvote since it doesn't cost and, it goes back into the pool?
50/50 makes negative curation even more effective against bidbot abusers because it puts more of the earnings out on the chain and takes less to create a loss. For example, a 100 dollar post under 25/75 has 75 dollars for the author and may have 5 dollars profit on it. At full powered voting, I can take that post down 1 dollar so there would need to be 5 orcas willing to DV it 100% for it to incur a loss. Under 50/50 though while they will pay less for the vote, to create a loss on it will only require 2.5 orcas to DV it into the loss.
That is a significant difference and if consistent, that author will think twice about buying to that vote level. If they are an abuser, they will keep lowering their bid in the hope that they will finally get ignored but this means it takes less and less to provide them a loss. The bidbot may not only lose a customer but, they will also lose curation on every downvote their customers incur.
When earnings are primarily through wallet sends, they aren't exposed to any community risk factors but with 50/50 curation required for ROI for delegators and since the purchase price is lower, earnings become much more volatile as they are exposed to community curation.
The difference between @ocdb and other bidbots is that all authors that purchase from it have been manually curated as authors over the last 2 years to be added to the whitelist, whereas most other bots have blacklists and an infraction needs to occur and be caught before they are blacklisted. People earn the privilege to use @ocdb through content creation, other lose the ability to use them through poor content creation. It is a subtle but interesting difference to note.
What I do think however is that after HF21, if people do use their downvotes as they please (but use them), all buyers regardless of quality will have to think about firstly whether they think their content is good enough to be boosted as high as they will boost it and, whether they are willing to take a loss on the purchase if the community disagrees. While this puts no onus of responsibility on the bidbots themselves, if enough people change their buying behavior and purchase lower votes to lessen risk, they will make a lower ROI for delegators. At what point do those who care about ROI start moveing their delegations?
For me, I have a delegation at @ocdb that I will likely lessen considerably so that I can downvote but, even now I don't check what my returns are or if I could get better elsewhere, I am content having it go to whitelisted authors and sometimes I go through and vote on the list too as there is some okay content there that I like. Most of them aren't going to get downvoted on their content quality at least. Some may. Agreement or disagreement of content type or reward might come into play.
For the last 2 years, bidbots have had a very stable financial operation as so little of their income was exposed and that which was (the 25% curation) had little chance of being affected much as there is so little community will to downvote without incentive. That changes post HF21 and the community has much more power over the allocation of the pool through both where they place positive votes and where they negative votes and, they have incentive in both curation, visibility and to increase the author reward pool to use those downvotes.
All of the changes coming disrupt the system enormously and while it isn't likely to be an easy adjustment, I do think that in time it will be for the better on average for all participants on the blockchain who are looking to improve and add to Steem, not just extract.
The more exposure to the community content gets, votes get, ROI gets - the better the balance becomes over time and the randomization and complexity means that even though many will try to game it, it is harder to predict any one aspect as there are so many factors intertwined and affected by people.
Are you a person?
We'll see.
Taraz
[ a Steem original ]
I had more to say but will push this out fast without a review, because it is Daddy Daughter Day and @smallsteps woke up from her nap and wants to play :)