Do you own what you bought?
I was talking with a colleague the other day who intentionally gave me a topic to write about on Steem, knowing what kinds of content I write about. When we talk about the centralization of the media platforms and their control over user content and experience and the value they extract, we think about censorship, demonetization and their ability to manipulate the narrative - among other things. What we do not think that much about however, is the centralization of the products we buy.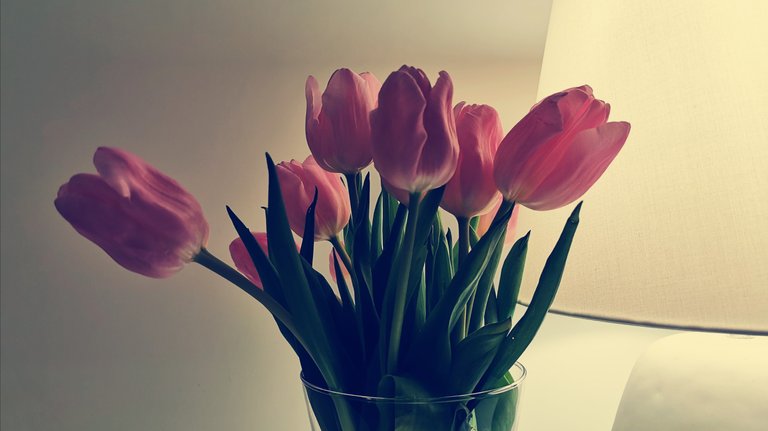 My friend has spent the last 5 years or so slowly building a Sonos speaker system throughout his home and then found out that some of his components are being made obsolete. Speakers that are working perfectly fine will stop as they will no longer be updated and speak to the central hub. In fact, one of the hubs itself is being made obsolete and will no longer talk to speakers - and it is still on sale in stores.
I have a Phillips Hue lighting system in my home and I know people who have spent thousands on their bulbs over time, but with the "flick of a switch", they could all go dark if Phillips decides to do something like change the protocols.
Essentially, once enough people have bought into some kind of system they become much like a captured audience and due to the sunk costs, are very unlikely to change. With something like Sonos speakers, they have been encouraged to integrate them into the home itself, not just sit them on a table top. This creates a very unique situation as while we do buy the products, we are actually quite powerless as to what happens with them and that raises the question, do we actually own what we have bought?
We know that when a phone company releases an OS, the older models start to slow down immediately under the claim that it is hardware related, but is it? With the increasing reliance on code for every thing we own and the drive of the IoT pushing into all factors of our life, at some point we will be so connected and reliant that the only option we have is to keep upgrading, forever. And with the drive of corporations to increase profits, the lifecycle of products are going to get increasingly short.
Take televisions as an example. When I was a kid my family had a TV that was probably 25 or more years old and still going strong, but is this going to be the case with the TVs that we have now? Even if they are physically capable, once the protocols change and are no longer supported, there is not much that can be done. This is part of the reason I stopped gaming as I was unable to keep up with the constant need to upgrade graphics card and the like with each new release of a game.
This is of course fantastic for the manufacturers who can drive consumption, but what happens is that the range of companies will narrow down as more and more people commit to one over another, with eventually only a handful of companies left. We have already seen this with social platforms and that has happened at a very rapid rate considering the industry isn't very old at all.
Once users have committed themselves to a platform, there is very little chance of them changing as they have invested themselves into the content and experience and as we know on Steem, that is also where their friends are. This becomes a very high hurdle for any a competitor to overcome and eventually, it will narrow the field in the same way that up until Tesla launched, there hadn't been a new startup car manufacturer for something like 100 years.
What is interesting is what Tesla had to do was come in with a technology that the others had failed to provide and to offer features that the others were unwilling to include. to drive change in the entire industry. In many ways, blockchain and crypto is going to do the same in a general sense, Steem is well positioned to do it from a social platform and content delivery perspective.
The centralized media delivery platforms like Facebook, YouTube and Twitter are very top-heavy models and are terribly expensive to maintain, not to mention what is required to keep their shareholders happy. Because of the way Steem operates and distributes value to a diverse set of decentralized owners, it is far more efficient as an operational model to participate with, build upon and invest in.
When it comes to legacy issues, the nodes are updated based on the decisions of decentralized witnesses, not a centralized organization with the only intent to make profits. Does this then add peace of mind for investors, developers and consumers? Does it mean that while we might not really own our lights, speakers, fridges or cars - does owning Steem protect us from obsolescence?
It is interesting to consider for the future, because while any number of communities and SMTs can come and go, the infrastructure itself provides continual support for all users at the base level. I think that things like Sonos' decision to remove support and force repurchases will make people like my colleague reconsider the meaning of ownership and what his purchase actually got him.
I am looking at buying a house with my wife and know that while I will own it on paper, the government can take it away if they so choose. I know that while I have a little money in the bank, the bank can refuse to give it to me if they decide or the government can do as it pleases with it. I know that while I have a phone connection, the telephone company can disconnect it. Perhaps regardless of all the things we have bought, the only thing we own is the shirt on our back - and the crypto in our wallet.
Taraz
[ a Steem original ]

Posted via Steemleo
---
---