I was reading @aggroed's post on why he feels HF21 will ultimately be good for authors and I think that people are starting to understand how all of these various introduced components can play off each other and move the stagnant waters of Steem. It isn't easy to visualize though as there are a lot of moving parts and of course, a great deal of assumptions in how behaviors will change, especially when it comes to something like downvoting on the platform.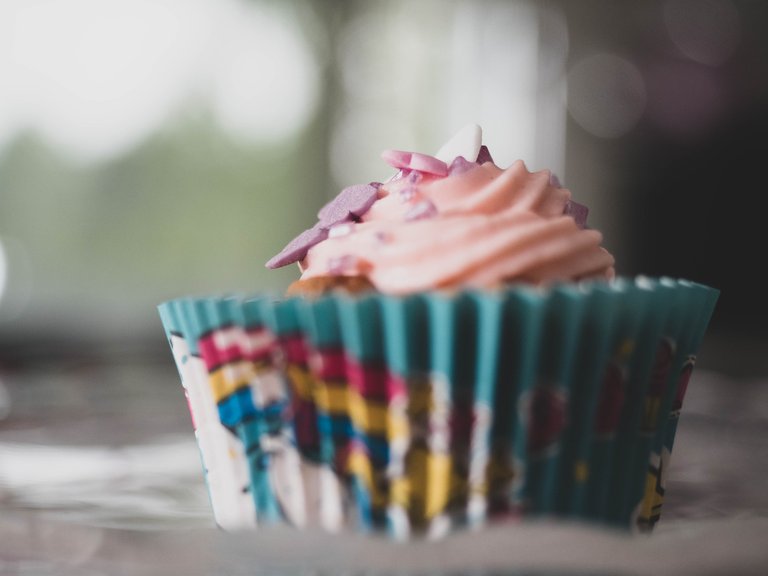 Having written a great deal about downvoting already, I think I will just summarize it by saying that
stake guarantees access to the inflation pool, but not a payout from it. Upvotes and downvotes direct the public flow of Steem rewards toward or away from content in a negotiation for 7 days, at which point rewards are allocated to an individual wallet for ownership.
Pretty simple.
For the last 2+ years there has been the situation where there has been the bidbots with high incentive to use, but no incentive to negotiate with the the flow of the rewards on the content, which is why so much shit can get voted by them. While you might think it would be in the best interest of the bidbots to be careful with what they vote on, without risk of their users attracting downvotes, there is no reason to bother policing it.
This changes with HF21 as the 2.5 downvotes mean that those who still curate can effectively reduce the rewards of bidbot users and in so doing, change the potential rewards for delegators. Pretty much the maximum return on a bidbot is 10% for the buyer but often, this is even less.
What this means is that if a post has 100 dollars on it after HF21, the author will get 50% and the curators 50% and that is 5 dollars of profit for the user. All that needs to happen to affect behavior for most buyers is to reduce the rewards by 10 dollars for a zero return - even better a bit of a minus. Ten dollars might be a large voter now, but for a group of people, it isn't actually so difficult to do, especially if pooling resources.
But, with more of the profits exposed through curation return, that reduction for the author is twice the reduction for the bidbot over what 25/75 curation has been. This means that the bidbots will earn 10% less in curation also, which closes the gap between direct and delegated curation.
But, the fact is that a great deal of the active stake on the platform is tied up in bidbots themselves which means that the greatest potential downvoting force on the blockchain will actually be from the bidbots. Will they just turn on each other?
Unlikely because the thing with the bidbots is that their stake is mostly delegated and if they use their downvoting stake poorly, they are likely to face undelegations. However, it is also in the best interest for both their users and their delgators that the downvotes effectively direct reward away from abusive content for their own returns, they are incentivized to police - but they have to police well in order to keep their power.
Those that are unable to negotiate this well are likely to lose their delegations and that means that they become accountable, and accountability requires tracking and transparency. This means that the bidbots will have to start acting more like bid-businesses instead and become professionals.
This increases the need for more hands-on curation and evaluation of the content they vote on and, the demand for this should be coming from the delegators, not the community, as the delegators are the ones looking for a return and a poorly run bid-business doesn't return as well as a well run one. Manual curation becomes for bidbots becomes a service in itself which means, paying curators - another profit reducing cost. The consistency of return needs to be factored also and if the content voted on attracts a lot of downvotes, this directly affects the return offered.
While I have little doubt that the bidbots can be very profitable still in the face of Hardfork 21, I also think that in order to do so they will have to change the way they operate and become much more professional in their approach. What this does is create an environment where professional services are available for things like advertising of new projects and marketing purposes.
However, with the variation in returns there is going to be more uncertainty in what has been a near risk-free enterprise for the last 2 years and with eyes on the bidbot content, at some point there is going to be more incentive to curate manually in some way. What I think is that many of those who come back to the waters to curate will actually find the process fun and develop a greater sense of ownership of their stake, making them more likely to downvote what they consider abuse also.
What I am hoping is that those who delegate to bidbots now want that their delegated stake gets used to fight various kinds of abuse on the platform and repair any damage from retaliation. For those bidbots that choose not to do this, the delegators can remove their stake (effectively killing most bidbots) and move it to those who will use the 2.5 downvotes in service of the community, as it is in their own best interest to do so also.
While downvotes are only part of the EIP equation, it is a key factor that can direct the flow of Steem away from content and toward where it is more deserved. With the delegators to bidbots giving something like 40% of the active voting stake to bidbots, it is up to the community to make sure their stake is used well and for the first time, are economically incentivized to do so.
Of course, the economic incentive to do what is best for the platform has always been present for stake holders because at the end of the day, the value of the inflation pool is always going to be limited by the value of Steem itself. If looking long-term, the actions we have now should look to increase the price of the future price of Steem and encourage as many distributed holders as possible to maintain stability.
While I have been harping on about this for what seems like years (literally has been years), it appears that there are now enough long-term holders and interested users who are willing to experiement and learn, then experiment and learn more. Hardfork 21 is not the end of the discussion, it is just the next step before Hardfork 22.
I do think that as we grow and change over time, the four stakeholder pillars of Steem, consumer, contributor, developer and investor, will increasingly have more opportunities to build and own a home here and cross-over across experiences. Stagnancy of a community is death and thankfully, the Steem community is getting the waters moving again before that happens.
There is so much potential here, but it is only available through activity.
Taraz
[ a Steem original ]