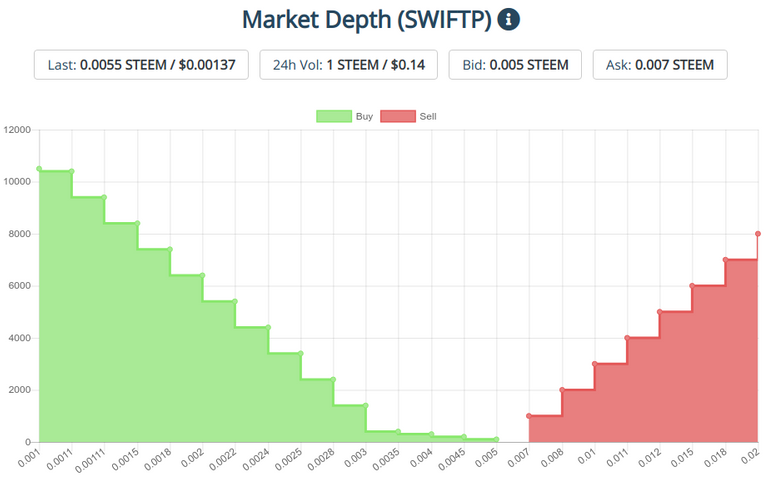 SwiftCash is now on STEEM-Engine and can be traded against STEEM with 1% fee in deposits and withdrawals. There are no trading fees on STEEM-Engine and you're only charged 1% for depositing and/or withdrawing SWIFT and STEEM. Many thanks to @aggroed, @someguy123 and the rest of the crew at STEEM-Engine for the great DEX they've built on top of the STEEM blockchain.
https://steem-engine.com/?p=market&t=SWIFTP
SwiftCash is an open-source, self-funded system of decentralized governance and economy born out of a desire to create a digital store of value with a consistent and stable growth model, as well as a peer-to-peer cryptocurrency for daily transactional use. SwiftCash uses the revolutionary Proof-of-Stake algorithm to reach consensus and allows up to 70% of future block rewards to be spent on proposals that are embraced by the community — stakeholders. Therefore, 30% of maximum monthly inflation goes directly to stakeholders who help secure the network, and whether the rest is mined or how it's spent will also be decided by the stakeholders. Find out more in the whitepaper!

STEEM | DISCORD | TWITTER | TELEGRAM | GITHUB