The News
Things have been looking up for Steem recently. The Steem price is well up on the start of the year, but that may be a general trend amongst the 'alts' as it is not really rising in the crypto charts. Steem dapps are doing pretty well on @stateofthedapps with new game @Holybread storming up. I have not found time to try it yet.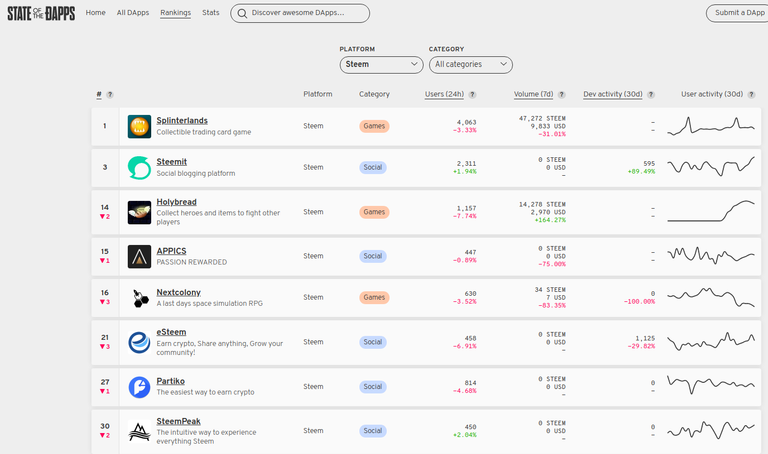 I have been playing some @Steemmonsters (aka Spliterlands) and see the rewards have changed from just cards to a mix of cards, potions and DEC tokens. We will have to see how that goes down amongst players. I find it fun anyway.
You can get daily Steem news from @pennsif who has put out 250 bulletins so far.
Getting and keeping new Steemians
I have recruited a fair few people to Steem over the years. Some of them stick with it, but others give up or never even post. I put out some questions about this via Facebook. One said he has yet to get to grips with what is involved. Steem is more complex than other social platforms, but some of that is inevitable given its decentralised nature. We have to coach newbies and ease them into our community. People need to find a niche that fits them. Guide them towards those they would enjoy engaging with. It is supposed to be social after all.
Another person said he has not been at his PC so much and posting from a phone is not as good an experience. We do have a few mobile apps, but Partiko is not being developed. I use @esteemapp, but I used to use Steemit in my phone browser. It depends on what sort of user experience you can handle. A large proportion of the global online users only have a smartphone to use, so Steem needs to be usable for all of them.
We desperately need the new users who will create compelling content. We cannot afford to drive them away or let them drift away.
The Doghouse
I did a separate post on some 'leeches' so will skip this today.
Follow Friday
I have no idea how many of these posts I have done now, but it must be well over 100. A few other people have done posts with #FollowFriday, but not for long. I do see one person using it, but it does not seem relevant to their health posts.
There are lots of under-appreciated posts out there. Be sure to seek them out and show some support. People really appreciate getting some comments as well as votes. Do not just vote to maximise your own curation rewards as that tends to favour a limited set of users. Spread the joy and we can help keep people interested in Steem.
Steem on!