I have to recognise it... I'm getting lazy on Steem, and this is visible in the performance of my account. Very often I find myself in the situation of not even using my voting power, and this is really a pity!
I'm monitoring every week the performance indicators, and I believe that the Curation Reward is the best indicator to judge my inactivity: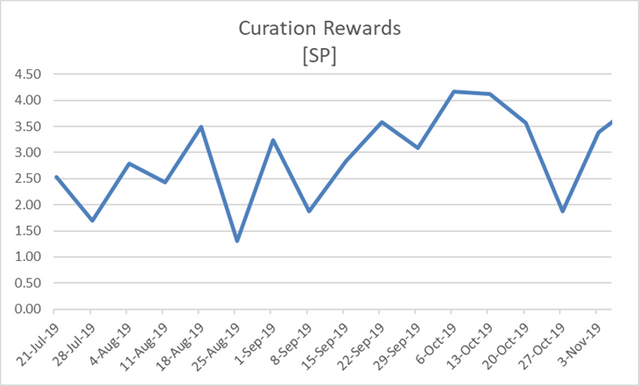 My average Curation Reward is 3.24 SP (average of the last ten weeks), which is very low for my voting power (4805 SP).
For this week, I intend to challenge myself, and to improve it significantly. Let's see how it goes...