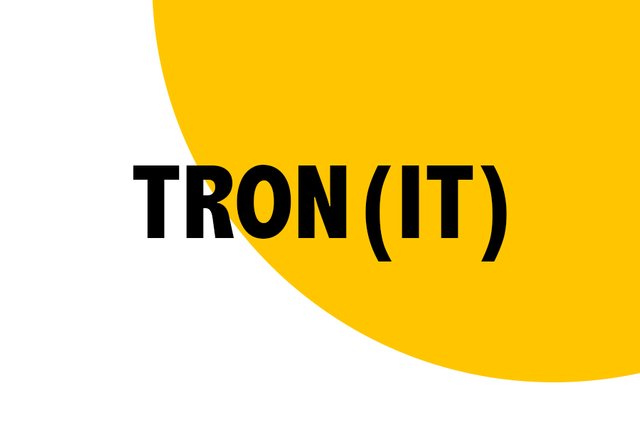 Yes, that's a Sun on the horizon
---
Everyone is, obviously, talking about the Medium Post shared a few hours ago by TronFoundation. But if you hadn't heard about it yet:
Basically - a guy that doesn't even know we're all called Steemians sold his company to another guy that also does something with crypto. This might all 'just' mean the biggest stakeholder of STEEM, the coin, isn't Ned anymore, but is now called Justin.
There's also talk of a Steem Token on Tron:
Together, TRON Foundation and Steemit Inc. will look to create further value for their users and to augment their advancements in decentralized technologies, including moving old STEEM token to a new TRON based STEEM token, giveaways to the existing TRX users with the new TRON based STEEM token, as well as a new accelerator program towards the developer community.
And a Tweet from Poloniex that they'll support the 'Token Swap': We're excited to announce that we'll be supporting the upcoming $STEEM token swap for our users!
That sounds scary, but what does it mean?
For now we don't know, it can mean a lot, or nothing much at all
There could be a 'Tronit', basically Justin Sun overtaking Steemit, Inc and wanting a similar platform like Steemit on Tron so he can have a cool community like we have :-) (Can't blame him.)
There could also be an airdrop of a Tron-based 'Tronit'/Steemit token to Steem users, or to Tron users, or to both of them, or nothing at all.
There could be a Steem on Tron while Steem as we know it now exists as well. Like Bitcoin we'd have something of a 'STEEM Classic' and a 'STEEM Sun' (as I jokingly called it this afternoon).
As @edicted mentioned, there could be interoperability, where "[..] Steem and Tron work together and have representations of each other's tokens on the network. Tron gets a Steem token, Steem gets and SMT Tron token. It's the same concept that Tether is using to put their token on all the smart-contract platforms, allowing atomic swaps to occur directly on chain."
There could be many other varieties of the above, as the original blog post wasn't well-written and leaves a lot of things (Purposely? Or did stuff get lost in translation?) vague.
I'm mostly confused and amused and a bit fascinated. Although my gut feeling is 'I don't want STEEM to move to Tron', I wouldn't mind having Steemit get some of the Tron marketing/funding while leaving Steem, the blockchain, to its witnesses. I would mind if what I build on Steem would suddenly be swapped to some Tron-based token without me having the choice to 'stay on Steem'.
But all is rather vague right now. All we can do is wait for clarification.
I don't have opinions yet, just questions.
My advise would be: Stay calm, try to get informed, and the best way to do so is by tuning in tomorrow at the live AMA (yes, on our beloved DLive as far as I know! :')) at 9 AM Pacific Time - which is 18:00 for us Europeans (-1 for UK). Immediately afterwards we'll all tune in to the Witness Chat on PALnet - minnowpond.org, where we'll all discuss what we've heard on the AMA with Sun and Scott.
Stay hydrated, and don't believe anything until you've heard the people who actually know what's going on talk for yourselves :D
---
If we're lucky (?) @ned will bring his guitar and we can educate him on the term Steemians before he retires and enjoys his new-found Destiny. (Pun only for the Steem Informed.)