That sure caught your attention, Right?!


But yes, you can make a profit like that too!
Now don't get me wrong, I'm not saying that it was completely without any effort. But nevertheless possible and even quite simple.
All I needed was 9 good friends who, just like me, all own about $1.2 Million to spend. That was all it took folks!
I made a plan last weekend and called my friends Monday morning to ask if they were in the mood for some fun and making some easy money at the same time.
Ofcourse they all said Yes and later that afternoon we sat down by my pool where I treated them on a couple of nice bottles of champagne to already pre-celebrate a bit what was about to happen.


'Listen mates, I know you're all heavily invested in Bitcoin. But to really manipulate that one we're still too small players to make a fist.
Now you know I do some blogging every now and then on Steemit.
And I know it's not really you're cup of tea.
But I think we can make a nice profit with some quick In-and-Out investment this week.
Their token Steem swings for quite a while now between 0.12 and 0.14 cts. If we start buying tomorrow, and then every day with small amounts of, lets say 50K a day each, then we go all-in for what rests on early Saturday morning.
I mean, frolicking around a bit first and then BANG, at 04.00 a.m. sharp, we all hit that BUY-button and have in total 12 Million Steem, all at the same time.
Like that we can easily push up the price to 0.20 cts or more.
Then we wait till Bitcoin gets in the Red ... and BANG again, SELL, we're Out, all at the same time.
And still make a nice profit of at least 0.07 cts per token.
1.200.000 X 0.07 cts is $ 84.000 each.
Not bad for a "hard"weeks work huh?, hahaha.
What do you say guys? Ready to rumble?
YEAAAAAAAAHHH, we're IN, Cheers to that!
Then, lets synchronize our watches.'
AFTERTHOUGHT
Now, as you all can see in the chart from Marketcap below, the volume before the 18th of January has been far below that 17.4 Million for quite some time.
17.4 minus our 12 Million = 5.2 Million.
That 5.2M from all the other people who bought afters us, is the volume that actually made the price go higher and higher.
We were just the kickstarters.
Next, we decided the moment to get out, and with that also the decline of the Steemprice.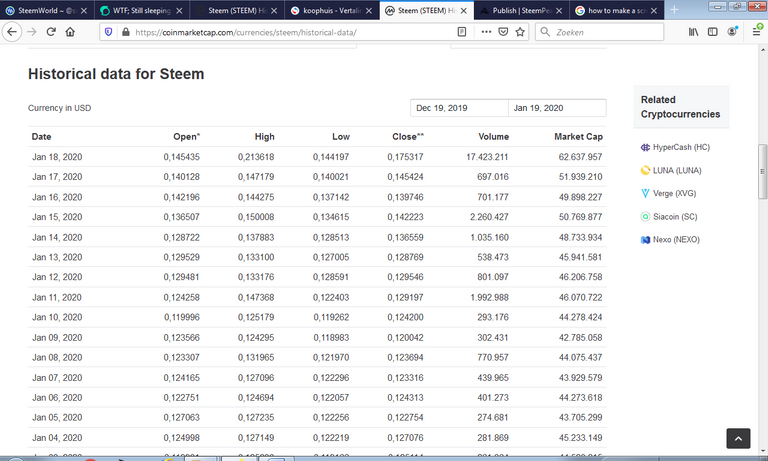 Now I'm kidding ofcourse, because I don't have $1.2 Million.
And neighter do my 9 friends.
Besides that, if I would have had that kind of money I wouldn't be behind a computerscreen trying to "entertain" you with this whole made up story.


But suppose my name would be haejin?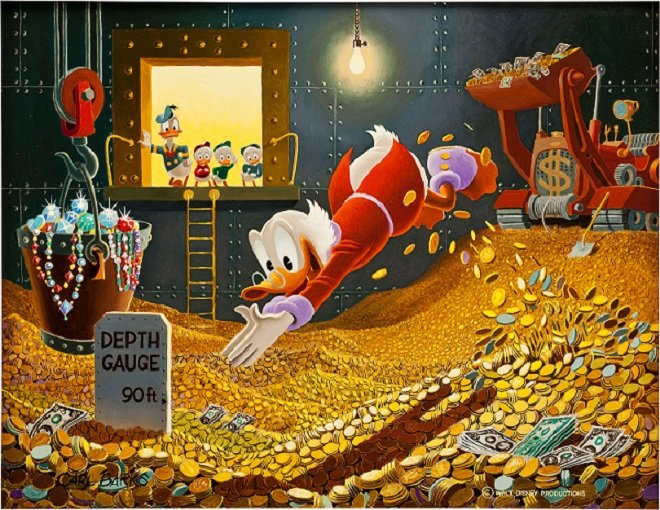 source: ankushkaadda.wordpress.com
---