This is my first post on https://www.palnet.io! There are lots of great front-ends for Steem and more coming all the time now that @aggroed and the Steem-Engine team have made it so easy to tokenize your community.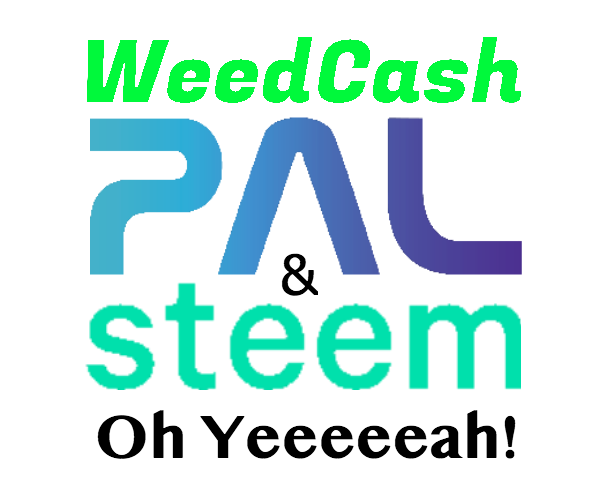 What sets apart these new ones that @holger80, @eonwarped, and the Nitrous team are building is the ability to earn these new Scot tokens. My favorite one is obviously https://www.weedcash.network for cannabis content, but now https://www.palnet.io will be my go to for general content.
I have actually never become much of a steady user of any of the front ends besides Steemit, but now I find myself bouncing back and forth between WeedCash and PalNet.
It is cool to be earning WEED, PAL, and STEEM all at once! This will be the first post that I have actually written on PalNet, so we will see how it goes!
Between WeedCash and PalNet, I don't really have much of a reason to go to Steemit except maybe to Steemitwallet. In fact, I go to https://steem-engine.com way more than I go to my Steemitwallet, so Steemit really is finally getting replaced as my go to Steem front-end for content.
What's really cool about these front-ends, in my opinion, is that the trending pages are not decided by bidbots. There is actually a working content discovery mechanism where the stake holders are deciding what gets rewarded. This makes these trending pages actually interesting to read!
This platform will also be perfect for @freedomtribe, because we promote Life, Freedom, Truth, Love, and Happiness. Come check out our Discord I am going to encourage all the members of Freedom Tribe to check out https://www.palnet.io and make it our go to platform because it is clearly in line with our values.
Peace, Abundance, Liberty, and STEEM!... and WEED!