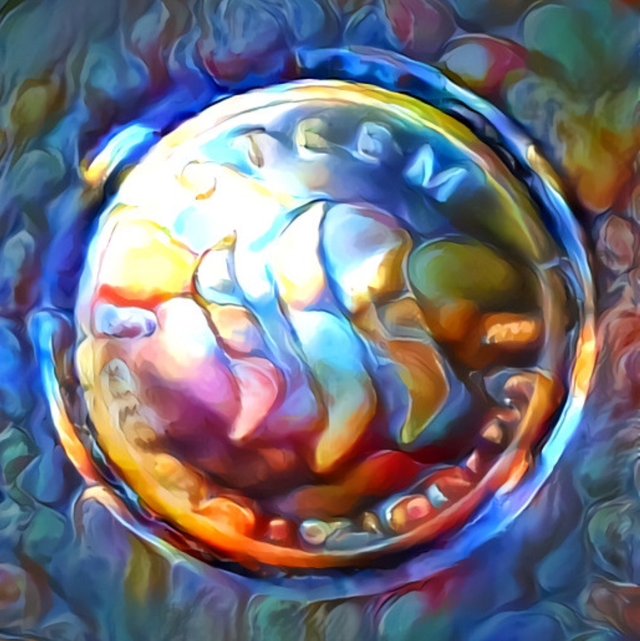 Back when Steemit.com was the app for the Steem blockchain, blogging was basically all there was to do on the chain, unless you had geek skills. So when I joined up, I started blogging. You're "supposed" to find a niche here, but I never have. I've posted about Steem/Steemit (who hasn't?), preparedness and prepping, written a bunch of short fiction, blogged about becoming a dad, getting married, badmouthed our dysfunctional economy and government, uploaded mundane and artsy images, chronicled my limited foray into suburban homesteading, even posted a bit of snarky haiku


ned authors a post
berniesanders throws a fit
just another day

But a lot has changed in three years. Blogging is starting to fade into the background. Apps are taking over.
@exyle
has long been suggesting that Steem will become
much
harder to earn, particularly from blogging, and I think that his analysis is spot on. Those of us here now are early adopters, all of us, even those who signed up today. Sure, maybe only 40-50,000 folks are currently active, but what happens when that number increases ten-fold? A hundred-fold?
A thousand-fold?
Granted, to start thinking along those lines at all, you have to be optimistic about the future of the Steem blockchain. But if you're pessimistic about its prospects, why are you still here?
But let's assume that the blockchain thrives, in large part because of Steem Monsters, @actifit, @steemhunt, and a zillion apps that don't yet exist. Many users earning tokens that don't yet exist. Potentially millions of users who might not even realize that the app they're addicted to is "Powered by Steem". But all of them needing Resource Credits, even if they couldn't identify an RC if it came up and bit their chubby ass.
Part of why Steem is likely to become much harder to earn is that, in the aggregate, the hodlers of Steem Power are likely to be strongly incentivized to provide those Resource Credits. Resource Credit pools don't yet exist, but once the need for them becomes intense, leasing out access to RC's is likely to become big business on our blockchain. Intergenerational wealth will be generated. Steem Power allocated there will not be being used to upvote your blog.
But somebody will be getting the the upvotes that remain, even though competition for the reward pool will be intense. People being people, most of the large- and medium-sized accounts, as well as many of the smaller hodlers of SP will be maximizing their ROI by leasing their Resource Credits to apps. But bots will still be voting. Services such as #steembasicincome are likely going to be a big part of that trend. So if you're planning on being here long-term and still blogging when relatively few accounts are still voting, it might be a good long-term investment to lock in some upvotes for the long haul.
If you've been on this blockchain for a while, you know about SteemWorld and probably use it. Maybe occasionally, maybe a lot. Yeah, you probably use it.
But do you help to support it? @steemchiller puts a lot of work into it and is adding new features on a regular basis. To help defray the costs a bit, he does "Weekly Support" posts that users can upvote to provide him with some income.
I've found the site to be all but indispensable. So I've been upvoting his posts. But that can only go so far. So over the last few months, I've bought him a few #steembasicincome units here and there.
Meh. Not good enough. It's a freaking great service. I bought a bit of Steem today and decided to put some of it to good use:

I encourage others here to at a minimum upvote @steemchiller's Weekly Support posts with 100% Voting Power.
Might as well get a few more SBI units, so one each for these fine folks:
@alaqrab, @azizbd, @bryan-imhoff, @davedickeyyall, @deirdyweirdy, @drumoperator, @edicted, @felt.buzz, @freewritehouse, @fullcoverbetting, @hlezama, @jayna, @johnhtims, @k0wsk1, @mariannewest, @mattclarke, @oldtimer, @phoenixwren, @reinaldoverdu, @revisesociology, @slobberchops, @soyrosa, @steeminganarchy, @tarazkp, @themadgoat, @trincowski, @troubledsoles, @whatsup, @zekepickleman, @zoidsoft

I don't mean to imply that blogging on the Steem blockchain will die, just that it's likely to fade into the background as apps become a bigger and bigger part of the Steemverse.

Disclaimer: This should not be construed as financial advice. I am not a registered financial advisor; I don't even play one on TV. Do your own due diligence. Batteries not included. Objects may be larger than they appear in mirror. Some assembly required. Do not taunt Happy Fun Ball.