Hi there my Steemian friends and followers!
It is has not even been a half a year yet since I celebrated the milestone of reaching 1,000 SP through curation only in this post with you and here I am again today, just breaking the 2,000 curation SP mark :)
---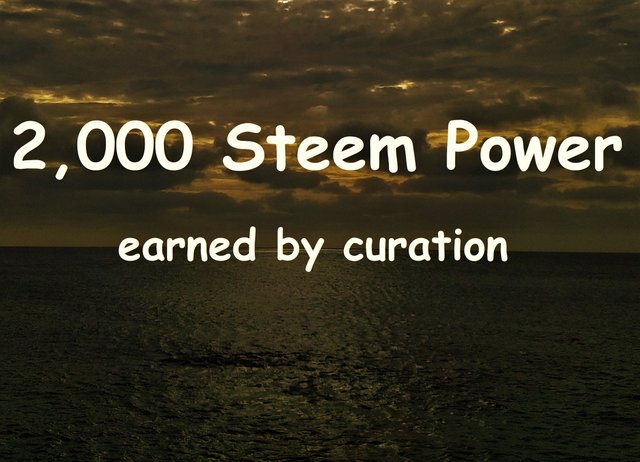 ---
I must say I have been enjoying the curator role more and more as the general activity and engagement of the Steem blockchain is finally on the rise again and there is a lot of great posts created here every day.
After the last hard fork, curation became a very lucrative activity and I think that´s actually a good thing because our community doesn´t need just great content creators but also great content consumers who would appreciate and reward the hard work of the authors.
I think I am still more of a content creator myself as I have my weekly series running on my blog and I have been trying to post on regular basis but I have been lately paying more and more attention to curating (also because I am one of the TipU curators) and I am really glad to see that the time devoted to curation here on the Steem blockchain can also be properly rewarded.
I am so excited to share this achievement with you guys. You know, for a number freak like me, reaching these quantifiable milestones is always a big thing :)
---

---
Needless to say I have been only able to accomplish this thing thanks to your amazing content guys so thank you so much! Keep those fabulous posts coming! :)
---
This post was created by me for the Steem blockchain exclusively.
---
---
---
---
Thank you for visiting my blog. If you like posts about #nature, #animals, #ecology, #crypto, #traveling, #photography and discovering secrets and beauties of the #world, feel free to follow me as these are the topics I mostly write about. Have a wonderful day and keep on Steeming! :)