The Steem News @ 5 February 2020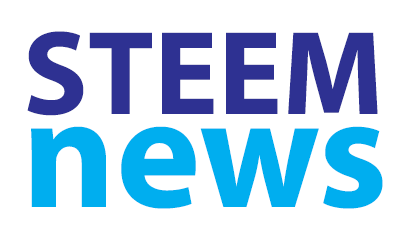 Steemit Inc proposes an alternate option for Power Down reduction.
There is also news and updates about recycled Lego sold for STEEM, 3Speak January stats, IBT Survival Island, the Silver Penny Project, SteemConnect v3, CTP's Scavenger Hunt, a Steem Interactive API, Steem-Roller.com, and Holybread fan art.
And there are more additions to the Diary Dates section as well as regular updates on the Steem Foundation and the Steem Proposal System, and another Featured Contest.
---
---
1. Reducing the Power Down period - another option
In response to the current debate about whether to reduce the Power Down period to 4 weeks, Steemit Inc have put forward an alternate compromise option...
What we propose is giving account holders the ability to determine for themselves how long they would like to time lock their funds. The longer the user chooses to lock their funds, the more funds they get to claim from the token inflation which is allocated to Steem Power holders....
---
---
2. Recycled Lego sold for STEEM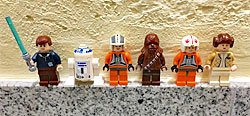 Super recycler @steemmatt from the USA has just completed the sale of 1.5lb of curb-recycled Lego to @brickmanbrad in Australia, and the whole transaction and payment was done in STEEM...
This is a great example of how STEEM can be used for commerce.
In fact @brickmanbrad is now accepting STEEM for payment on his Lego selling business site...
@timcliff has just updated his list of businesses that accept payment in STEEM...
---
---
3. 3Speak Activity on the Up
@dalz has produced a detailed analysis of activity on the @threespeak video hosting platform during the month of January. The number of creators and the number of posts are both on the rise...
---
---
4. IBT Survival Island playable demo released
A new playable demo of the IBT Survival Island game has been released. @ibt-survival is looking for players to test the game...
---
---
5. The Silver Penny Project
The Silver Penny Project is a Silver backed token on Steem-Engine.com that can be exchanged for real historic silver coins...
---
---
6. SteemConnect v3 Beginner's Guide
@gadrian has produced a useful beginners guide on how to use @fabien's SteemConnect v3...
---
---
7. 50% discount on CTP's Scavenger Hunt game
ClickTrackProfit, run by @jongolson, is offering a 50% discount on tokens for its popular Scavenger Hunt game this week...
---
---
8. Bounty offered for help with a Steem Interactive API
@good-karma is offering a bounty of ETH, ESTM and STEEM for help with developing and documenting a Steem Interactive API built with Swagger...
---
---
9. Steem-Roller.com on StateoftheDapps
@klye reports that his dice app Steem-Roller.com has been accepted to be listed on StateoftheDapps.com...
---
---
10. Holybread Fan Art
Steem's latest new game @holybread is attracting a lot of fans, and now fan art as well, such as this great work from @carrieallen...
And Carrie's partner @chrisroberts also thinks it's a tasty game...
---
---
Steem Proposal System update
The Steem Proposal System (SPS) today has a daily funding budget available of approximately 2461 SBD.
There are now 8 proposals receiving funding from the SPS - @yabapmatt (Steem Keychain), @netuoso (Vessel Desktop Wallet), @thecryptodrive (Power Down reduction), @anyx (API infrastructure), @thecryptodrive again (SBD Potato Top Up), @steemonboarding (Steem Onboarding), @howo (SMT testing), and @thecryptodrive again (anti - Power Down reduction).
These successful proposals are currently receiving a total of 797 SBD per day from the SPS...
---
Both of the Power Down reduction proposals are now in the 'funding zone' - one for the reduction of the Power Down period to 4 weeks, and the other against. @thecryptodrive submitted both proposals to provide some indication of community support for and against the reduction proposal...
@emrebeyler has produced a useful summary of the witness voting so far on these two opposing proposals...
---
@cryptobrewmaster has submitted a proposal to the SPS for funding for the forthcoming Cryptobrewmaster game...
---
---
Steem Foundation update
The Steem Alliance Community Foundation @steemalliance have released the minutes of their last two meetings attended by @shadowspub, @phage93, @alexvan, @guiltyparties, @transisto, @aggroed and @inthenow...
Their next meeting is scheduled for Wednesday 5 February 2020.
---
The Steem Foundation is asking all Steem DApp and App owners if they would like to be a part of its new website....
---
---
Community Watch
Two community founders have been testing the upcoming new Hive Community features that @asgarth and @jarvie are building into Steempeak.
@riverflows of @naturalmedicine...
And @midlet of the newly created OnChainArt Community...
---
---
Contest of the Day
Share a Reggae song from YouTube and say why you like it. JAHM tokens to be won. Organised by @dmilliz of @reggaesteem...
---
For a list of all the current contests on Steem check out this new list from @pennsif...
If you know of any current contests missing from the list leave a comment for @pennsif or message him on Discord @Pennsif#9921.
---
---
Dates for your Diary...
---
Friday 7 February - Steem Meetup Aachen #8
Organised by @detlev...
---
Sunday 9 February - Steem Witness Forum
Hosted by @aggroed on MSP Waves. Guests include Steemit Inc MD @elipowell plus a number of top witnesses...
---
Tuesday 11 February - The Steeming Pile, Vimm.TV
@johnspalding's live streamed open broadcast 'The Steeming Pile' is back, with new co-host @pennsif...
The recording of the last edition of 'The Steeming Pile' is now available...
---
Wednesday 12 February - Steem Philippines Weekly Meetup
Meetings every Wednesday in Davao City organised by @chrisrice and @steem-ph...
---
Friday 14 February - Finally Friday On The Blockchain
First episode of Finally Friday - On The Blockchain with @coruscate and @cryptofinally live on @threespeak...
---
Thursday 27 February - Adelaide Monthly Steem Meetup
Organised by @mattclarke, 6pm local time at The Jade Monkey, Flinders Street, Central Business District, Adelaide.
---
Saturday 25 April - SteemCampUK #3
Organised by @shanibeer and @lloyddavis in Leicester...
---
Saturday 20 June - Steem Canna Fest 2
Organised by @canna-curate in Portland, Oregon...
---
Tuesday 23 June - Sunday 28 June - The BLOCK Party, USA
The second annual BLOCK Party being organised by @enginewitty, @bluefinstudios and @dreemsteem. It has now been confirmed that the event will take place in Olcott, NY...
@bluefinstudios is also organising a Steem Summit at The BLOCK Party...
---
Friday 26 June - Sunday 28 June - JAHMFest2020, Jamaica
Organised by @donald.porter and the @ReggaeSteem team...
---
---
Follow @penguinpablo & @steem-data for more statistics.
---
---
This is #249 (05 Feb '20) of this daily news service.
---
---
[ graphics by @pennsif ]
---
---