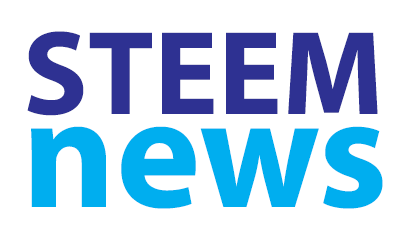 APPICS releases new version with APX token integration.
SPUD 007 final winners list published, Steem Foundation Board Elections deadline coming up, and BuildTeam is looking for writers.
And there is news and discussion about Sonic Groove Live, SMT Testing, burning STEEM, SteemEth.com scam, Steemleo, and Mission Agua-Possible...
---
---
1. APPICS releases new version with APX tokens
Founder @mrs.steemit was happy to announce that today APPICS has released the new version of their app that includes a new feature - the integrated wallet and the integration of the native APX token. This allows users to earn APX through posting on APPICS, as well as STEEM.
The APX token is also tradable on Steem-Engine.com...
@sirwinchester from APPICS added more...
@exyle and @taskmaster4450 comment further on the launch...
---
---
2. SPUD 007 final winners list
Organiser @streetstyle has released the final confirmed winners list for Steem Power Up Day #7.
First place went to @paragism with a 185% power up, second to @ph1102 (158%) and third to @darrenfj (87%)...
---
---
3. Steem Foundation Board Elections deadline - 10 November
@steemalliance has posted a reminder that the deadline for applications to stand in the Board Elections for the Steem Foundation is 10 November...
---
---
4. BuildTeam looking for writers
@buildteam is looking for writers to contribute to the @btuniverse blog.
Candidates should have excellent English writing skills and be able to write journalistic style posts...
---
---
5. Sonic Groove Live week 9 winners
@sonicgroovelive has announced the latest winners in their weekly music contest - 1st @davidsuarezms, 2nd @exoelias, 3rd @eugelys, Communities Choice @contrabourdon...
---
---
6. SMT Testing update
Developer @howo has posted a progress report on his SPS funded SMT testing work...
---
---
7. How much STEEM is being burnt?
Steem stats wrangler @dalz has taken a closer look at how much STEEM is being burnt.
The amount of STEEM going to @null has continued to increase month on month, growing from over 6K in September to more than 10K STEEM in October...
---
---
8. SteemEth.com scam site
@cadawg has spotted another Steem related scam. A site using the name SteemEth.com is using Telegram to scam people out of Ethereum...
---
---
9. Steemleo Weekly Stats
Steemleo has published its weekly stats report. The numbers are looking good...
---
---
10. Mission Agua-Possible keeps flowing
@drutter is continuing with his mission to raise US$ 1300 for a well pump to bring water to the family farm of @EdgarGonzalez in Venezuela...
---
---
(change on previous day in brackets // n/c = no change)
Follow @penguinpablo, @steem-data & @eforucom for more statistics.
---
---
Visit the Steem Meetups & Events Calendar for a full list of meetups coming up...
---
---
This is #222 (04 Nov '19) of this daily news service. That looks like a good number...
---
---
[ graphics by @pennsif ]