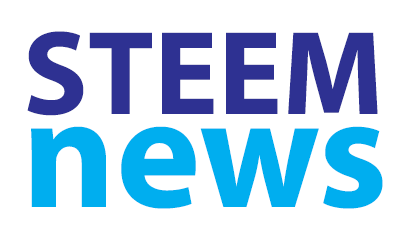 Splinterlands crowdfunding reaches $200K.
@exyle explains the difference between Steem-Engine tokens and SMTs, Steem Power Up Day#7 is here, and witnesses are needed for Steem Smart Contracts testnet.
And there is news and discussion about the HUNT and Luniverse Partnership, CommentCoin, Steemchurch, Sonic Groove Live, LOTUS Coin, and BuildBetter...
---
---
1. Splinterlands Crowdfunding reaches $200K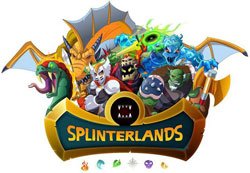 Between their Kickstarter and Fundition campaigns Splinterlands has now received over $200,000 in pledges from over 300 different contributors.
This means the second tier of the potion reward quest has been unlocked and anyone who has pledged over $45 will receive Brilliant Alchemy Potion charges in addition to the Brilliant Legendary Potion charges...
---
---
2. The difference between Steem-Engine tokens and SMTs
Blockbrothers witness @exyle has produced a useful video explaining the difference between Steem-Engine tokens and the upcoming Smart Media Tokens (SMTs)...
---
---
3. Power Up, Power Up, SPUD 007 is here
Steem Power Up Day #7, organised by @streetstyle, is now underway.
There is over 11,000 SP's worth of prizes up for grabs...
---
---
4. Witnesses needed for Steem Smart Contracts testnet
Developer @harpagon has been doing more work on the consensus layer for Steem Smart Contracts.
He is now looking for five witnesses to run the testnet...
---
---
5. The HUNT and Luniverse Partnership
@jayplayco examines the recently announced partnership between @steemhunt's HUNT platform and Lambda256 (Luniverse Blockchain as a service)...
---
---
6. How to use CommentCoin
Project founders @kristall97 and @alucian have made a post to explain how CommentCoin works...
---
---
7. Steemchurch launches new educational project
Steemchurch is launching a major new educational project called 'Give Wings To Freedom'...
---
---
8. Sonic Groove Live week 9
Submissions are now open for week 9 of the Sonic Groove Live music contest...
---
---
9. LOTUS Coin & its uses
The Natural Medicine tribe has posted details of the various ways their LOTUS token can be used...
---
---
10. BuildBetter final round
@ecoinstant has posted details about the final round of the BuildBetter contest...
---
---
(change on previous day in brackets // n/c = no change)
Follow @penguinpablo, @steem-data & @eforucom for more statistics.
---
---
Visit the Steem Meetups & Events Calendar for a full list of meetups coming up...
---
---
This is #218 (31 Oct '19) of this daily news service.
Please let me know of any important posts or key data that should be included. Comment below or message me on Discord Pennsif#9921.
---
---
Burn Note - 5% of the post rewards will be burnt by setting a beneficary to @null.
---
---
[ graphics by @pennsif ]