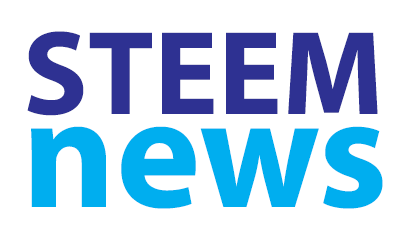 It's been 10 days since the last Steem News.
How our worlds have changed in those past 10 days.
Both on-chain and off-chain.
Much of the world is on lock-down, and Steem and Hive have gone their separate ways.
Our worlds will never be the same again...
---
---
The Future of Steem News and Hive News
As the editor of an independent news service I have always maintained a neutral stance on the split of Steem and Hive.
Things could have been done better on both sides. But the changes have happened and we are now two chains.
In their different ways I hope both Steem and Hive can prosper and thrive.
But in these troubled times that may not be a simple task for either chain.
The end result is that we have taken a very small community and divided it into two even smaller communities.
From my side, as long as there is news to report and value in doing so, I will continue to produce separate editions of Steem News and Hive News.
Though with the current difficulties in our daily lives I do not know how frequently each will appear.
If you keep reading, I will keep writing.
Stay safe, stay well, stay with us.
---
---
1. The Corona Diaries
Although this is not directly Steem, or Hive, related I will make this the first item.
As we all lay claim to the importance of the Steem/Hive Community, now more than ever is the time to show what that community means.
The Coronavirus, CovID-19, is now wreaking havoc around the world. The impact on health, the impact on personal finances, and the impact on civil freedoms, is immense. People are losing loved ones - grandparents, parents, brothers, sisters, children and friends.
Users of Steem and Hive are not immune. We will all suffer just the same. Some to a lesser, some to a greater degree.
Many people on both chains are writing about how the virus is affecting their daily lives.
I have been compiling those stories in The Corona Diaries. They make fascinating, and at times difficult reading.
I would urge everyone to take some time to read those stories, engage with the authors through comments, and if you can give them a vote.
These are the three editions so far...
---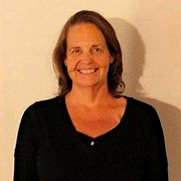 I am sure many of you will have encountered Sharon @fitinfun at some point during your time on Steem. If you went to the last SteemFest that @roelandp organised in Bangkok you may have even met her. She was an ardent supporter of minnows on the chain.
She was a Canadian living in Malaysia. @littlenewthings from the Malaysia Steem community sadly reports that Sharon has passed away. It is not clear whether her death was due to the Coronavirus or her underlying health issues. Her last post 17 days ago was from her hospital bed in Kuala Lumpur...
Rest in Peace Sharon.
---
---
2. SteemWorld Updates
Developer @steemchiller has given details of a new tool that he has added to his popular Steemworld app.
The tool will offer predefined sets of data like:
top/flop accounts by vesting shares (SP)
top/flop accounts by STEEM/SBD balance
top/flop accounts by reputation
top/flop accounts by earned author/curation rewards
biggest active Powerdowns
newest/oldest Steem accounts...
@steemchiller also announced a few days ago that he is now running a Steem witness...
For reference witness developer @justyy also offers a growing set of Steem Blockchain Tools and APIs...
---
---
3. HUNT Token Listed on ProBit Global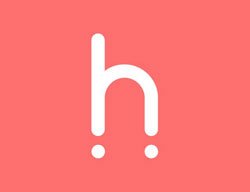 @steemhunt has announced that HUNT tokens are now listed on the ProBit Global exchange as a HUNT/USDT trading pair.
They are also running a Reviewhunt quest to help promote the new listing...
---
---
4. NextColony - the Final Season
Season V of the NextColony Steem space game is now underway. 42,800 STEEM will be distributed in this final season that will run until 10 May.
When the season finishes @nextcolony will be abandoning the project...
The whole project will be open source after the final season. So everyone is free to use the code for a new project or to continue NextColony on the Steem blockchain. Shortly after the last season is over, we will shut down the servers and insert the GitHub links in this post...
@miniature-tiger has written more about the final season...
---
---
5. Steem and Exchanges
@jrcornel posts that STEEM and SBD wallets are now up and running on Bittrex...
He also reports that STEEM wallets are also working on the Ionomy exchange...
---
---
6. Find Steem Communities on steemcommunities.net
@eco-alex has a posted a reminder about the website he has built to help people find communities on Steem...
---
---
7. The Future of Steem-Engine
It is understood that Steem-Engine is migrating to Hive. It is not certain what will happen to the tribes and tokens left on Steem-Engine.
@intrepidsurfer is among those expressing concerns about what is going on...
---
---
8. New Witnesses on Steem
The past week or so has seen a number of new witnesses being set up, and some old mothballed ones revived including @block-buster (@MrViquez & @BirdInc), @chronocrypto, @cn-witnesses (@shenchensucc, @ericet, @honoru, @softmetal, @robertyan), @indo.witness (@levycore), @snackplus, @surpassinggoogle...
---
---
@whatsup is sticking with Steem 'for now' and is looking to curate content produced solely for the Steem blockchain. She suggests using the #steemexclusive tag...
---
Among the community members that have stayed on Steem, a number have been posting their views about the current situation and what comes next...
And @whatageek is running a contest asking people "What Features Would You Like On Steemit?"...
---
---
Steem Proposal System update
The Steem Proposal System (SPS) today has a daily funding budget available of approximately 2890 SBD.
Currently @gtg's Return Proposal has been boosted to 90 million SP.
The nearest proposal to that is @yabapmatt's Steem Keychain development proposal at 24.5 million SP.
No proposals are currently therefore receiving any funding from the SPS...
---
---
Contest of the Day
World of XPilar Contest
Make a story out of the digital picture provided. Upvotes to be won. Organised by @xpilar...
---
---
---
---
This is #290 (29 Mar '20) of this daily news service.
---
---
[ graphics & images by @pennsif / Sharon French / Steemhunt / NextColony ]