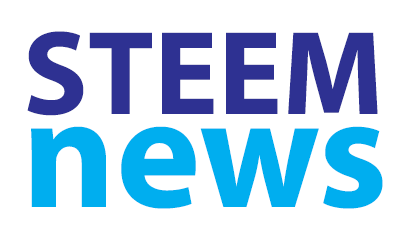 Steemit Inc MD Elizabeth Powell has given an exclusive interview about the partnership with Tron.
Also in this edition there is news and updates about Splinterlands, OpenSeed, Tavern Games, Holybread, Rada Quest TCG, SteemKnights, and @votovzla's free guide to Steem.
And there are more additions to the Diary Dates section as well as regular updates on the Steem Foundation and the Steem Proposal System, another Featured Contest, and an expanded Community Watch with new communities to check out.
---
---
1. Steemit Inc MD talks about the Tron Partnership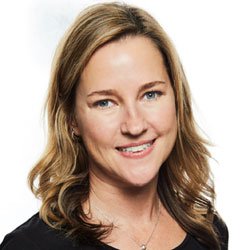 Steemit Inc Managing Director Elizabeth Powell has given an exclusive first interview to CoinTelegraph about the recent partnership with Tron.
In the interview @elipowell expresses enthusiasm for the partnership saying it is "incredibly exciting" and she "expects Tron to provide the resources needed to grow the Steemit ecosystem".
Eli went on to say...
"We've been in a holding pattern due to a financial lack of resources. We've always had roadmaps but we couldn't execute them. But just last week, Steemit was able to launch its new communities feature, which allows users to take advantage of community features similar to those on Reddit. We've been working on this feature for three years. This just shows how fast Justin Sun has worked to help us launch communities."
On the subject of the Soft Fork, Steemit Inc's MD said...
I understand that Steemit has held the power for so long and that the soft fork was a reaction that came too soon.
She wrapped up the interview by mentioning that the planned Town Hall meeting due to take place on 6 March between Justin Sun and the top 50 witnesses will likely take place on DLive which is now owned by Tron as well...
---
---
2. Splinterlands Expansion Plans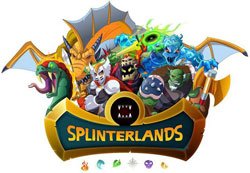 @splinterlands has given a glimpse of what is to come in the next major expansion of the game including Crafting, Items and Spells, Land Sales, Buildings...
To celebrate the listing of Splinterlands as an Emerging Project TronTrade.io is launching a DEC trading competition over the next week with 50,000 TRX available in prizes...
---
---
---
Directory of Geographic Communities for Countries, Regions & Cities - is yours listed?
---
---
---
3. OpenSeed explores the Look & Encryption
OpenSeed's New Community Leader @midlet has begun to explore the visual look for the project...
OpenSeed developer @bflanagin has posted about the Base Line Encryption for the project...
---
---
4. Tavern Games releases new game
@taverngames has released a new game - The Blind Rune...
---
---
5. Holybread introduces Potions
@Holybread has released an update that introduces a number of uses for Breadcrumbs including Premium Lite subscriptions and Potions...
---
---
6. Rada Quest TCG opts for BATTLE and DEC
Rada Quest TCG has announced that it has opted for BATTLE and DEC tokens as in-game purchase coins...
Due to an error during the set-up of the new Rada Quest mini-game tournament, @radaquest are compensating affected players with gifts of potions...
---
---
7. SteemKnights Development Stream
@steemknights has posted the recording of their latest Development Stream which includes the integration and testing of new assets...
---
---
8. Free Steem Guide eBook in Spanish
@votovzla have produced their first eBook about the Steem blockchain.
The guide is in Spanish and free to download...
---
---
Tron & the Soft Fork
Still much comment on the topics of the moment, here is a selection of the more informative / interesting posts...
---
---
Steem Proposal System update
The Steem Proposal System (SPS) today has a daily funding budget available of approximately 2687 SBD.
There are now 8 proposals receiving funding from the SPS - @yabapmatt (Steem Keychain), @netuoso (Vessel Desktop Wallet), @anyx (API infrastructure), @howo (SMT testing), @thecryptodrive (Power Down reduction), @thecryptodrive (SBD Potato Top Up), @steemonboarding (Steem Onboarding), @thecryptodrive (anti - Power Down reduction) and @themarkymark (Global Blacklist API).
These successful proposals are currently receiving a total of 817 SBD per day from the SPS...
---
@fabien's proposal for further development work to improve Steem Connect is now sitting just outside the funding zone - it is less than half a million SP of votes below @gtg's threshold Return Proposal...
---
---
Steem Foundation update
The Steem Foundation has issued a statement confirming it position in light of the recent sale of Steemit Inc to the Tron Foundation.
The Board looks forward to finding ways to work with the Tron Foundation in furthering our mission to the benefit of the Steem ecosystem.
Justin Sun has stated a desire to invest more into marketing Steem and supporting its growth and development. We're very interested in seeing this happen.
Our goal as an entity is as always to support the vision of the decentralized Steem Blockchain and its ecosystem. We are 100% committed to the Steem Community and its stability, autonomy, and prosperity...
---
The Steem Alliance Community Foundation @steemalliance have released the minutes of their latest meeting attended by @shadowspub, @alexvan, @guiltyparties, @inthenow, @aggroed and @snook...
Their next meeting is scheduled for Wednesday 4 March 2020.
---
---
Community Watch
Communities are appearing at a rapid pace. @krischik wonders if there are too many...
@acidyo talks about cross-posting, and how OCD is going to support a number of niche communities...
@inertia has posted details of how SteemSQL can be queried for information about communities...
@emrebeyler has produced an alternative Hivemind-communities node...
---
Here are a selection of new communities that have caught my eye...
---
---
Contest of the Day
Green Deed Contest
Post about your green deed of the week. STEEM and upvotes to be won. Organised by @thegreens...
---
For a list of all the current contests on Steem check out this new list from @pennsif...
If you know of any current contests missing from the list leave a comment for @pennsif or message him on Discord @Pennsif#9921.
---
---
Dates for your Diary...
---
For a full list of Steem Meetups and Events...
---
---
If you are organising a Steem event or meetup check out the new funding support program from Fundition...
---
---
Saturday 29 February - Steem Meetup in Graz
Meetup in Graz, Austria. Organised by @reiseamateur
---
Sunday 1 March - SPUD #11
Steem Power Up Day #11. Organised by @streetstyle, sponsored by @xpilar and others...
---
Tuesday 3 March - The Steeming Pile, Vimm.TV
@johnspalding's live streamed open broadcast 'The Steeming Pile' is back, with new co-host @pennsif...
The recording of the last edition of 'The Steeming Pile' is now available...
---
Wednesday 4 March - Steem Philippines Weekly Meetup
Meetings every Wednesday in Davao City organised by @chrisrice and @steem-ph...
---
Friday 6 March - SoCal Steem Meetup
For Steemians in Southern California. Organised by @socalsteemit at Taco Surf...
---
Thursday 26 March - Adelaide Monthly Steem Meetup
Organised by @mattclarke, 6pm local time at The Jade Monkey, Flinders Street, Central Business District, Adelaide.
---
Saturday 25 April - SteemCampUK #3
Organised by @shanibeer and @lloyddavis in Leicester...
---
Friday 15 - Sunday 17 May - DTube Forum 2020
Organised by @hauptmann, @artakush, @greencross, @sergiomendes and @tibfox in Hamburg, Germany...
---
Saturday 20 June - Steem Canna Fest 2
Organised by @canna-curate in Portland, Oregon...
---
Tuesday 23 June - Sunday 28 June - The BLOCK Party, USA
The second annual BLOCK Party being organised by @enginewitty, @bluefinstudios and @dreemsteem. It has now been confirmed that the event will take place in Olcott, NY...
@bluefinstudios is also organising a Steem Summit at The BLOCK Party...
---
Friday 26 June - Sunday 28 June - JAHMFest2020, Jamaica
Organised by @donald.porter and the @ReggaeSteem team...
---
---
Follow @penguinpablo, @steem-data & @steemdapps for more statistics.
---
---
This is #270 (27 Feb '20) of this daily news service.
---
---
[ graphics by @pennsif / Steemit Inc / Splinterlands ]